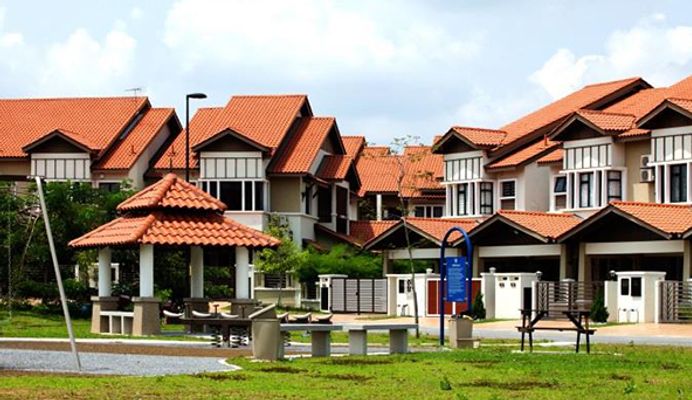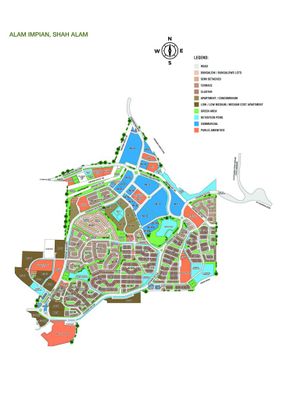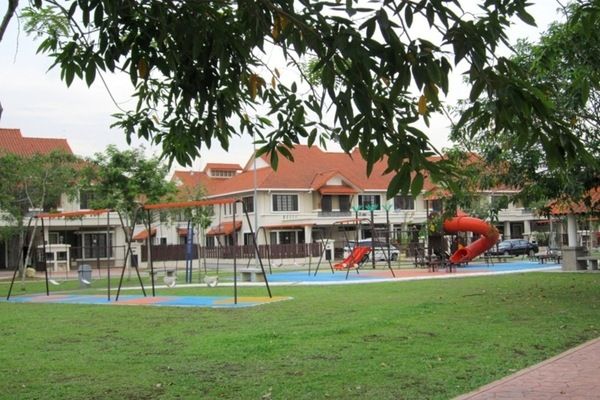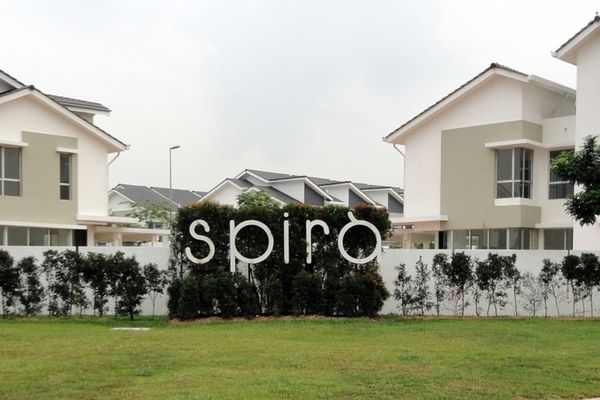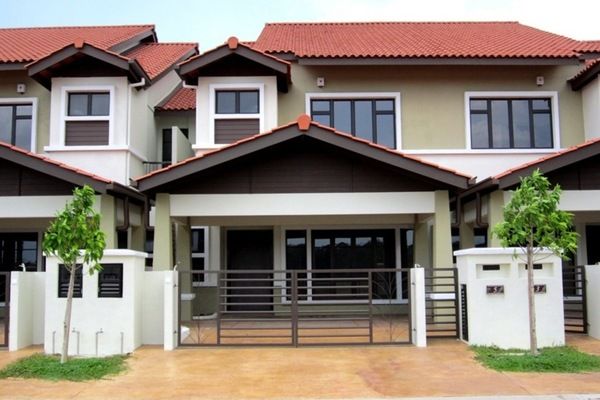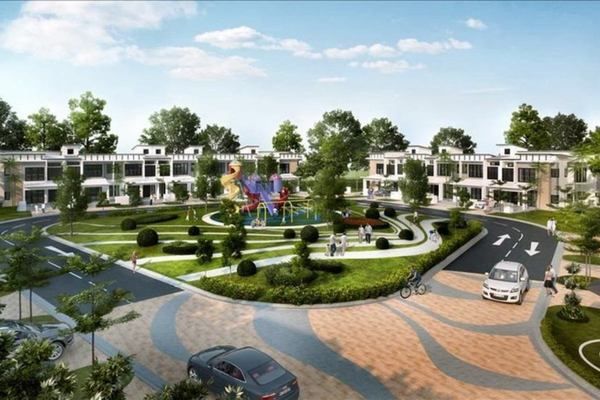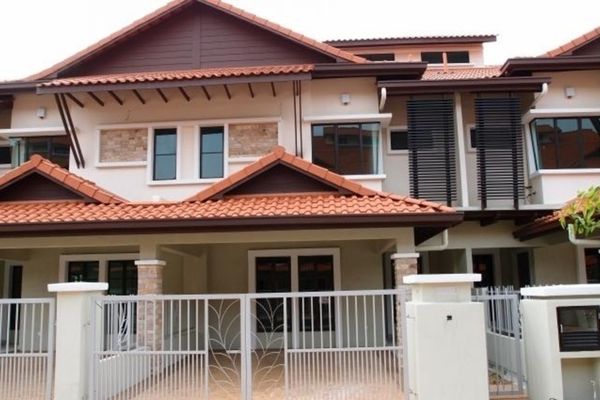 Alam Impian
Persiaran Tun Teja, Shah Alam, Selangor
About this project
Overview
The 'green lung', residential and commercial enclave of Alam Impian, nestled among the areas of Shah Alam, Kampung Jawa and Bukit Kemuning, is an ideal suburb for raising families besides being 'The Township of Arts' or 'The Arts Town'. It has an area size of 1,236 acres and a population of over 50,000 residents and equipped with many of its own amenities and recreational facilities to make it a comfortable and healthy place to live in. It was also planned to be in harmony with the green environment while having many conveniences located within itself and in nearby adjacent townships to meet its middle to upper middle-class residents' extra needs and wants. Because this scheme has many art works on display in the outdoors, like modern art pieces, street art, graffiti walls, and an indoors art gallery, that is why it acquired the above mentioned title. Throughout all its freehold precincts, the quality of design and workmanship of homes of this development, which is a joint venture between Naza TTDI and I & P Alam Impian, is worth noting. It has controlled access points and gated security, with excellent tree lined roads and wide nature strips and green buffer zones alongside its major roads. Its value rose very quickly in the first three years after it was launched and continues to appreciate more in value each year after its final completion in July 2015. The population here comprises roughly 6% Chinese, 15% Indians, 74% Malays and 5% other races and nationalities. It has different names like Spira, Pentas, Sephira, Tira and others for its different precincts of attractive house designs as well as road names like Jalan Tun Teja and Jalan Hang Nadim and variations of them. Amenities & Facilities
Taman Alam Impian's green areas include linear parks, playgrounds, playing fields, an amphitheater, 31-acre central town park, jogging and nature trails and other recreational facilities. Some 2,000 trees have been planted over the years, such as species like Merawan, Jelutong, Surian, Kelat and many more. Some of which can grow to 40 feet to 60 feet tall. Besides having its own shop lots and commercial areas, it is only 5 to 10 minutes drive to other neighbourhoods which have other amenities and facilities, not found within itself, like petrol stations, offices, hypermarkets, restaurants and others. There are a few schools nearby this development like SK Bukit Naga, SK Bukit Rimau, SJKC Khe Being, SJKT Ladang Emerald and others. Basically the range of structures built on this area include bungalows, semi –detached homes, double storey terrace homes, townhouses, apartments, commercial lots and shop lots. Shah Alam Medical Centre and Columbia Asia Hospital are nearby while Universiti Teknologi MARA (UITM) and Management Science University (Malaysia) campus are also within short driving distance away. Accessibility and Transportation
Taman Alam Impian's roads are wide and neat and they link-up with other roads to other areas which in turn are connected to the KESAS Highway, Federal Highway, New Pantai-Expressway (NPE), the ELITE highway and Lebuhraya Kemuning-Shah Alam highway (LKSA). All these make this scheme easily accessible while keeping it well connected to the rest of Klang Valley. But the main thing still lacking is that there is no public transport plying within this area except there being the Shah Alam Bus & Taxi terminal which is a bit far from this residential scheme. Being only 5 minutes drive from Shah Alam city centre, 10 minutes from Klang town, 35 minutes from KL city centre and 45 minutes from KLIA makes this township an ideal home for many families.
Property Type
Condominium/Apartment,Detached,Semi-Detached,Terraced House
Built up
678 sqft - 9139 sqft
Transacted Price
RM 42,000 - RM 2,350,000
Asking Price (Sale)
RM 380,000 - RM 8,500,000
Asking Price (Rent)
RM 1,650 - RM 3,000
Developer name
I&P member of S P Setia Berhad
Location

Past Transactions
| Transaction Date | Address | Building Type | Floors | Lot Size | Price Psf | Price |
| --- | --- | --- | --- | --- | --- | --- |
Check out all transactions.
Historical Monthly Price Range & Volume
Affordability
Down Payment (10%)

RM 0

Loan Amount (%)

RM 0

Tenure Years

0 Years

Interest Rate

0%
Loan Amount 90%
Down Payment 10%
Monthly Installment
RM 0±
Mortgage Provided by Hong Leong Bank
Maintenance Fees
RM 0 ±
RM 0 psf (0 sq ft)
Total Monthly Expenses
RM 0±
Disclaimer
The Analytics are provided "AS IS" and we do not warranty as to its accuracy. We are not responsible or liable for any claims, damages, losses, expenses, costs or liabilities whatsoever. Please seek professional advice before relying on the Analytics. The Analytics are based on the data available at the date of publication and may be subject to further revision as and when more data is made available to us. We reserve the rights to modify, alter, delete or withdraw the Analytics at any time without notice to you. All news, information, contents and other material displayed on the Website and Services including the Postings are for your general information purpose only and are no substitute for independent research and/or verifications and should not be regarded as a substitute for professional, legal, financial or real estate advice.