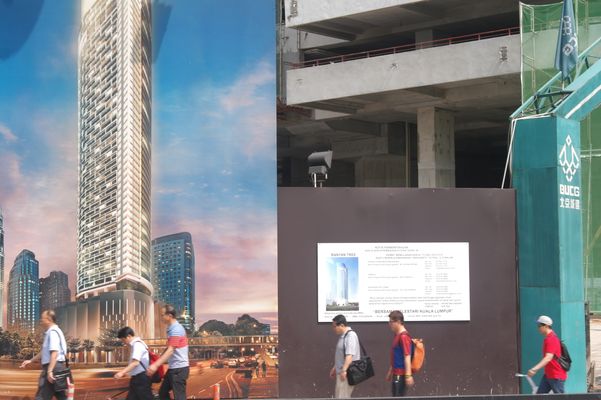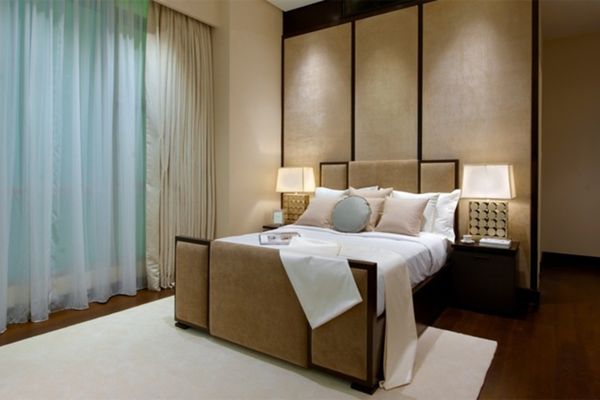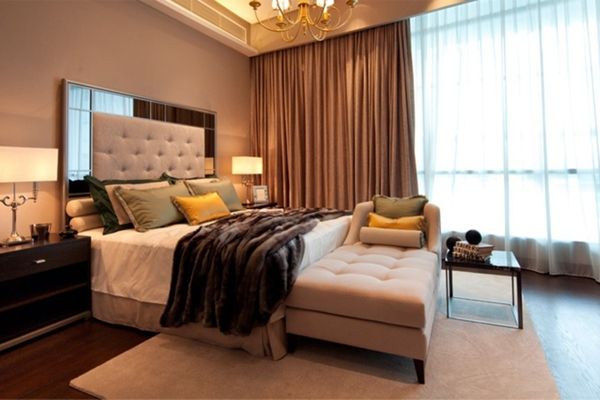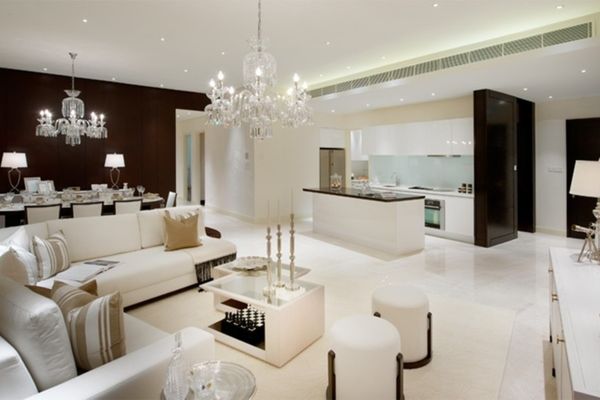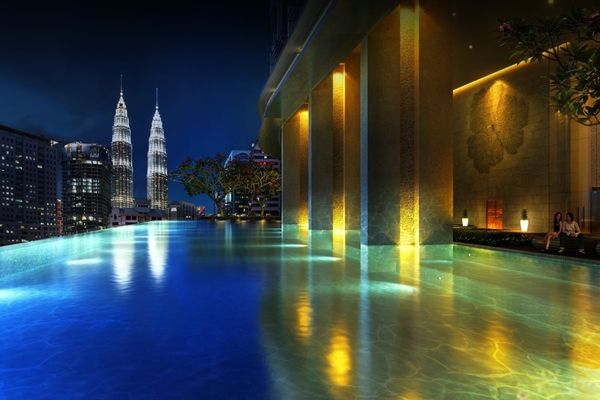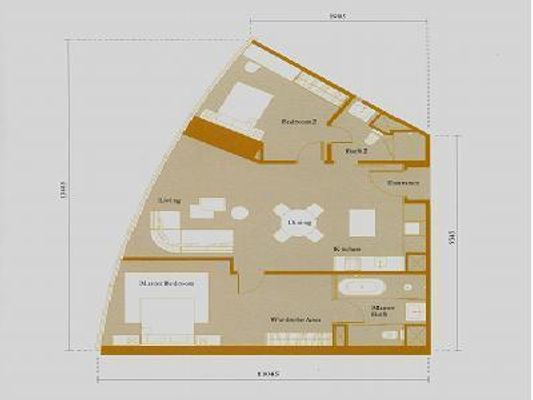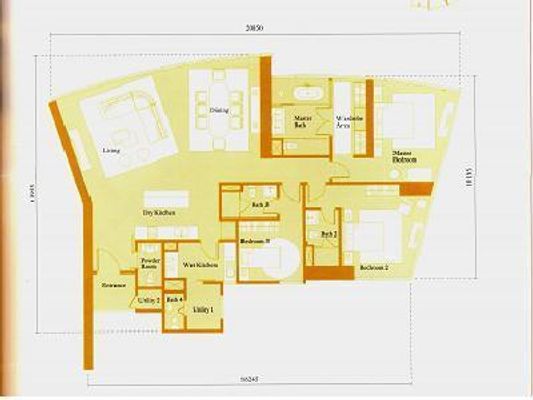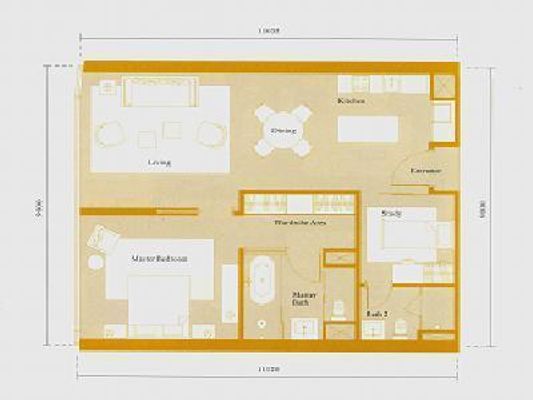 Banyan Tree
Jalan Conlay, KLCC, Kuala Lumpur
About this project
Completed and handed over in 2015, Pavilion Banyan Tree Signatures or Banyan Tree Residences is a luxury serviced residence project located in the Golden Triangle of Kuala Lumpur. Dubbed the most desirable address in Kuala Lumpur's city centre, Banyan Tree Signatures Pavilion is a strategic collaboration between Pavilion Kuala Lumpur, Malaysia's premier luxury shopping mall, and Banyan Tree, a globally recognised hospitality brand.
Banyan Tree Signatures Pavilion Kuala Lumpur is located in the city's most prestigious location amidst the bustling central business district. With the convenience of a link bridge connecting to the luxury shopping mall and the famous Bukit Bintang district, trendy international fine dining, fashion and entertainment outlets are right at your doorstep.
The 50-storey residential tower features 411 branded private residences, 51 serviced residences as well as 55 hotel rooms and suites. Among the facilities for the residential components are a 58m infinity pool, Jacuzzi, kid's pool, sauna and steam room, gymnasium, dance studio, BBQ terrace, outdoor lounge, and function rooms with outdoor terraces.
There are seven types of serviced apartment to choose from at Banyan Tree, ranging from 1 to 3 + 1 bedrooms. The units have built-ups ranging from 1,076 sq ft to 2,196 sq ft. This exclusive apartment will boost modern facilities that include a sky bar and a sky-restaurant at the tower roof top, together with the signature Banyan Tree Gallery and Spa.
As at January 2020, a 2,195 sq ft unit located on a high floor was rented out for RM10,000 a month. The buyer liked the high floor location as it offers an amazing view of the KL city skyline and the unit's spaciousness and overall security features.
Despite fronting the bustling Jalan Conlay, the development is shielded from the traffic noise and secluded in its own sanctuary with a park within.
A luxurious white-water fountain serves as the landmark at the turn off from Jalan Conlay to its entrance driveway.
The architectural concept of the tower is derived from that of left and right palms coming close together to warmly 'enclose' the spaces created.
The building is also crafted to gain maximum exposure to Kuala Lumpur's scenic views and skyline.
Find out more about Banyan Tree Signatures from the Done Deals here:
DONE DEAL: Serviced residence, Banyan Tree Signatures, Pavilion Kuala Lumpur
DONE DEAL: Serviced residence, Pavilion Banyan Tree Signatures, Kuala Lumpur
Property Type
Hotel/Service Apartment
Built up
1076 sqft - 2196 sqft
Transacted Price
RM 1,200,000 - RM 5,350,000
Asking Price (Sale)
RM 1,900,000 - RM 9,123,300
Asking Price (Rent)
RM 2,800 - RM 24,000
Maintenance Fee
RM 0.75 psf
Developer name
Pavilion Group
Location

Past Transactions
| Transaction Date | Address | Building Type | Floors | Lot Size | Price Psf | Price |
| --- | --- | --- | --- | --- | --- | --- |
Check out all transactions.
Historical Monthly Price Range & Volume
Affordability
Down Payment (10%)

RM 0

Loan Amount (%)

RM 0

Tenure Years

0 Years

Interest Rate

0%
Loan Amount 90%
Down Payment 10%
Monthly Installment
RM 0±
Mortgage Provided by Hong Leong Bank
Maintenance Fees
RM 0 ±
RM 0 psf (0 sq ft)
Total Monthly Expenses
RM 0±
Disclaimer
The Analytics are provided "AS IS" and we do not warranty as to its accuracy. We are not responsible or liable for any claims, damages, losses, expenses, costs or liabilities whatsoever. Please seek professional advice before relying on the Analytics. The Analytics are based on the data available at the date of publication and may be subject to further revision as and when more data is made available to us. We reserve the rights to modify, alter, delete or withdraw the Analytics at any time without notice to you. All news, information, contents and other material displayed on the Website and Services including the Postings are for your general information purpose only and are no substitute for independent research and/or verifications and should not be regarded as a substitute for professional, legal, financial or real estate advice.