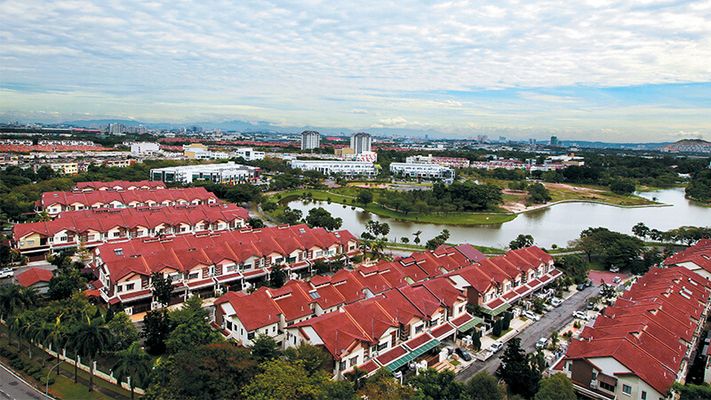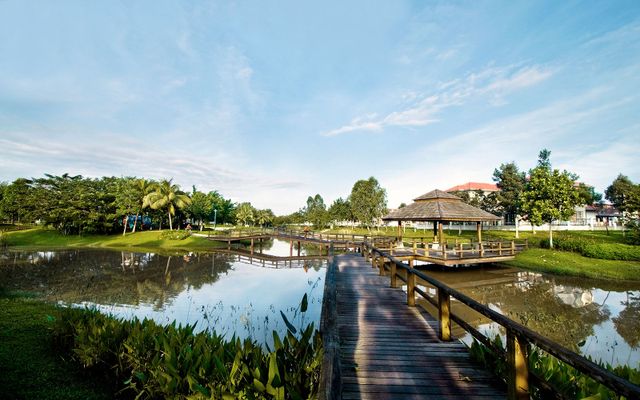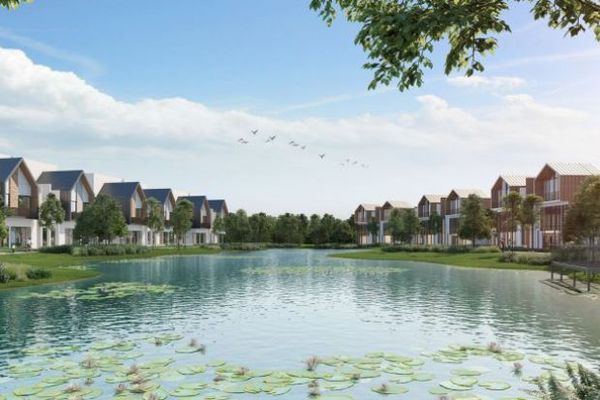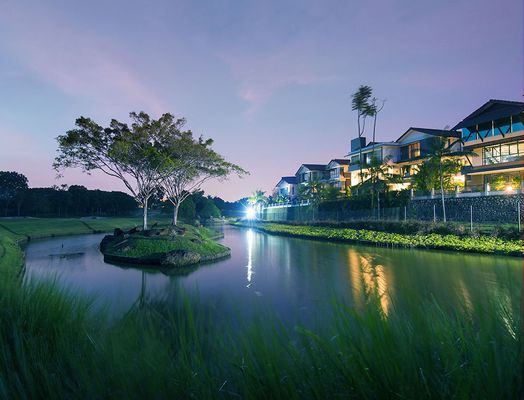 Kota Kemuning
Persiaran Anggerik Mokara, Kota Kemuning, Selangor
About this project
Overview
Kota Kemuning is a popular township in Shah Alam, Selangor conveniently located between Subang Jaya and Klang. What was originally swampland has now been transformed, into an award-winning integrated township spanning over 1,800 acres of land, by the joint developers DRB HICOM Bhd and Gamuda Bhd in 1994. Strategic eco-friendly architectural designs have been executed in the development of this township with the outcome being modern homes harmoniously positioned amidst breath-taking landscapes and tree-lined streets.
Kota Kemuning is a mixed residential and commercial development showcasing the entire gamut of property types – double-storey link houses, townhouses, bungalows, semi-detached houses, condominiums, apartments, commercial centres, shop offices and terraced and semi-detached factories.
Kota Kemuning is surrounded by other residential and commercial areas like Subang Jaya, Bukit Kemuning, Bukit Rimau and Kemuning Utama besides being not far from KL city centre and Klang.
It is only about 20 km from Kuala Lumpur and can be accessed from all major locations in the vicinity via major highways and expressways: Shah Alam Expressway Exit 506 (KESAS) from Subang and Klang, Damansara-Puchong Expressway (LDP) from Bandar Utama and Petaling Jaya, KL-Seremban Highway from KLCC and Golden Triangle, North-South Expressway Central Link (ELITE) from KLIA and Sepang, New Pantai Expressway (NPE) from Bangsar, New Klang Valley Expressway (NKVE), Federal Highway and Kemuning-Shah Alam Highway (LKSA).
Amenities and Facilities
The 22-acre Central Lake is surrounded by a 25-acre Central Park with basketball and badminton courts perfect for healthy outdoor activities and simply to relax surrounded by nature. The 8 km continuous walkway often used by joggers connects all the parks.
The Wetland Park, created from a natural swamp, houses a vast variety of local flora and fauna which serves as a habitat and as an educational experience on local ecology. The 3-acre Hill Park is surrounded by luscious greenery and consists of a reflexology path, a timber lookout deck, a relaxation gazebo and a walking trail to aid in healthy life style while preserving the natural habitat.
Meanwhile, Kota Kemuning Hills is an elite residential area built atop a hill offering a splendid view of the township. The layout of the homes are designed to integrate them with the natural foliage.
The 18-hole golf course, Kota Permai Golf and Country Club provides all the luxuries of a country club and has hosted Maybank Malaysian Open and Volvo Masters golf championships. All of the key features mentioned above are winners of several prestigious awards.
As for commercial offerings, one of the busiest parts of the township are the shoplots around Persiaran Anggerik Vanilla and the Gamuda Walk Mall. These places have many F&B offerings as well as banks and other services.
There are several schools in Kota Kemuning such as SK Kota Kemuning, SK Bukit Kemuning (2), SJKC Chung Hua, SMK Bukit Kemuning, alongside educational institutions such as Philharmonic School of Music (Malaysia).
Find out more on Kota Kemuning from a recent Done Deal here:
DONE DEAL: Bungalow, Long Branch Residences, Kota Kemuning, Selangor
Property Type
Condominium/Apartment,Detached,Semi-Detached,Terraced House,Town House
Built up
495 sqft - 17793 sqft
Transacted Price
RM 38,000 - RM 6,150,000
Asking Price (Sale)
RM 250,000 - RM 2,080,000
Asking Price (Rent)
RM 1,600 - RM 2,700
Developer name
Hicom-Gamuda Development
Location

Past Transactions
| Transaction Date | Address | Building Type | Floors | Lot Size | Price Psf | Price |
| --- | --- | --- | --- | --- | --- | --- |
Check out all transactions.
Historical Monthly Price Range & Volume
Affordability
Down Payment (10%)

RM 0

Loan Amount (%)

RM 0

Tenure Years

0 Years

Interest Rate

0%
Loan Amount 90%
Down Payment 10%
Monthly Installment
RM 0±
Mortgage Provided by Hong Leong Bank
Maintenance Fees
RM 0 ±
RM 0 psf (0 sq ft)
Total Monthly Expenses
RM 0±
Disclaimer
The Analytics are provided "AS IS" and we do not warranty as to its accuracy. We are not responsible or liable for any claims, damages, losses, expenses, costs or liabilities whatsoever. Please seek professional advice before relying on the Analytics. The Analytics are based on the data available at the date of publication and may be subject to further revision as and when more data is made available to us. We reserve the rights to modify, alter, delete or withdraw the Analytics at any time without notice to you. All news, information, contents and other material displayed on the Website and Services including the Postings are for your general information purpose only and are no substitute for independent research and/or verifications and should not be regarded as a substitute for professional, legal, financial or real estate advice.