US architect creates paper 'forest' inside museum
US architect creates paper 'forest' inside museum
Friday, 7 July 2017 06:17:34 AM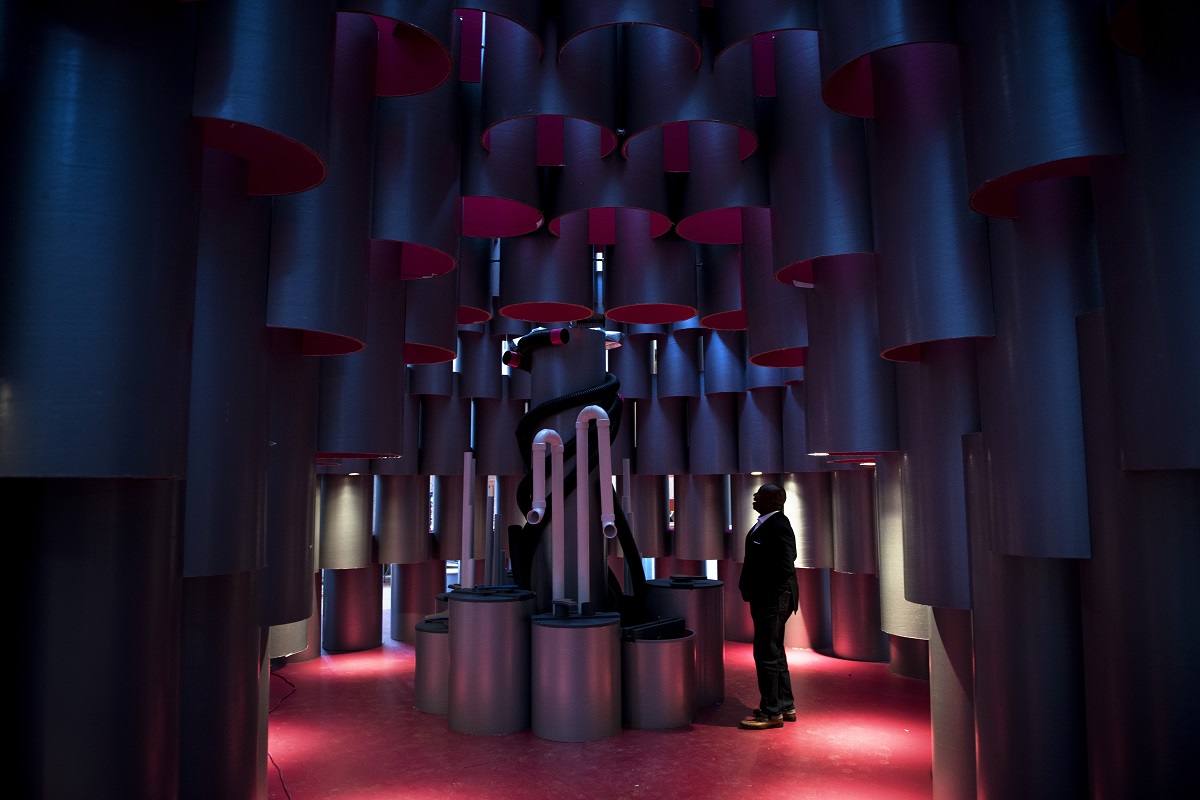 WASHINGTON, UNITED STATES (July 7): Jeanne Gang has dedicated her life to using architecture and design to connect people of various backgrounds who otherwise would not interact.
So when the architect noticed how difficult it was to hear someone standing just 10ft away in the Great Hall of Washington's cavernous National Building Museum, she set about tackling how to change this feeling of "being out in the open in a giant agricultural field".
Her answer: building three tall, interconnected domed structures using more than 2,500 interlocking wound paper tubes that are lightweight, recyclable and renewable.
Simultaneously monumental and intimate, the domes transform light and sound while also encouraging social interaction.
Inside the two smaller domes, visitors are invited to play instruments made of commonplace construction materials like copper pipes, wrenches and drainage pipes.
"This would be similar to standing in a clearing in a forest where you can have a conversation, make music, and you would be able to hear the things around you," Gang told AFP.
The installation, dubbed "Hive," opened yesterday and runs through Sept 4.
Gang, a MacArthur "genius" fellow and French legion of honour recipient who presented a translucent marble curtain here in 2003, heads the architecture and urban design collective Studio Gang. It has been acclaimed for its innovative work on projects like the Aqua Tower in Chicago or the Taipei Pop Music Center.
It's also one of two finalists in a competition to redesign the Tour Montparnasse skyscraper in Paris, which Gang says "aims to bring community but still preserve this monumentality".
Hive's paper tubes are a brilliant silver on the outside, contrasting with the museum's bronze and rust 19th century interior, and magenta on the inside, a colour Gang said was inspired by the "pussy hats" worn by protesters at the Women's March on Washington after President Donald Trump took office in January.
"We wanted to make a relationship to this historic structure but also be very contemporary about current events and what's going on in our country right now," Gang said.
"The magenta is about people coming together. So our hopes for these two months while this is up is that people from different backgrounds will intersect. And there's something about the round plan that focuses people inward toward each other."
Gang is also concerned about growing polarisation in the US.
"We really need to speak to each other, and maybe architecture can help shape that or set the stage for that. That's my hope and my dream," she said.
Hive's largest dome measures some 60ft tall, with an oculus of over 10ft in diameter opening onto the ceiling.
The domes are similar to the vaulted structure of cathedrals or ancient arches designed to bear their own weight.
Because such a structure had never really been done before, it was necessary to test the tubes until failure. Gang had the Carleton Laboratory at Columbia University perform a crush test on the tubes to measure compressive strength.
In fact, the design is so complex that the exhibit had to be delayed by two days as workers placed the last pieces on top of the largest dome, like the keystone of a masonry arch.
Get More From EdgeProp.my