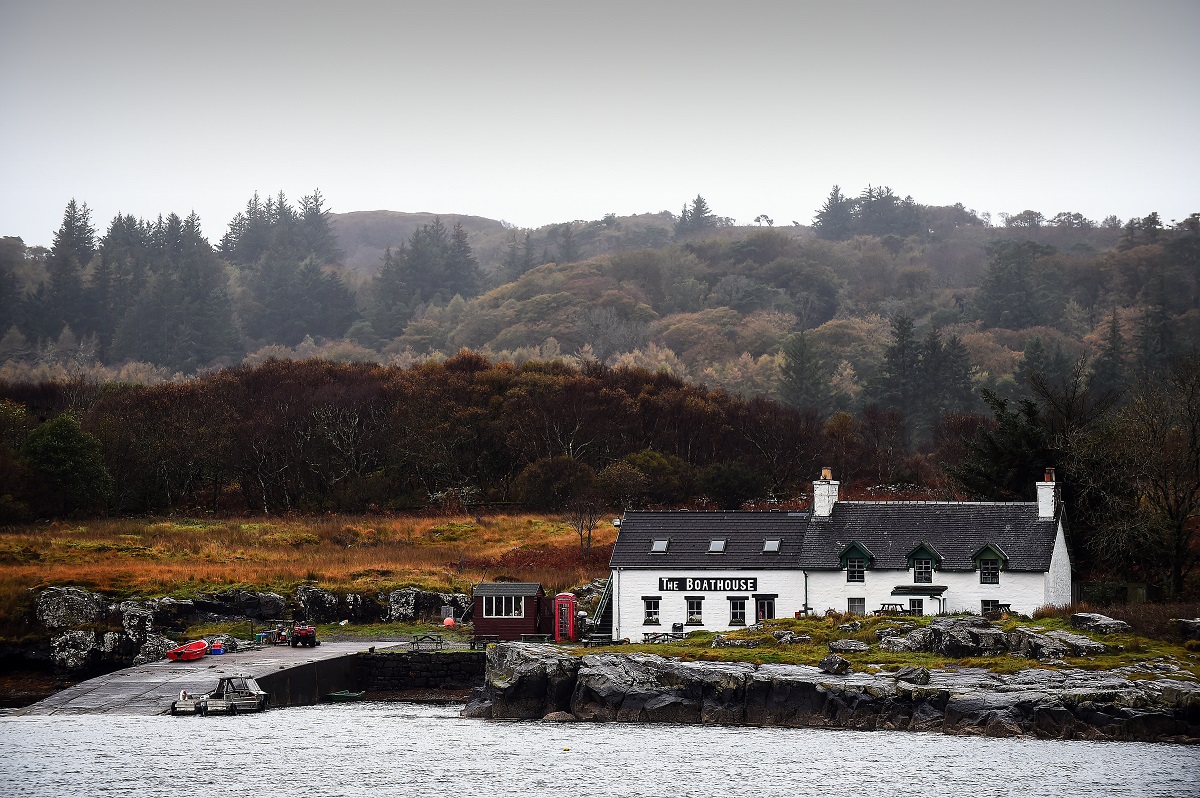 EDINBURGH, (May 15): Residents on a remote Scottish island of pristine beaches, lush hills and craggy coastlines celebrated last week after reaching an agreement to buy their home, fending off bids from tycoons.
The five tenants on the Isle of Ulva feared their way of life might be coming to an end when the island was put on the market after decades of ownership by an aristocratic family.
But they succeeded in delaying the sale under a new Scottish law intended to limit the powers of big landowners, until they managed to raise the money through public funds and hundreds of private donations.
"We're relieved and we're happy," Rebecca Munro, who runs the island's only cafe, The Boathouse, told AFP in a phone interview.
Munro and the other residents will become the new owners on June 21. They did not disclose how much they paid, but the island was originally priced at £4.25 million (RM22.76 million).
"When we take over our immediate priority will be to start the renovation of the houses," said Munro, who is originally from Dumfries on the Scottish mainland but lives on the island with her husband.
"We've been clear all along that our priority is repopulation," she said.
Ulva is an idyllic location with views of Ben More mountain and the spectacular Eas Fors Waterfall on the neighbouring island of Mull.
It once had a population of more than 800 people.
But now empty cottages, an abandoned church and the disused Ulva Hostel nearby are falling into disrepair.
Its decline can be traced back to the Highland Clearances, when landlords conducted a wholesale eviction of Scottish farmers in the 18th century and turned their lands over to sheep grazing.
Many Scots emigrated to the then British colonies and one Ulva native, Lachlan Macquarie, became a governor in Australia in the 19th century.
Munro said the residents had been overwhelmed by support for their bid, both locally and from overseas.
They received more than 500 private donations to help them buy their home.
"We've had donations from people who've never even been to Scotland but support the land reform process," said Munro.
"That's an incredible thing for us to see happening as a community," she said.
The Land Reform Act passed by Scotland's pro-independence First Minister Nicola Sturgeon's government allows for the sale of private assets to be suspended to give community bodies the right to buy the land.
The £10 million Scottish Land Fund, partly funded by the national lottery, gives annual grants to worthy projects like Ulva's.
The legislation has far-reaching implications in a region where half the land is owned by just 500 people, many of them absentee aristocratic landlords with castles and vast country estates.
The North West Mull Community Woodland Company (NWMCWC), a group representing local residents, promised to "bring about social and economic development of Ulva for the benefit of the community now and for future generations".
"To say we are extremely grateful to all our supporters and to the various funding agencies, organisations and individuals would be an understatement," chairman Colin Morrison said in a statement.
"We cannot thank everyone enough, not just for the financial support, but also the encouragement we've been given throughout the process."
The island's "laird" Jamie Howard put the island up for sale for £4.25 million, offering prospective buyers the opportunity to own "one of the finest private islands in northern Europe".
Soon after, tycoons began flying in for viewings, raising concerns among residents that they might be removed from the island.