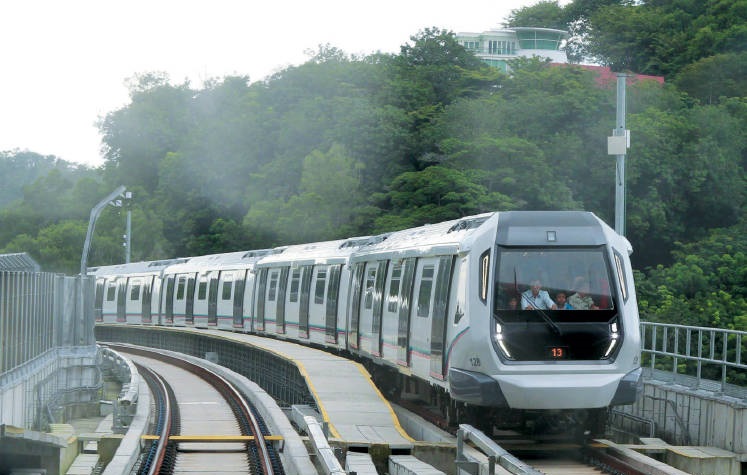 KUALA LUMPUR (June 1): The Ministry of Transport has indicated the government intends to proceed with the four-km Rapid Transit System (RTS) that connects Johor Bharu and Woodlands in Singapore.
But Malaysia may not be able to sign a joint venture (JV) agreement with Singapore before June 30 this year as the government requires more time to study the project details, Transport Minister Anthony Loke Siew Fook said at a press conference after his visit to the Land Public Transport Commission (SPAD) today.
"Due to the consistent heavy traffic, the government has on principle agreed to proceed with the project at a cost of RM4 billion, and we will try to expedite the progress while reducing the cost.
"The project will be undertaken by a JV between Prasarana Malaysia Bhd and SMRT Corp Ltd, and the JV agreement was supposed to be signed by June 30 this year, but we think we might need another month to evaluate the details of this project before we sign the JV agreement," he said.
Loke said his meeting with SPAD's top management had also touched on the KL free bus services "GoKL", which he assured would be continued. The service currently costs SPAD RM12 million per annum, with 36 buses operating daily ferrying 70,000 passengers — 60% local citizens and 40% foreigners.
On Pakatan Harapan's manifesto promise to provide the public unlimited public transport at RM100 per month, he said a mechanism had been proposed which he planned to bring to the Cabinet meeting next week for approval as there are substantial financial implications for the federal government.
Loke also said he had instructed SPAD to present a report on taxi and e-hailing services within a month, including recommendations and reforms for the industry.
"We hope we will be able to announce the steps to be taken in July, and we will not allow any company to monopolise the market. The interests of the public have to be taken care of, and this is a top priority," he added. — theedgemarkets.com