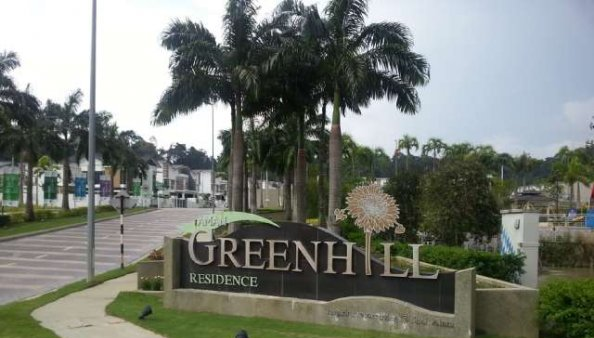 SHAH ALAM (Sept 3): More than 600 homeowners and residents at Greenhill Residence in Section U10 here urged the relevant authorities to resolve the issues of the non-compliance of the Development Order (DO) issued by the Shah Alam City Council (MBSA) to the developer of the housing project concerned.
A homeowner, Rosilah Subari, 46, said their investigation revealed that the original DO issued by MBSA in July 2011, for the housing project was supposedly an individual ownership development and not for stratified development as alleged by the developer.
She said the developer did not comply with the requirements in the DO by selling the properties based on the stratified property development status with the intention of avoiding the expensive land premium charges for the property.
"A review by the MBSA also revealed that there was no application for amendment by the developer to change the development status to stratified properties development.
"Thus, we demand the individual ownership of our home as enshrined in the DO and not as a stratified property as we were tied to pay the maintenance fees for facilities that we have never enjoyed," she said when met by Bernama at the residential area here today.
She said following the developers action to acquire the strata title illegally, a total of 19 police reports were made by the homeowners and residents of the Greenhill Residence which comprised mostly semi-D houses valued between RM1.2 million to RM2.2 million.
Rosilah claimed that earlier more than 200 buyers of the residency estate were fooled by the developer's sweet talk who first, in 2009, advertised the housing development as 'gated and guarded' with luxury and resort-like amenities, however, the promise was never fulfilled.
She said the developer also deceived the buyers by advertising the project as a freehold title project, instead they developed it as a strata title project.
"In addition, the developer has also collected the maintenance and management fees of up to RM200 per month from the purchasers using the Strata Management Act 2013 (Act 757).
"We stopped paying the fee after MBSA told us that the project was an individual ownership project," she said.
Meanwhile, another purchaser who is also an architect, Ahmad Nazri Jaafar, 55, said the developer should not have collected any maintenance fees from them by establishing a Joint Management Body (JMB) because the Greenhill Residence development is based on individual ownership.
"Our investigation also revealed that the developer did not comply with the Housing Developers Licence and Sale and Advertising Permit applications.
"Thus, we urge the authorities especially the National Housing Department under the Ministry of Housing and Local Government to seek a way to resolve this dispute peacefully through meeting with the homeowners and related authorities," he added.