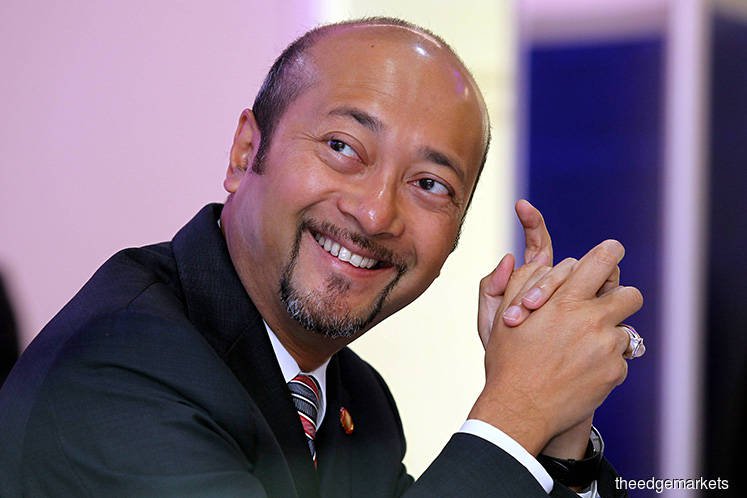 KULIM (Nov 8): The Kedah government is committed to nurturing the growth of the Kulim Hi-Tech Park (KHTP) and paving its way to continue as the country's leading technology park, both locally and regionally.
Menteri Besar Datuk Seri Mukhriz Mahathir (pictured) said foreign investments in the state totalled more than RM8.6 billion since 2013, with the majority concentrated in KHTP.
"To date, the technology park has welcomed investors from various countries, representing a variety of industries, including electronics, fabricated materials and plastic products, to name a few," he said when officiating Entegris (Malaysia) Sdn Bhd's expanded manufacturing centre in KHTP here today.
Also present was State Industrial and Investment, Local Government and Housing Committee Chairman Tan Kok Yew.
Mukhriz said as part of the plan to grow KHTP, the state government had proposed for the Kulim International Airport to be built nearby as a logistics hub to cater to the needs of industry players in Peninsular Malaysia, comprising Kedah, Perlis, Penang and Perak, and especially beneficial to the technology park.
"The recent announcement made by Finance Minister Lim Guan Eng when tabling the 2019 Budget on federal allocations for the development of the Special Border Economic Zone (SBEZ) in Kota Perdana, Bukit Kayu Hitam will further make Kedah a strategic gateway for economic trade between Malaysia and Thailand.
"The RM25 million allocation to develop the truck depot at the SBEZ complements the state's effort to turn the area into a logistics hub in the northern region," he said.
Mukhriz said the state government was fortunate that the federal government comprehended and was complementing its development plans.
"Thus, we can depend on the federal and state governments being on the same page, especially in bringing investments and economic development into the state," he said.
Meanwhile, the Menteri Besar said the state government was counting on continuous support from all industry players, including Entegris, to help the state generate new income opportunities and at the same time, the state government pledged to facilitate investment initiatives for the mutual benefit of all parties.
"As such, we would like Entegris to consider inviting its overseas suppliers to invest in this park or any other new ones that Kedah will develop in the next few years," he said.
Mukhriz said Entegris has played an important role in the community by providing employment and education opportunities which benefitted the locals.
"Since Entegris' presence in the Kulim Hi-Tech Park over the past 20 years, we've seen tremendous growth and improvement in this community.
"With the additional investment of US$30 million (US$1=RM4.17) this year, Entegris has proven that the growth of its business here is sustainable and the company will continue to have a positive impact in the area for years to come," he added.