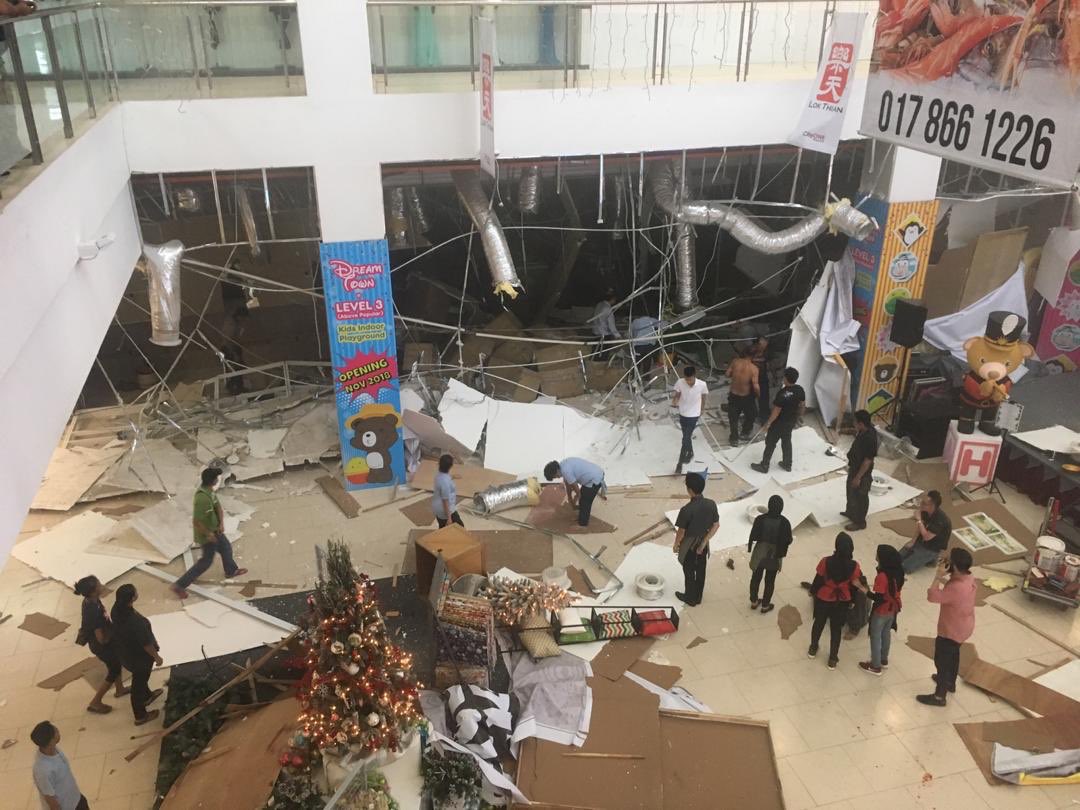 KUCHING (Dec 5): "I accept his demise, I am leaving all preparations to his elder brother," said the father of Tchee Kiom Joong, 24, who was killed in the gas explosion at a food shop in City One Megamall at 3.30pm yesterday evening.
The victim's father, Tchee Fah Hin, 66, said he was shocked but calm when informed of the death of his youngest son by a relative.
"I received the news of my son's death at 5pm after the victim's brother contacted a relative to break the tragic news to me.
"There is nothing to say at that time and I have to toughen myself as my health is not very good. I waited for my son to return, but he is no longer here," he said when met by Bernama here today.
Fah Hin said his son did not show anything unusual when he saw him for the last time in the morning before he rushed to work.
"It was as usual when I saw him in the morning getting ready to work, there was nothing unusual, he was a good son.
"Last night, I was informed he had died after being hit by a piece of concrete on the chest, I am leaving it to Ah Hin to look into everything at the hospital. The body will be bought to the Chinese cemetery at 7th Mile at 3pm this evening, I will be there later," he said calmly.