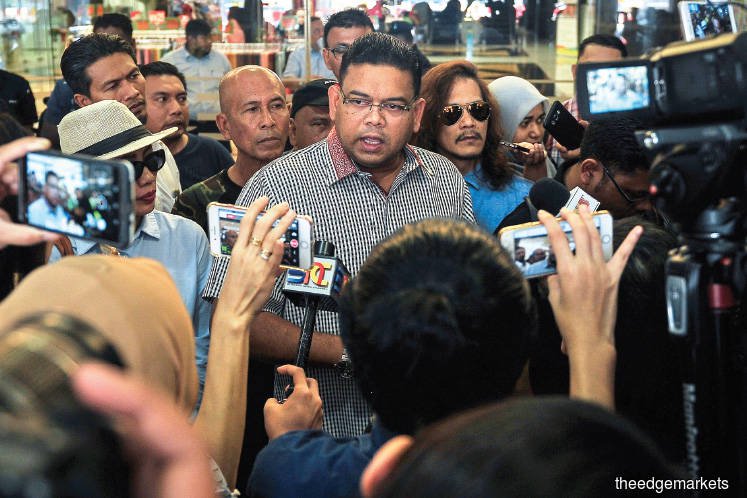 KUALA LUMPUR (11 Jan): Umno supreme council member Datuk Lokman Noor Adam was arrested under the sedition act yesterday, and was released on bail at about 10.30am.
Sungai Besar Umno division chief Datuk Seri Jamal Md Yunos said that Lokman had been detained for saying that the Pakatan Harapan government was trying to protect those who killed firefighter Muhammad Adib.
"I was given to understand that he (Lokman) cooperated with the police throughout his detainment," he said to Bernama when contacted today.
Lokman is said to have been called to Bukit Aman to give his statement at 2pm yesterday, and was then arrested by the police under Section 4 (1) of the Sedition Act.
At that time, Dang Wangi District Police chief ACP Shaharuddin Abdullah had saifd that Lokman was arrested by the police at Bukit Aman,
"The arrest was made by Bukit Aman at around 10pm, and (Lokman) was detained at the lockup of IPD Dang Wangi,' he said to Bernama.