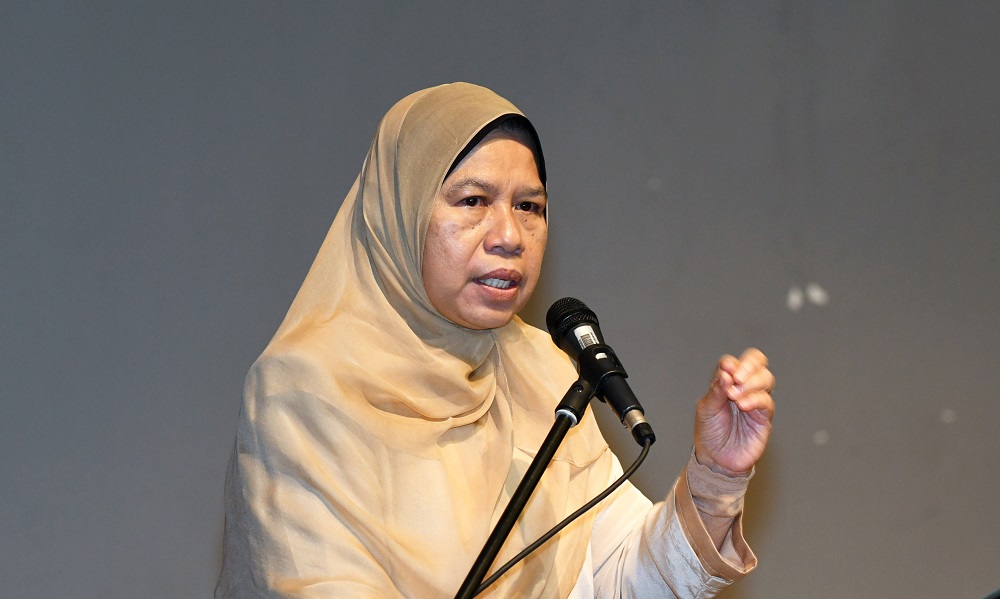 KUALA LUMPUR (Jan 17): The Ministry of Housing and Local Government will organise a home expo from March 1 to 3 to address the oversupply of housing units.
Minister Zuraida Kamaruddin (pictured) said the expo would offer discounts and lower prices, especially for first-time house buyers.
"The banks also will be there to assist the buyers," she told reporters after launching Bernama News Channel's (BNC) "Property Hot Seat" programme here today.
Meanwhile, Zuraida said the English talk show programme would help to increase the public's awareness of important policies, issues and trends and their impact on the real estate industry.
The first of the 13-episode, 30-minute shows will be aired on BNC (Astro channel 502) on Feb 21 at 8.30pm, with repeats on Saturdays at 2.30pm.
The programme is produced by APS Management Service and is hosted by its managing director Datuk Seri Dr Vincent Tiew Soon Thung, a property entrepreneur, together with property lawyer Chris Tan Chur Pim, an associate at Chur Associates.