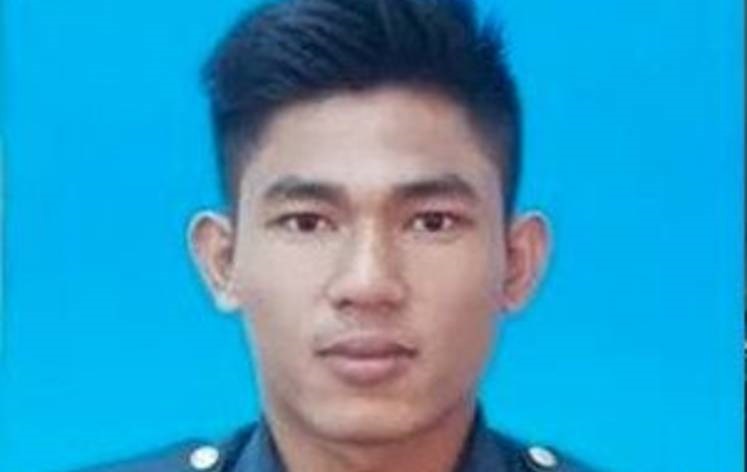 SHAH ALAM (Feb 18): The inquest into the death of firefighter Muhammad Adib Mohd Kassim was told bruises and a footwear impression were seen on his right ribs.
Civil Defence Force (APM) volunteer R.Narresh, 30, said the bruises were on the anterior surface of the right ribs as the affected area had turned reddish in colour.
"On seeing the red bruises I thought there must be internal bleeding, so I took a firefighting clothing to tie his body. I also noticed a footwear print on the (Muhammad Adib's) right ribs. I wiped the (shoe print) until it disappeared," he said in reply to questions from prosecuting officer Hamdan Hamzah before Coroner Rofiah Mohamad here today.
Muhammad Adib, 24, who was also a member of the Emergency Medical Rescue Services (EMRS) of the Subang Jaya Fire and Rescue Station (BBP) was severely injured after being assaulted in a rioting incident at the Sri Maha Mariamman Temple at USJ25, Subang Jaya on Nov 27 last year. He fought for his life for 21 days before succumbing to his injuries at the National Heart Institute (IJN) on Dec 17.
*Adib inquest: Temple committee files appeal for watching brief
*I heard shouts not to put out fire, fireman tells inquest
*I did not see Adib in the van - Firefighter
Elaborating, Narresh said he could see Muhamamd Adib's condiiton as he was positioned very near to the victim when they were at the bucket seats (back section) of the Mitsubishi Storm which was driven by a man who agreed to help bring the injured firefighter to the hospital.
He said he checked the firefighter's pulse which was weak adding that there was no response from the victim.
"I remember that he was short of breath, his eyes were closed and there was no response," he said.
In recalling the incident Narresh said Muhammmad Adib's fiancee sent a message via WhatsApp to enquire about the victim's condition.
"At that time, several calls were coming in through the firefighter's phone and I answered the third call which was from the fire superintendent, Azrul.
"A few minutes later at 1.30am, there was an incoming message from the firefighter's fiancée asking, ''B where are you ... What are you doing?," he said.
Narresh earlier informed that when he arrived at the rioting scene near the Sri Maha Mariamman Temple, nobody came to the aid of the firefighter who was then leaning against a car in an unconscious state as people were busy photographing and recording the scene.
"When I joined the crowd, everyone was busy taking pictures and recording videos.
"I told them that I am an APM volunteer and I went in to see the firefighter.
"I knew that in that situation I should not hold him (Adib). I had to move him away before taking him to the hospital.
"However, I did not see who assaulted the firefighter," he said.
In narrating what happened after Muhammad Adib arrived at the hospital's emergency department where the victim was treated (Subang Jaya Medical Centre-SJMC), the ninth witness said the hospital was at first reluctant to take in the firefighter but eventually agreed to have him admitted.
"They asked for Muhammad Adib's identity card, firefighter's pass and medical card.
"I told them if they refused to help, his life was at stake and I pleaded them to save him," he said.
Only then did they agree and I took Muhammad Adib in," he said.
He said after about 15 minutes, several firefighters were seen arriving at the hospital and they immediately approached the nurses.
Narresh added that he handed over Muhamamd Adib's mobile phone to his brother who arrived at the hospital much later.
The inquest continues tomorrow at 2.30pm.