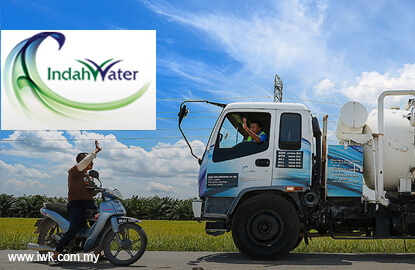 KUALA LUMPUR (March 14): The government is considering using Indah Water Konsortium Sdn Bhd's (IWK) metric volume-based sewerage tariff rate ensure the tariff imposed on subscribers is more equitable and transparent, said Water, Land and Natural Resources Minister Dr Xavier Jayakumar.
He said the metric volume-based concept is in line with the pronciple of 'pay per use' where it could encourage thrifty use of water and the conservation of water resources.
"At the same time, it is important to be able to reflect the actual IWK sewerage operations cost.
"Apart from that, the metric volume tariff setting is made based on the restructuring of the tariffs for the domestic, non-domestic, and industry category, as well as the joint-billing between the water and sewerage operators," he said during the Dewan Rakyat sitting today.
He was replying to a question by Dr. Tan Yee Kew (PH - Wangsa Maju) on mechanism used by the government in determining the IWK severage tariff so that subscriber could pay based on their actual water usage.
He said close cooperation between the water and sewerage was important to ensure successful implementation of the concept.