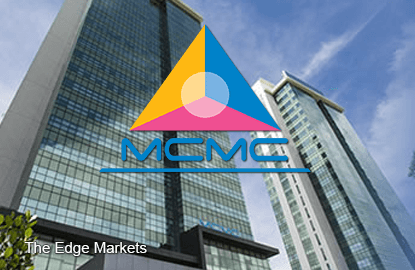 KUALA LUMPUR (March 15): The public is reminded not to share or spread video recordings of the shooting incident at the two mosques in Christchurch, New Zealand, which took place today.
Malaysia Communication and Multimedia Commission (MCMC) chairman Al-Ishsal Ishak said the directive is necessary to avoid any unwanted reactions of panic and anger amongst the community.
"The public is also asked to respect the sensitivity and feelings of the victims' famiy members," it said in a statement here today.
*Two Malaysians injured in Christchurch shooting - Wisma Putra
He said at the same time, MCMC will work together with various service providers to remove such contents.
According to Al-Ishsal, any sharing of content containing menace and obscenity is an offence under Section 233 of the Communication and Multimedia Act 1998.
MCMC, he said, is taking the matter seriously and will take action against anyone found involved, within the stipulated laws.
Earlier, the media reported the shooting incident today at two mosques in Christchurch, which is belived to have caused 49 fatalities so far, while two Malaysians have been reported injured.