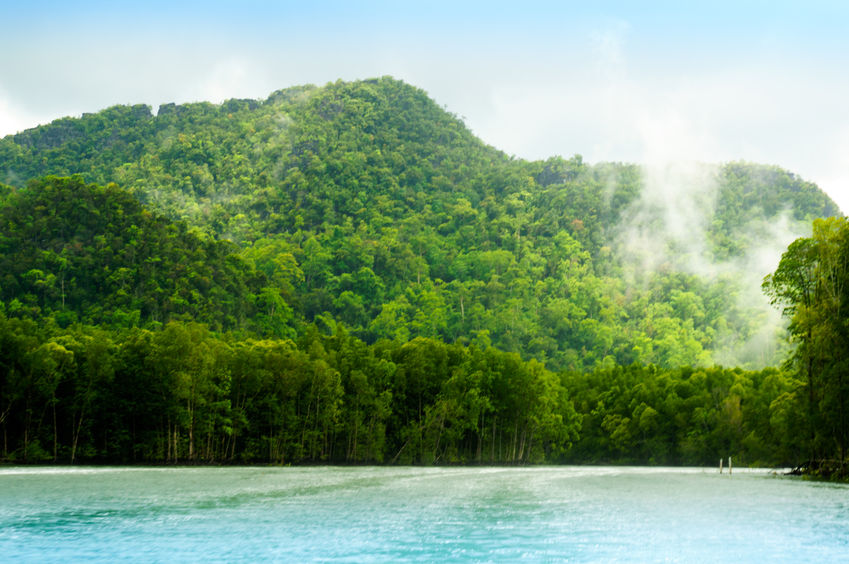 LANGKAWI (March 25): To maintain Langkawi's status as the region's first geopark, immediate action must be taken to address the "leachate" problem posed by the Kampung Belanga Pechah landfill which may pollute one of its rivers.
Housing and Local Government Minister Zuraida Kamaruddin said as an immediate measure, the Solid Waste and Public Cleansing Management Corporation (SWCorp) and the National Solid Waste Management Department (JPSPN) have been instructed to treat the matter with urgency.
"I have instructed SWCorp and JPSPN to address this leachate problem because it can contaminate Sungai Kilim, which may jeopardise Langkawi's geopark status," she said, after visiting the Langkawi Incinerator located near the landfill site at Jalan Ayer Hangat, here yesterday.
"Waste water (leachate) from landfills if not disposed and managed properly will affect the river. I understand that Langkawi's geopark status will be assessed sometime in June by UNESCO (United Nations Educational, Scientific and Cultural Organisation)," she said.
Langkawi was declared a geopark by the Global Geopark Network (GGN), set up under the United Nations on June 1, 2007 and it is the the first geopark in the Southeast Asian region. The status is evaluated every four years.
Commenting on the visit to the incinerator, Zuraida said its operator had been given until May to ensure that it was fully operational failing which action would be taken.
"The incinerator which was built earlier was not suitable and had to be replaced. The new incinerator from South Korea is expected to arrive here in early May.
The operator has promised that its installation will be completed within a month, I will come back on May 21 for another inspection," she added.