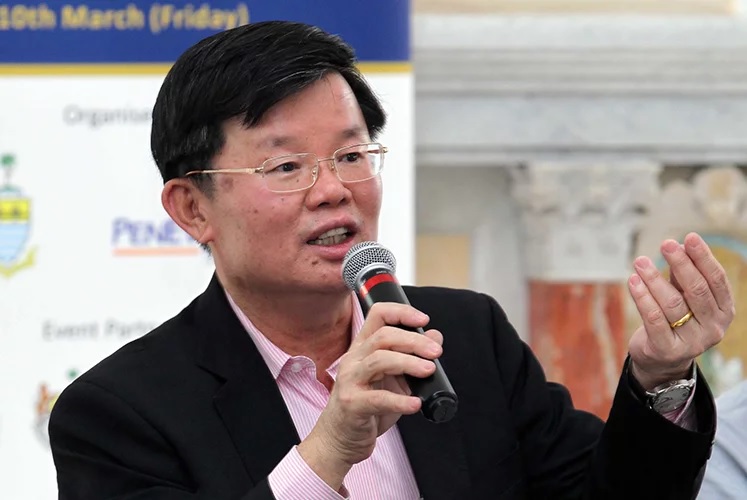 GEORGE TOWN (April 17): The funds for Penang's Pan Island Link 1 (PIL1) project, which had been conditionally approved by the Department of Environment (DOE), would be well spent to effectively solve the heavy traffic congestion issue in the State, Chief Minister Chow Kon Yeow said yesterday.
He said that the traffic congestion issue in Penang would be worse over the years if there is no action taken now and this would negatively impact the local economic growth and workforce productivity.
"We would not want to have workers here to be stuck in traffic for a long period of time and to be late for work frequently. Moreover, tourists and investors would also lose interest in coming to Penang because of the traffic congestion issue," he told a press conference here.
He made the remarks in response to a claim made by the Consumers Association of Penang (CAP) yesterday that the funds for the project, which they claimed to be around RM8 billion, was a waste of public resources and not a long-term solution to the traffic woes in the state.
CAP president S.M. Mohamed Idris said they were shocked that the DOE had approved the Environmental Impact Assessment (EIA) for the project despite the negative public feedback that they claimed against the project.
Chow said the DOE had laid down 56 conditions for the approval of the project which, among others, include earthwork controls, monitoring and quality control of water, air, noise and vibration, waste management, risk evaluation and control measures.
He said the project was also required to have an environment management plan using the environmental mainstreaming tools to monitor the work and get approval from the state DOE before commencing with the construction phase.
"An environmental audit will also be established by the registered auditor throughout the project and the environmental report will also be needed to submit to the state DOE quarterly," he said.
According to him, the approval of the EIA report was valid for a period of two years from the date of issuance within which the project had to commence.
The PIL1 project, a component under the RM46-billion Penang Transport Master Plan, is a 19.5km-long toll-free highway from Gurney Drive to the Tun Dr Lim Chong Eu Expressway near the Bayan Lepas Free Industrial Zone IV area, consisting of a 7.6-km length of viaduct sections, four tunnel sections and a 1.8 km embankment section.