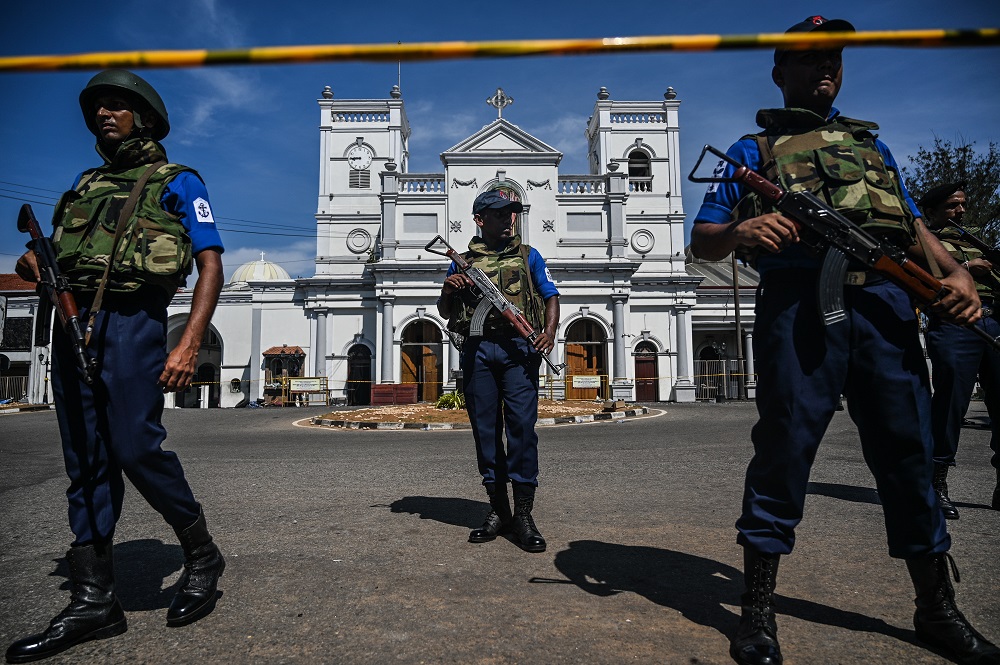 PUTRAJAYA (April 22): The Foreign Ministry (Wisma Putra) has confirmed that as at 1.30 pm (Malaysia time) yesterday, no Malaysians were reported to be among the fatalities following the explosions in Colombo, Sri Lanka.
Around 8.30 am (local time) yesterday, explosions were reported at Kochikade Church, Katuwapitiya Church, Shangri-La Hotel and Cinnamon Grand Hotel in the Sri Lankan capital and a church in Batticaloa.
The death toll from the multiple explosions has risen to 290, while over 500 have been injured, reported Xinhua news agency, quoting the police today.
"Malaysia strongly condemns the attacks and hopes that those responsible for this barbaric crime be brought to justice. Our thoughts and prayers are with the victims and families affected," it said.
Wisma Putra advised Malaysians in the vicinity of these areas to exercise caution, and monitor the latest developments from local news as well as local authorities.
The High Commission of Malaysia in Colombo is closely monitoring the situation and can be contacted at 45, Rosmead Place Colombo 07, Sri Lanka.
It also can be contacted at 00-(94) 11 755 7711 (office)/00-(94) 76 677 4445/00-(94) 76 398 8777 and email at [email protected]