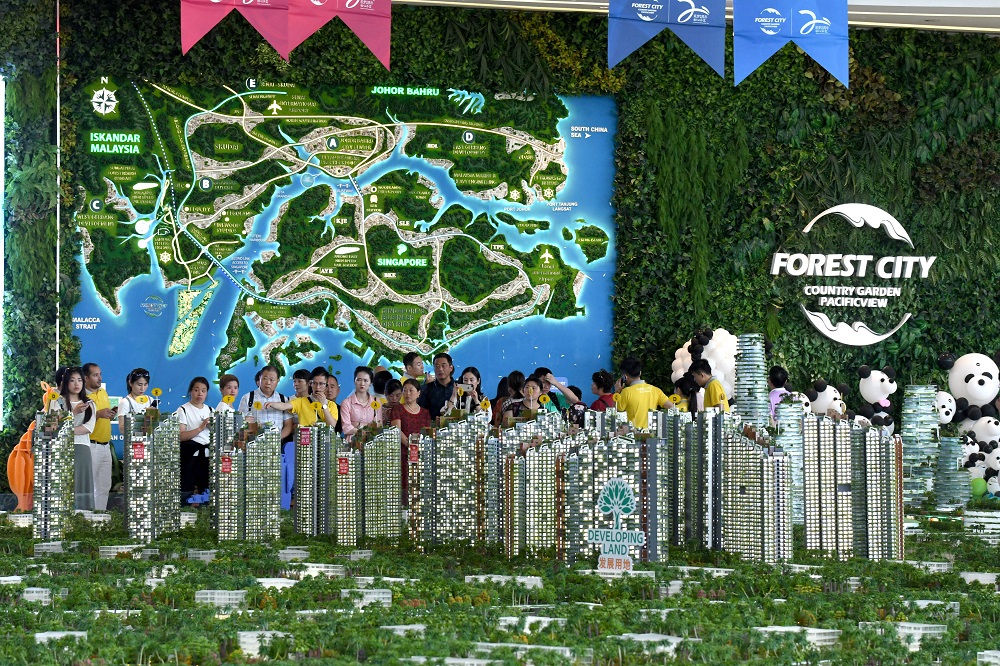 KUALA LUMPUR (May 27): The Forest City (pictured) project in Johor should be revived together with the Federal government in line with the continued efforts to attract foreign investors, said Asean Chamber of Commerce president, Datuk Moehamad Izat Emir.
He said the move would be in accordance with Prime Minister Tun Dr Mahathir Mohamad's aspiration to increase foreign investments in order to strengthen the nation's economy.
"The government needs to restructure the restrictions imposed on foreign buyers so that it can be controlled," Moehamad Izat said in a statement yesterday.
He added that the move would give a boost to potential buyers who will return and subsequently contribute towards efforts to revive the economy in the southern region, as well as to strengthen investors' confidence, especially those from China.
"We cannot deny that a stronger cooperation between Malaysia and China is vital in the effort to empower the nation's economy," he said.
On August 27 last year, Dr Mahathir announced that Malaysia would not allow foreigners to buy residential units in the US$100 billion (RM410 billion) Forest City project in Johor.
The status of the project came into question following the shocking victory of the Pakatan Harapan, led by Dr Mahathir in the general election in May last year.
The ban was issued while the project developer, Country Garden Holdings Co was in the midst of planning to reinvigorate the city which saw a decrease in demands.
The futuristic luxury project, built on four man-made islands, was expected to have a population of up to 700,000.