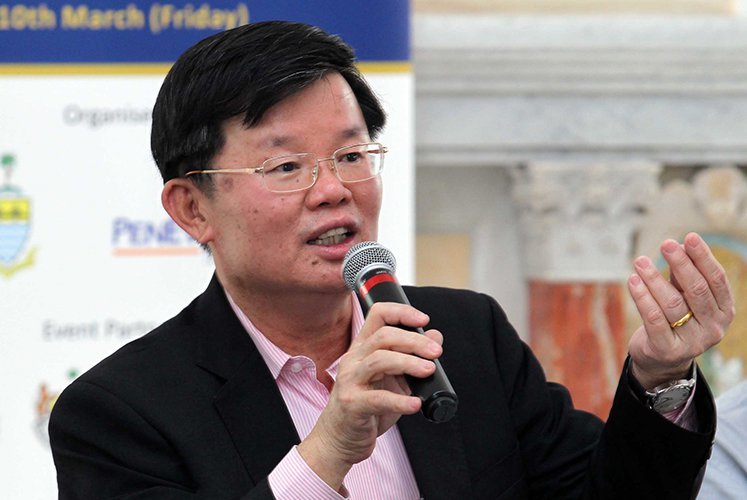 GEORGE TOWN (June 22): The Penang state government will be appealing to the Education Ministry to consider the possibility of relocating three iconic convent schools in Penang that will be shutting down by 2024.
Chief Minister Chow Kon Yeow (pictured) said the three schools can be relocated to other places nearby.
"In this case if the land is taken back by the owner, the schools can be relocated to other places nearby. I do not know whether the ministry has the intention to relocate the schools.
"We will appeal to the Education Ministry to consider relocating the schools. Discussions will be held between the state government and education ministry to look at the possibility," he told a press conference, here yesterday.
In The Star's news report yesterday, the Sekolah Kebangsaan Convent Light Street, Sekolah Menengah Kebangsaan (SMK) Convent Light Street and SMK Convent Pulau Tikus, would be closed down and the land returned to its owner, the Sisters of Infant Jesus Malaysia.
The report also stated that the Education Ministry has heeded a request from the landowner to return the land and had stopped the intake of new students in the three schools since last year.
Chow said the state government would also look into the possibility of providing land for the schools by looking at lands that had been surrendered by developers, whether suitable for the relocation purpose.
He said over the years, the state Education Department has an inventory of lands surrendered by developers.
"Meanwhile, for the last five or six years, the state had also received school lands surrendered directly to the state government. So, we can look into the possibility of such lands being made available if the Education Department chooses to relocate the schools," he added.
According to Chow, he will meet with the landowner on July 19 to discuss the issue and plans especially for the SK and SMK Convent Light Street which are listed as heritage buildings, as such the schools are subjected to development control with regards to the World Heritage Site status.
"We do not know if there are any plans to develop the land, so let us wait and listen to what the landowner has to say during the meeting," he said.