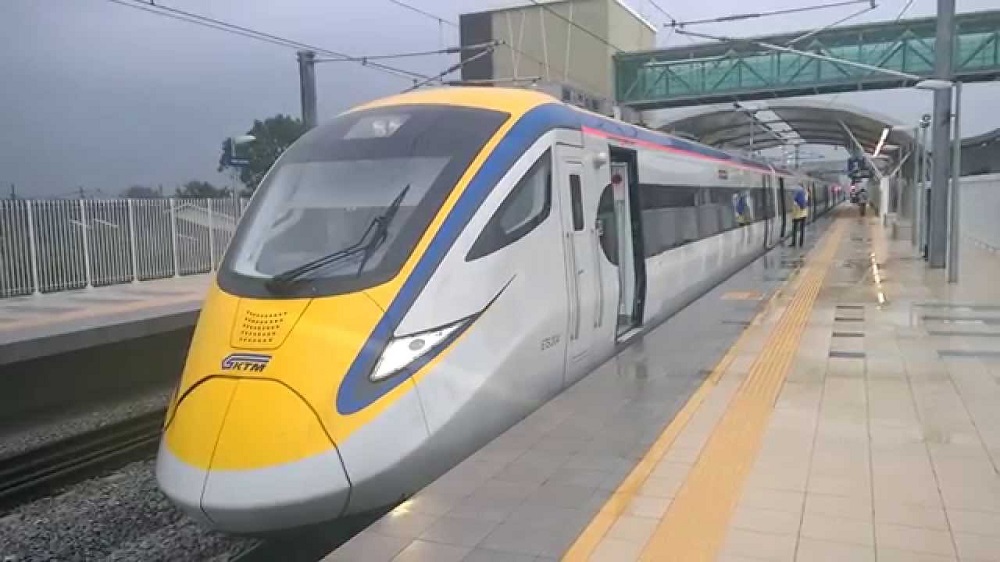 KUALA LUMPUR (June 29): Keretapi Tanah Melayu Bhd (KTMB) provide two additional units of the electric trains (ETS) (pictured) for the Kuala Lumpur Sentral Station - Butterworth Station route for Hari Raya Aidiladha from July 16.
According to KTMB, the addition involved the ETS 9120 train from the Kuala Lumpur Sentral Station to Butterworth and the ETS 9107 train for the return journey.
"Also announced are the changes to the schedule involving the operating hours of the ETS until Oct 31.
"The changes involve the departure and arrival of the trains to ensure the ETS services are not affected due to the implementation of the upgrading of the system and Klang Valley Double Track Infrastructure, which is ongoing,'' said KTMB in a statement here today.
The statement also said that the tickets for the new schedule would begin to be sold on July 2 from 10 am.
As such, KTMB advised the public to obtain further information on the changes to the schedule via the KTM Berhad Facebook website www.ktmb.com.my, Instagram ktmbofficial, Twitter @ktm_berhad or KTMB Call centre at 03-2266 1200.