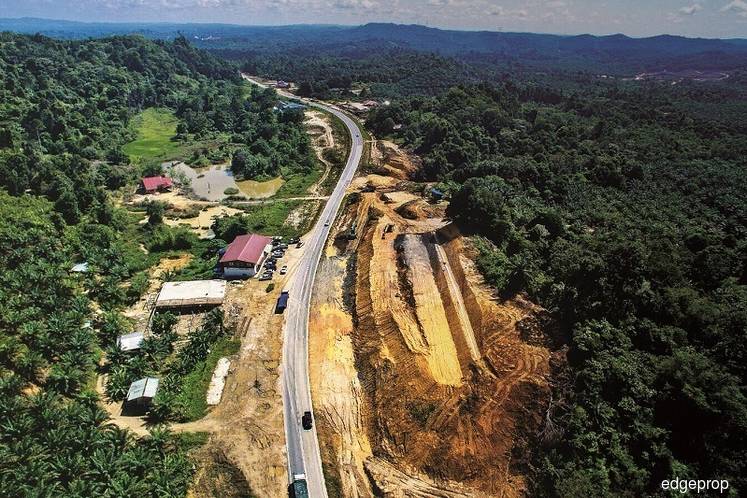 KOTA KINABALU (July 3): A committee will be formed at the state level to study in depth the takeover of the Pan Borneo Sabah Highway project implementation.

This follows the decision of the Works Ministry to fully take over the implementation of the Pan Borneo Sabah Highway project by the end of this September, as announced by its minister Baru Bian, last Saturday.

Sabah Infrastructural Development Minister, Datuk Peter Anthony said the committee would be headed by the State Secretary while the members would comprise officials from the State Economic Planning Unit, and Sabah Finance Ministry, Infrastructural Development Ministry and Public Works Department (PWD).

"After being formed (committee) and studying the matter, we will announce the outcome before construction works (of the Pan Borneo Sabah Highway) commence this September," he told a news conference after attending the executive meeting of the Sabah Football Association (SAFA), here, yesterday.

Peter said following the Works Ministry's decision, the Sabah PWD would be fully supervising the highway construction works.

On the appointed contractors for the highway construction, he said the construction consisted of the new package and old package.

"Implementation of the old package is by the old contractor at the end phase and we will observe whether they will carry out the works according to the schedules set.

"If the work implementation is not good, there may be a proposal to appoint a saviour contractor," said Peter, adding that the state government practised openness to give opportunities to contractors capable of doing a good job.