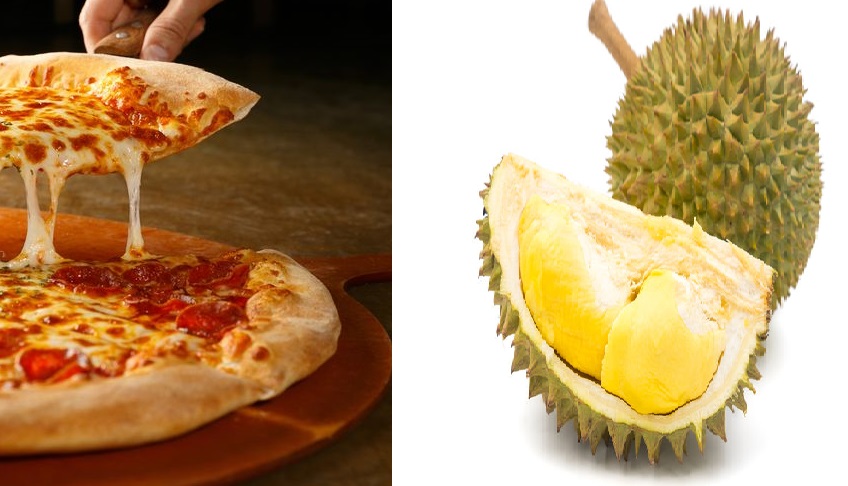 MELAKA (July 6): Fusion food such as pizza and durian may seem "out of this world" to locals but the current durian season has inspired a trader to try out new ideas for his customers.
Kamaruddin Abdul Kadir, 54, said 'Durian Pizza' which he started selling for the past three days has been very well-received, especially among the fans of the 'King of fruits' who gave the thumbs up to its soft and delicious taste.
Kamaruddin, fondly known as 'Pak Din' ensures the quality and maintains the delicacy of his 'durian pizza' by using the 101 variety due to its consistent sweetness.
"The idea struck me at 1am while buying durians for my children but because they had slept I opened the durians to avoid them from turning sour and it crossed my mind that I should put the contents on a pizza bread.
"It turns out that pizza breads and durians are a match made in heaven! I also tried with a durian kampung but it didn't go well with the bread due to its somewhat bitter taste which was off-putting," he said when met by Bernama at the 'Melaka Durian Street 2019' event in Klebang.
Pak Din who hails from Duyong also added three types of cheese - cheddar, parmesan and mozzarella - on the pizza and nothing else to maintain the authenticity of the durian taste.
The Ayer Molek-based food trucker said since introducing 'durian pizza' to the public, he received only positive feedback and cashed in RM1000 in sales in three days.
"Usually I will buy Durian IOI about 10 to 12 kilograms but after removing the skin and the seeds, the net weight of the contents is about 900 grams per kilogram.
"Even after the end of the durian season, I will continue to sell this kind of pizza and will strike a deal with the Federal Agricultural Marketing Authority (FAMA) of Melaka to get the durian supply," said the FAMA-trained entrepreneur.
He added that besides the ready-to-serve pizza, chicken pizza and seafood, there was also demand for frozen durian pizza from his customers.
"The price of a nine-inch durian pizza is RM29, while the normal size is RM36 and the family size is RM43," he said.