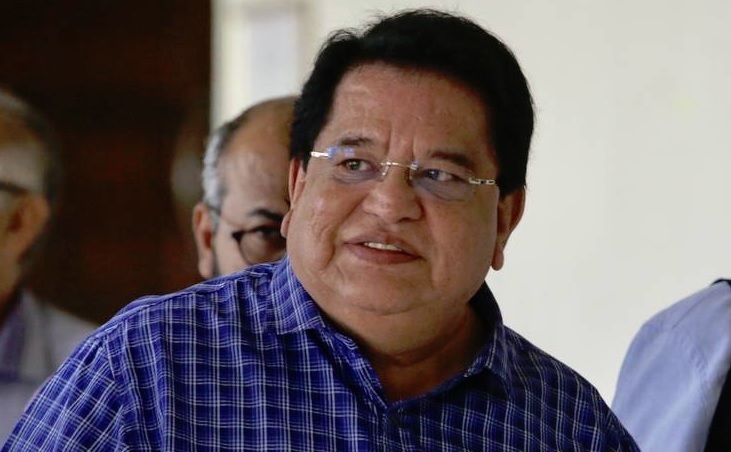 KUALA LUMPUR (July 11): The High Court yesterday heard how former Kuala Lumpur Mayor Tan Sri Ahmad Phesal Talib had once rejected an application to purchase two lots of Kuala Lumpur City Hall (DBKL) land in Bandar Tun Razak by property developer Aset Kayamas Sdn Bhd.
Former City Hall Property Management and Valuation Department (JPPH) director Kamariah Ibrahim said Ahmad Phesal rejected the application on April 2, 2015 on the basis that City Hall already had its own plans to develop the land parcels.
"Following this, in a letter dated April 20, 2015, the Federal Territories Minister's office submitted a letter from Aset Kayamas, also dated April 20, 2015, with regard to the application to develop 1,208 apartment units on the two lots.
"The matter was subsequently discussed in City Hall's privatisation projects steering committee meeting on April 27, 2015 where it was decided not to object the sale of the two lots," Kamariah, 62, said when reading her witness statement on the fifth day of former Federal Territories Minister Datuk Seri Tengku Adnan Tengku Mansor's (pictured) RM2 million corruption trial.
Asked by Deputy Public Prosecutor Haderiah Siri on why there had been suggestions not to sell the two lots, Kamariah said this was because City Hall had purchased the land from another developer at a very high price.
"We (City Hall) had bought the land to build a hostel next to the City Hall Training Institute," she said.
Haderiah: How did the (land) sale proceed then?
Kamariah: There could have been a discussion between the mayor and the minister (Tengku Adnan) to develop a hostel together with an element of housing thrown, and this could have changed the decision to reject the land sale to one which had no objections.
Tengku Adnan was charged in his capacity as a public servant, namely, Federal Territories Minister, to have accepted for himself RM2 million from Chai Kin Kong via a Hong Leong Islamic Bank cheque belonging to Aset Kayamas Sdn Bhd which was deposited into the CIMB Bank account of Tadmansori Holding Sdn Bhd in which he had an interest, when it was known that Aset Kayamas had connection with his official duties.
The offence was allegedly committed at CIMB Bank Berhad, Pusat Bandar Damansara Branch here on June 14, 2016.
The charge was framed under Section 165 of the Penal Code, which provides for a jail term of up to two years or fine or both, on conviction.
The hearing was held before judge Mohamed Zaini Mazlan.