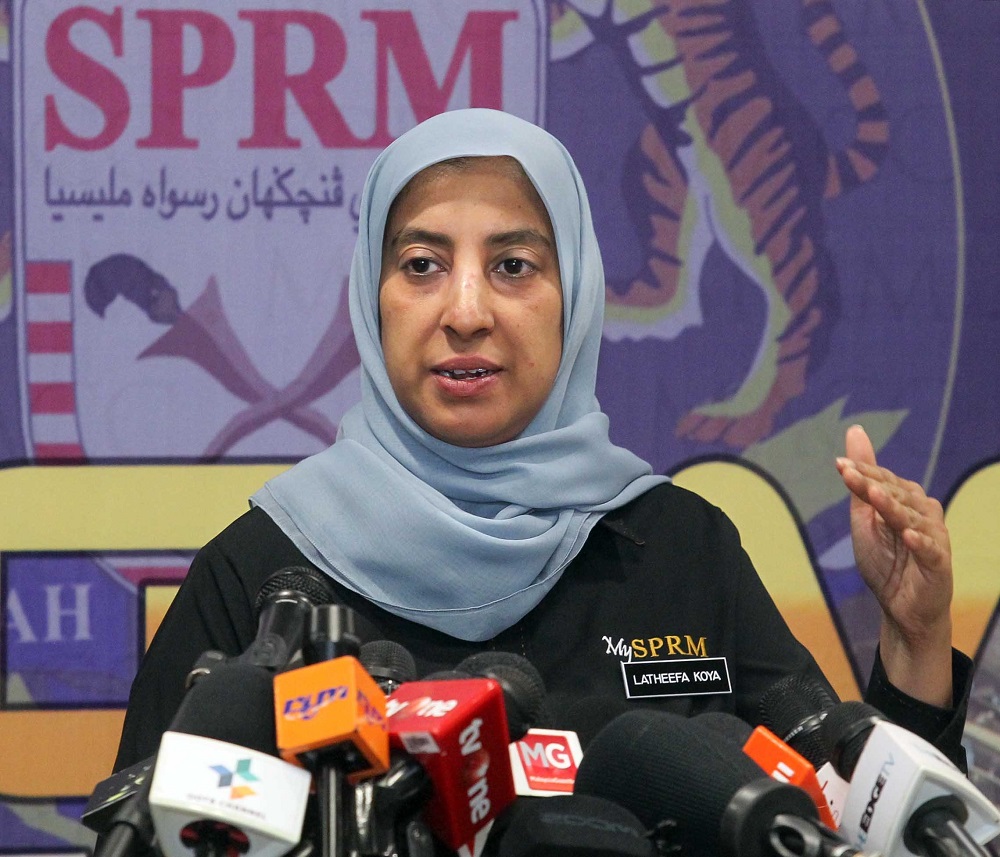 GEORGE TOWN (July 24): The Malaysian Anti-Corruption Commission (MACC) needs some time to review and reopen high-profile cases involving influential individuals.
Its chief commissioner Latheefa Koya said she is perusing all such cases including those in Sarawak and Penang.
"This is not the first time I've been told of the many cases said to be controversial, drawing public attention. Not just those in Penang, but also those in Sarawak involving VIPs (very important persons) and so on. I wish to inform you here that I am reviewing these cases.
"I have called for all the files involving controversial figures and I need to go through these. I need to understand why these cases were closed. Was it really NFA (no further action) for the right reason? I need to go through [them] ... I need some time to do that," she said at a news conference after a working visit to the Penang MACC office here.
Asked whether the MACC would reopen the bungalow case involving former Penang chief minister Lim Guan Eng, Latheefa said there is no necessity to do that as the case had been decided by the court.
She said the MACC could not do anything except if there were new proof and issues which would enable the case to be reopened.
"To me, it doesn't make sense to reopen cases that have reached the courts and been disposed of. Once a case has been completed in court, it is completed. You cannot open a case that has been completed. Once a court case is over, it's closed."
On Sept 3, 2018, the High Court in Penang granted Guan Eng, now finance minister, and businesswoman Phang Li Koon a discharge amounting to an acquittal over their corruption charges involving the purchase of a bungalow at below market value.