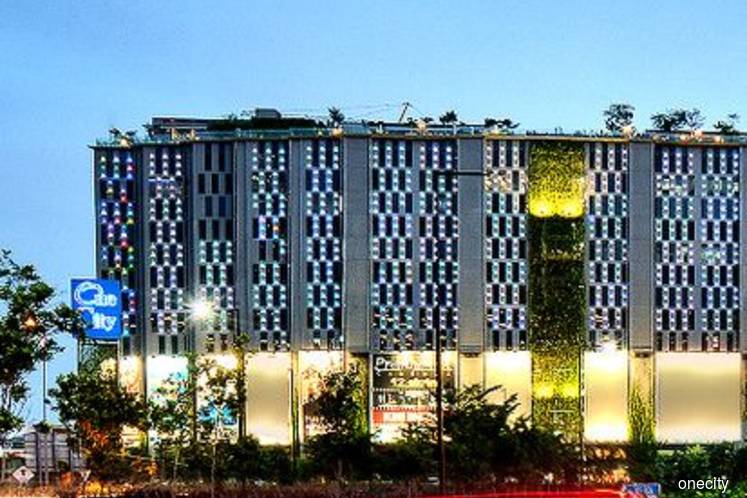 PETALING JAYA (Aug 3): The Ministry of Tourism, Arts and Culture (MOTAC) has plans to set up a handicrafts centre at the One City shopping mall in Subang Jaya, with the objective of making the mall one of its tourist attractions in conjunction with Visit Malaysia Year 2020.
Its secretary-general Datuk Isham Ishak, said the centre and the mall will be among its tourism venues in Selangor.
"We hope to create an environment conducive for both domestic and foreign tourists," he told reporters at the pre-launch of The Tunku Azizah Handmade Market' (TTAHM) in Subang Jaya yesterday.
The handicraft centre, he added, will also help promote local products to both domestic and foreign tourists.
"Tourists love to see landmarks, buildings and other sites of significance and our (MOTAC) intention is to bring them here (One City) where they can view and buy handmade crafts which are the works of local entrepreneurs.
"In fact, visitors could also watch local craftsmen work on their creations which is something unique as most of them just buy items off the shelf without really knowing how they are made ...this is something special and a proposal which we want to implement.
"However, this (proposal) is still at the discussion level with the mall's (One City) management," shared Isham, adding that they were also ironing out details on how to organise arts and music festivals, cultural shows and other events," he said, anticipating the launch of these initiatives next year.
Isham said in an effort to increase the commercial value of local handicrafts, the ministry would from next year, encourage government agencies and the corporate sector to buy souvenirs from the Kuala Lumpur Craft Complex at Jalan Conlay.
The new initiative will also help highlight local handicrafts and reduce the dependency of buying imported handicrafts.
Meanwhile, TTAHM is being participated by some 100 local entrepreneurs who are promoting their handicrafts at an exhibition from today until Sunday (Aug 4).
Among its activities organised by the Malaysian Creative Sewing Arts Association (PSJKM), are free sewing workshops, an exhibition of creative needlework and the upcycling of used clothes into bags and flowers.