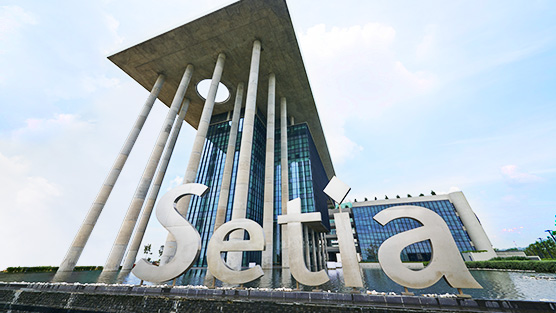 KUALA LUMPUR (Aug 15): S P Setia Bhd is hoping that the government will consider making the financing process more affordable for first-time house buyers, especially those who purchase a property to stay in.
President and chief executive officer Datuk Khor Chap Jen said the margin of financing is important for the buyers, as it enables them to pay a lower down payment when making a purchase.
"The reduction in overnight policy rate (OPR) (by Bank Negara Malaysia recently) helped a bit in terms of our take-up rate, but the more important thing for buyers is the margin of financing, as most of them can afford the instalments.
"The biggest challenge for them is the down payment. If the margin of financing is less, it means that they have to pay even more for the down payment," he told a media briefing on the group's financial performance for the second quarter here, yesterday.
Khor also hoped that the Federal and the State Government could lower the threshold for foreign buyers to allow them to buy the properties in the country to alleviate the property overhang.
"We appreciate the Government's efforts to clear some of the unsold units, which includes the Home Ownership Campaign (HOC), but we are currently facing a property overhang, especially higher priced properties.
"For example, in Selangor, the current threshold is set at RM2 million for the foreign buyers, and it should be lowered to maybe RM1 million in line with all the other States. We have been receiving a lot of interest from foreign buyers and we should take advantage of that opportunity," he added.
Meanwhile, Khor said S P Setia's proposed development project in Osaka, Japan, which was originally set to be launched by year-end, will be launched early next year instead.
The project involves a 1.98 hectare integrated development, located next to a premium outlet mall and a stone's throw from Kansai International Airport.
It has an estimated gross development value of RM1.8 billion.
He said the company's development plans has just been approved and that it is currently making the necessary preparations, including submitting the detailed building plans for the project.
"We are taking everything into consideration. Japan will be having the Olympics next year, so if we were to start construction now, it would be very expensive. So we expect to launch (the project) early next year.
"There is a lot of interest and queries because it is very convenient for those working in Kansai Airport," he added.