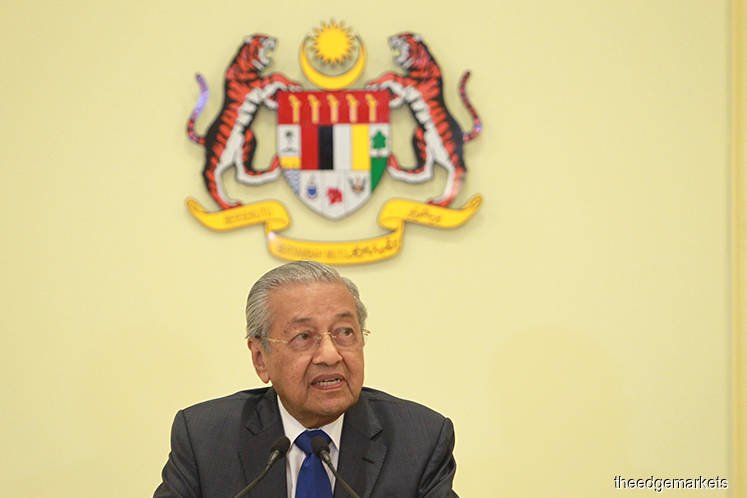 PUTRAJAYA (Aug 22): Prime Minister Tun Dr Mahathir Mohamad today said that he had informed the Cabinet that he planned to make some portfolio changes among his Ministers.
Rejecting reports of an imminent Cabinet reshuffle, Dr Mahathir said he was thinking of making portfolio exchanges, but he had not done so yet.
"Not yet (no changes yet), if there are any I will let you know," he told a press conference after the second session of his meeting with senior Government officials for 2019 here today.
When asked if Jeli MP Datuk Seri Mustapa Mohamed would be brought into the Cabinet, Dr Mahathir replied: "No new Ministers."