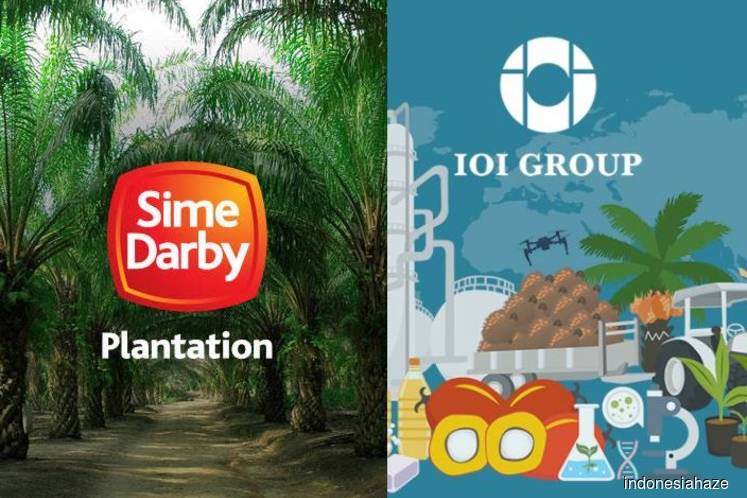 KUALA LUMPUR (Sept 14): Sime Darby Plantation (SDP) has disputed a foreign news agency's report which had claimed that Indonesian authorities had sealed a plantation run by its subsidiary due to haze-causing fire.
The company in a statement said yesterday that the fires on Sept 3 occurred outside the operational area of PT Sime Indo Agro (PT Sia), which is part of Minamas Group, a wholly-owned subsidiary of SDP in Indonesia.
"SDP would like to clarify that as at 4pm (GMT +8) today, 13 September 2019, there has not been any action taken by the Indonesian authorities to seal off the operations of PT Sime Indo Agro (PT SIA) due to fire occurrence.
"SDP would like to further clarify that the recent fire incident was outside of the operational area of PT SIA and in fact it is located in lands occupied by local communities," it said, referring the news agency's report entitled 'Indonesia hits back at Malaysia over forest fires'.
It also said the fires had been contained and the incident was clarified to the visiting authorities from the Indonesian Ministry of Environment and Forestry.
The plantation company reiterated that its global business operations are strictly governed by its Zero Burning policy.
Besides maintaining fully equipped firefighting teams at all its estates, SDP also extends Zero Burning Policy to its neighbours within a 5km radius of its estates' boundaries to help them monitor and put out any occurrence of fire.
The company also engages the neighbouring local communities in Indonesia to help them set up their own fire prevention initiative, known as 'Masyarakat Peduli Api'.
Indonesia's Environment Minister Siti Nurbaya Bakar was reported as saying that at least four palm oil companies whose land had been sealed off were subsidiaries of Malaysian groups.
They are West Kalimantan-based Sime Indo Agro, which is a unit of Sime Darby Plantation, and Sukses Karya Sawit, a unit of IOI Corporation.
Others are TDM Bhd unit Rafi Kamajaya Abadi and Riau-based Adei Plantation and Industry, a unit of Kuala Lumpur Kepong Group.
Separately, IOI Corporation Bhd has also refuted the accusation levelled against the company by the Indonesia authorities.
The Malaysian company reportedly has put in place a surveillance system and dedicated resources to put out fires with its boundaries.