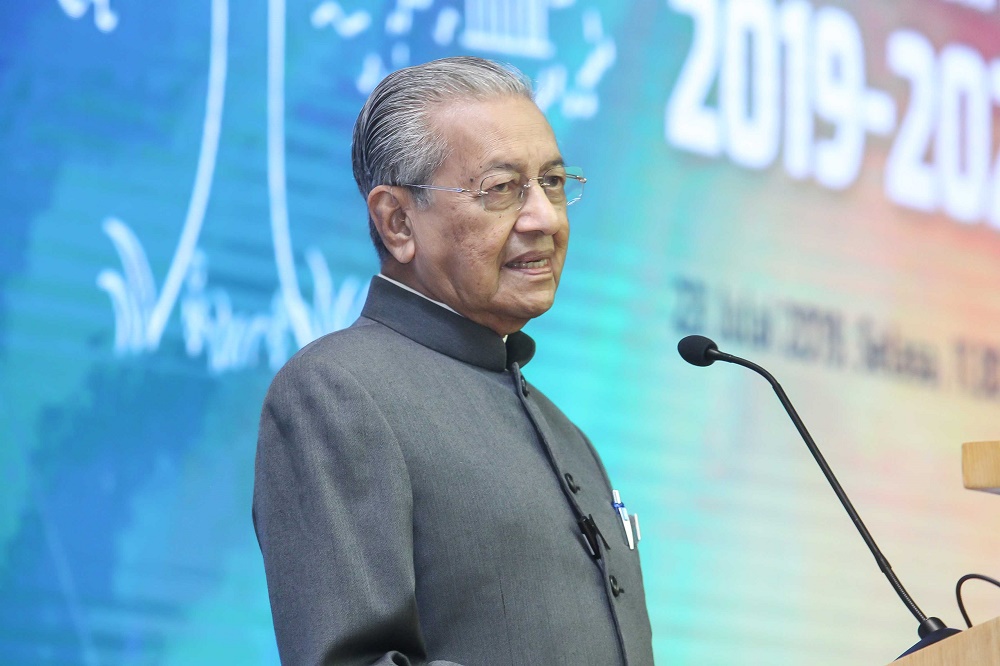 KUALA LUMPUR (Sept 17): Tun Dr Mahathir Mohamad today said there will be no cabinet reshuffle during his tenure as Prime Minister.
"No, not during my time," he said in an interview with BFM Radio here today.
He was responding to a question on whether a reshuffle of the current cabinet is necessary.
According to Mahathir, even though the current ministers are all new to the job, they have now got a year's worth of experience as ministers.
"If I take in a new minister I will have the task of trying to get him to adjust to a new kind of job, probably he will not deliver as well. A new minister doesn't mean a better minister," he said.
Commenting further, Mahathir said a cabinet reshuffle does not necessarily solved a problem, instead it might create a new one.
"When you reshuffle a cabinet we will create a lot of problems, it doesn't solve problems (but it) may create many problems, that is why I'm not very keen about solving my problems by changing people. I have changed people before, I stepped down but I was called to come back," he added.
Meanwhile, commenting on the issues revolving controversial preacher Dr Zakir Naik, Mahathir said his Indian counterpart Narendra Modi did not request Malaysia to return Zakir who is wanted by the Indian authorities since 2016 for alleged money laundering and inciting extremism through hate speeches.
The extradition of controversial Islamic preacher was among the subjects discussed during his meeting with Modi on the sidelines of the fifth Eastern Economic Forum in Russia earlier this month.
According to Mahathir, the government is also trying to find a place for the Indian preacher.
"Not many countries want him, India has not insisted (on taking him), when I met Mr Modi (and) he didn't tell me that he wants back this man (Zakir). We are trying to find some place where he can go to, but at the moment, no one wants to accept him," he added.