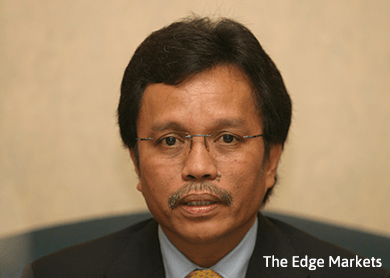 KOTA KINABALU (Sept 20): Short-term stay accommodation is gradually meeting the demand from tourists seeking bigger units and longer stay.
Sabah Chief Minister Datuk Seri Mohd Shafie Apdal said such accommodation could resolve the shortage of hotels in the state which has seen an influx of tourists.
"Short-term lease accommodation is not new. It started out as house-owners renting out their property or spare rooms to guests," he said.
In his speech at the launch of the Bay Suites Condominium here today, Mohd Shafie said the popularity of short-term stay accommodation soared in recent years, mainly due to the Internet simplifying the reservation process.
His speech was read out by Sabah Deputy Chief Minister who is also Local Government and Housing Minister, Datuk Jaujan Sambakong.
Bay Suites Condominium built by Remajaya Sdn Bhd offers commercial seaside units for home ownership, homestays or Airbnb.
Mohd Shafie also said in view of the mushrooming of short-term lease accommodation, it was timely that proper control and regulations are imposed to ensure that the safety and security of tourists are not compromised.
He said Sabah will always be open to contributions and participation from the private sector to meet the demands of the hospitality industry and at the same time, fulfilling environmental challenges to make Sabah a better place to live in.
"I urge the building industry, government agencies and the general public as a whole to be more responsible. We can and we must make a difference," he said.