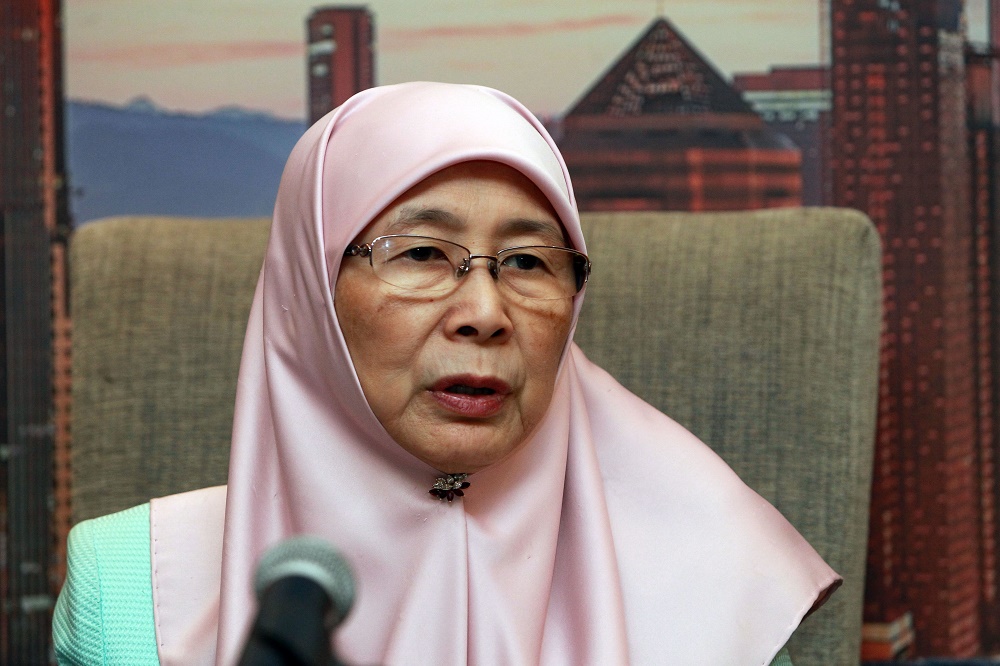 KUALA LUMPUR (Oct 3): The issue on the handover of premiership should not be brought up again as it had already been decided before the 14th general election (GE14) last year, said Deputy Prime Minister Datuk Seri Dr Wan Azizah Wan Ismail.
"The issue should not arise, because we had a prior agreement before we went to the 14th general election (GE14), we mentioned the prime minister and the next prime minister - that was what was promised," she told reporters after opening the MySTEMI Foundation here today.
She was commenting on the remarks by former PKR deputy president Syed Husin Ali who demanded that Tun Dr Mahathir Mohamad's transfer of power should be carried out immediately.
Asked whether the transition of power issue would be discussed at the next PH Presidential Council meeting, Wan Azizah said "I think it is agreed upon ... what is there to discuss".
Wan Azizah, who is also PH President, said there were other issues that needed to be given attention by the PH government.
"We have other issues ... issues of heart disease for example, issues that need to be fixed in our country," she said.
Meanwhile, commenting on cases of foreign men who were willing to marry older women so that they could stay on and operate their business in Sabah, Wan Azizah said the authorities would look into such cases.
"We will look into these cases. Subject to the conditions of the pass and permit held by the foreigner. If they violate any of the Immigration Department conditions, action will be taken against them," she said.
Sabah Immigration Department director Datuk Musa Sulaiman said that Pakistani nationals who came to Sabah were willing to marry older women, some of whom were grandmothers, simply to obtain the social visit pass for foreign spouses so that they could remain in the country for a longer time and carry out their business.