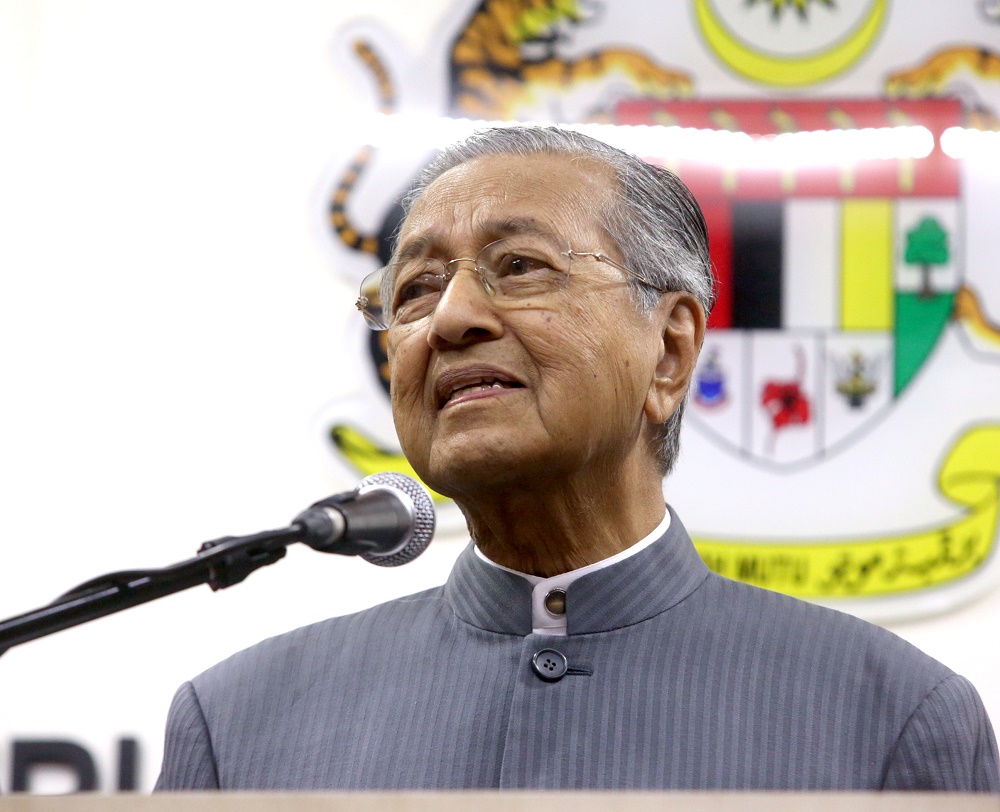 PONTIAN (Nov 14): Prime Minister Tun Dr Mahathir Mohamad said today the people should not allow themselves to be fooled into thinking that he is still the leader of the opposition Barisan Nasional.
He said that BN was trying to portray that impression to confuse the people in the ongoing Tanjung Piai parliamentary by-election campaign.
"One such lie is a picture of me as the prime minister clad in blue attire and that I am Umno president and BN chairman.
"I am no more the Umno president and BN chairman. I am the prime minister of the PH government. There are some who still remember me as Umno president, I am (now) the PH chairman and I was chosen to be the prime minister," he said in his speech at a breakfast event with non-governmental organisations in Pekan Nanas here.
There are claims that there were still some residents in Tanjung Piai, especially those from the outskirts, who were still under the impression that Mahathir was leading BN and Umno.
His presence in Pontian was to clarify that misperception and to also urge them to throw their support behind PH candidate Karmaine Sardini, 66. Polling in the by-election takes place this Saturday.