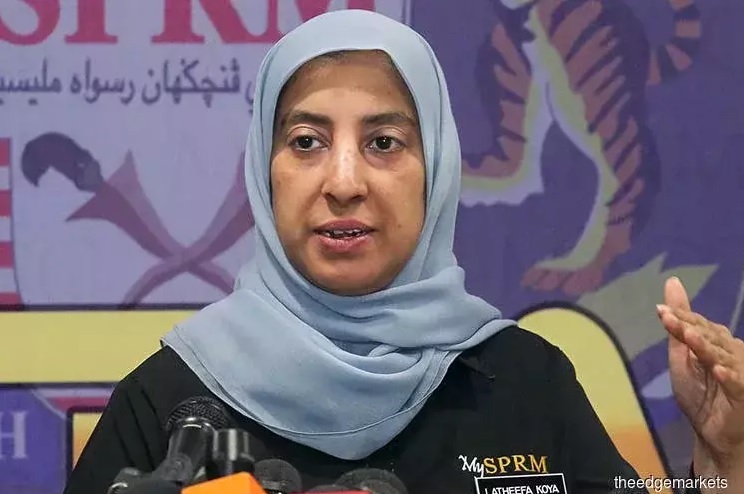 KUALA LUMPUR (Nov 15): The Malaysia Anti-Corruption Academy (MACA) has received encouraging requests from the private sector to participate in the Certified Integrity Officers (CeIO) training programme.
Without divulging further details on the number of requests, Malaysian Anti-Corruption Commission (MACC) Chief Commissioner Latheefa Koya (pictured) said the CeIO programme was among the initiatives of MACC in combating the problems of corruption in the country.
"The CeIO programme is in line with Section 17A of the MACC Act 2009, namely, every corporate company should put in place measures to prevent corruption and reinforce their anti-corruption plan," she told a press conference after the eighth convocation of the CeIO programme at the Kuala Lumpur City Hall Training Institute here, yesterday.
She said the CeIO programme involved training for officers from the private and public sectors and implemented over a four-week period.
She said the officers would play an important role as agents of change and prevention of corruption in their organisations.
At the event, 182 participants from the public and private sectors were successfully accredited as integrity officers. Also present was Public Service Department director-general Datuk Mohd Khairul Adib Abd Rahman.