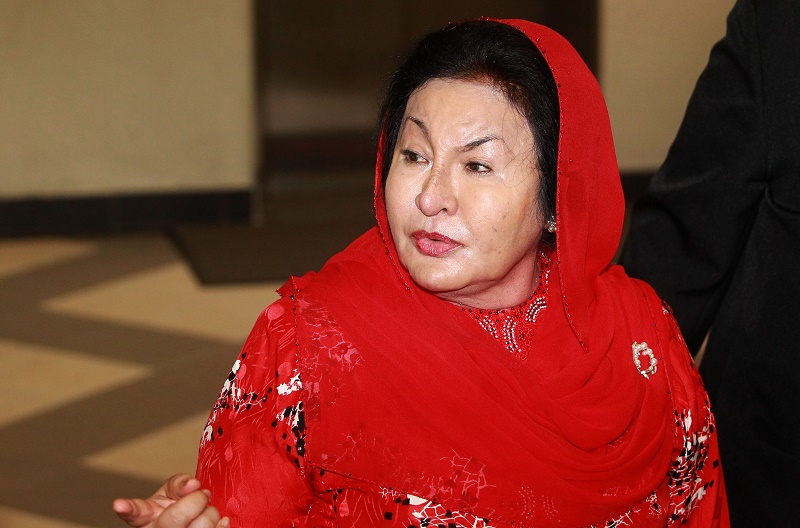 KUALA LUMPUR (Nov 15): The High Court has fixed Jan 31 next year to hear former premier Datuk Seri Najib Abdul Razak and his wife Datin Seri Rosmah Mansor's discovery application on a forfeiture suit against them by the police and government.
The date was fixed by Justice Mohamed Zaini Mazlan, as the case had been called up before him as with 16 other forfeiture cases.
Earlier, Najib's lawyer Muhammad Farhan Shafee, who appeared with Syahirah Hanifiah, informed the court that his instructions were to proceed with the application.
Rosmah's lawyers, Iskandar Shah and Asmadi Hussin, also informed the judge that they received similar instructions.
The prosecution is led by Deputy Public Prosecutor Fatnin Yusof.
Following that, Justice Zaini directed Najib and Rosmah's lawyers to file their application by Nov 28, and submit their submissions to court on Dec 12 and a reply to the submission on Dec 31 before the application is heard on Jan 31.
Lawyer Muhammad Al Muazzim Azmi Amin, who appeared for Malayan Banking Bhd (Maybank), informed the court that it is dropping its claim against former Goldman Sachs banker Roger Ng Chong Hwa and his wife Lim Hwee Bin (RM666,498.52), Jho Low's known associate Kee Kok Thiam (RM1.29 million) and Rembulan Kembara Sdn Bhd, whose registered shareholder is Jho Low's father Tan Sri Larry Low (RM35,510.46).
It was reported on Aug 30 that the bank wanted to claim a total of RM1.99 million from the four as the government had filed forfeiture action against them. The bank is seeking the amount following alleged loans taken by the four of them and wanted to stake its claim.
The police claimed Kee had left the country while the whereabouts of Larry along with his wife and Jho Low's mother, Goh Gaik Ewe, is also unknown.
The government had filed civil forfeiture action against Najib, Rosmah, Ng, Kee, Rembulan, Goh along with Najib's stepson Riza Shariz Aziz, Najib and Rosmah's children, Nooryana Najwa Najib and Nor Ashman Razak Najib, and nine others to seize what it claims were ill gotten gain.
They were named in the civil forfeiture suit, where the government is seeking to recover 263 pieces of branded handbags, 14 pieces of branded watches, 27 pairs of branded shoes, cash in various denominations including some RM725,000, 26 Nissan Urvan vehicles, one Nissan X-Trail, monies held in some 29 current or fixed deposit accounts, and a property in Tanjung Bungah, Penang, registered to Goh.