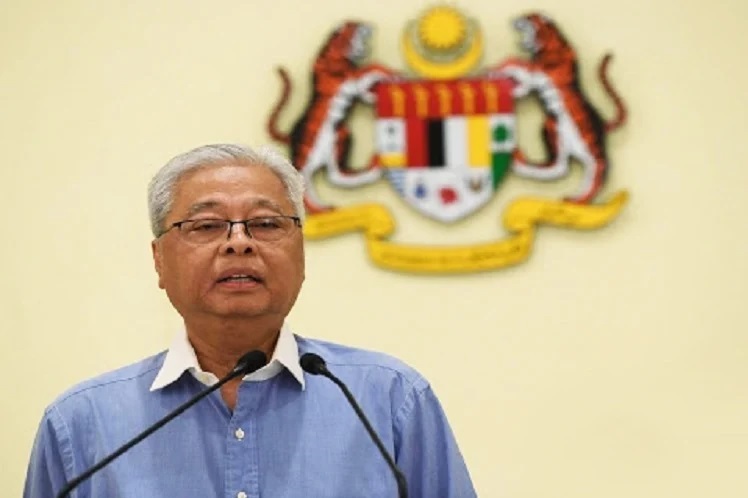 PUTRAJAYA (June 22): Cinema and theatre operations as well as indoor live events will be allowed from July 1, said Senior Minister (Security Cluster) Datuk Seri Ismail Sabri Yaakob (pictured).
Ismail said these activities have to be carried out in halls according to the strict standard operating procedure (SOP) set by the authorities.
"However, attendance is limited to 250 people per show, subject to the hall capacity.
"The SOP especially on social distancing must be observed at all times," he said a press conference on the Recovery Movement Control Order (RMCO) here today.
The government has also decided to allow recreational swimming in public swimming pools, pools of hotels, condominiums and gated communities, and private swimming pools.
Today's meeting also decided to allow the holding of meetings, conferences, seminars, courses or training, also beginning July 1, he added.
Ismail Sabri said swimming pool operators are required to station life guards and supervisors at the venue to ensure the safety of users and to manage the use of the pools.
The number of people allowed in the pool at any one time should be based on its size and capacity, he added.
"Children are allowed to use the children's pool but they are not encouraged to do so.
"These swimming pools should register the notification of opening with MITI at the website NOTIFICATION.MITI.GOV.MY and the local authorities for the purpose of compliance with SOP and monitoring by KBS (Youth and Sports Ministry)," he said.
Ismail Sabri said apart from recreational swimming, water-based tourism activities in the river, sea and lake are also allowed, subject to the observance of SOP.
"However, water theme parks are not allowed to operate yet," he said.
On meetings and conferences, he said attendance is also capped at a maximum of 250 people per session.
He said this permission is given to all organisations registered with the Registrar of Societies (RoS), Sports Commissioner Office of Malaysia and Registrar of Youth Office (ROY) to conduct meetings.
"It covers all types of meetings, including general meetings for companies registered with the Companies Commission of Malaysia (SSM).
"Cooperatives registered with the Cooperatives Commission of Malaysia (SKM), associations registered under the Farmers' Organisation Authority (LPP) and Parent-Teacher Associations (PTAs) are allowed to hold meetings, including general meetings," he said.
Stay safe. Keep updated on the latest news at www.EdgeProp.my
Click here for more property stories.
Click here to see residential properties for sale in Selangor.