"The priority for us in the next decade is to harness technological developments such as artificial intelligence, internet of things, big data, and 5G to maximise value in environments built for growth that progresses people, enterprise, and innovation while minimising the challenges such as housing affordability, congestion, and property maintenance."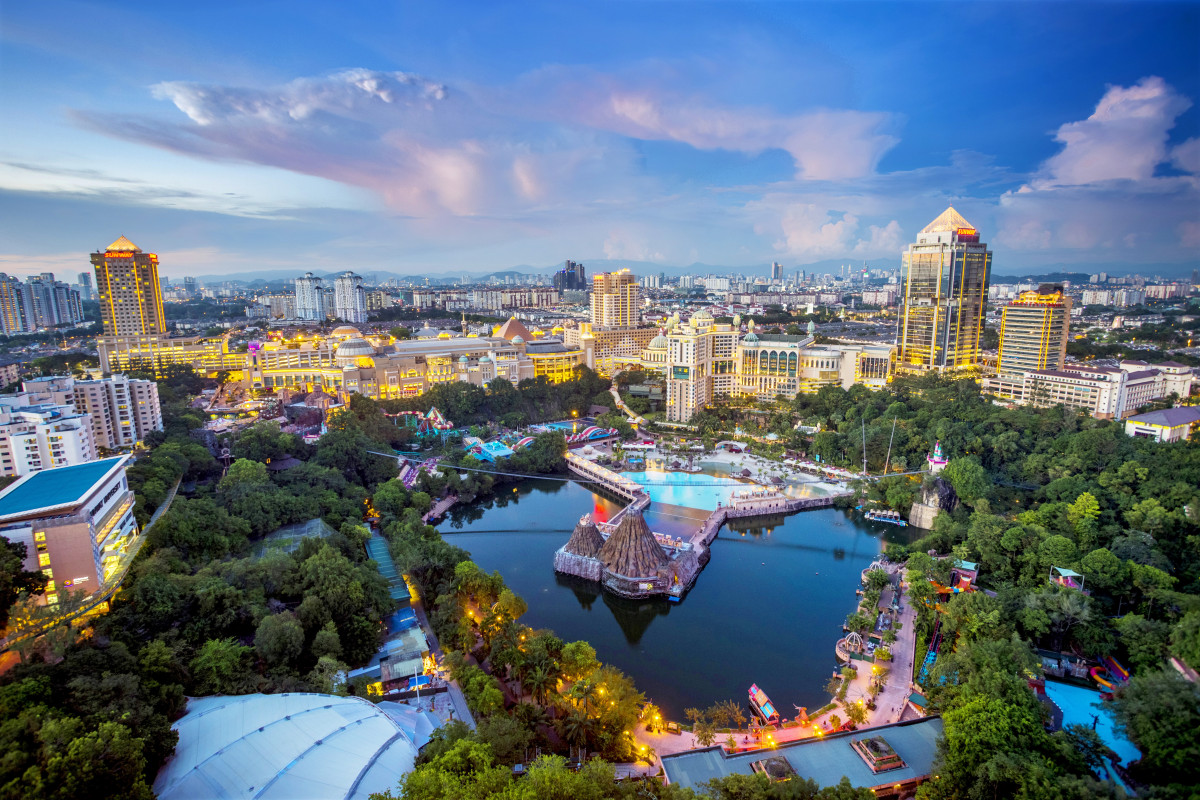 Master Community Developer Sunway Property has long-adopted a unique business strategy based on its diverse strengths and capabilities.
The build-own-operate (B-O-O) ethos has been steadily upheld to be in line with the property developer's goal to drive Malaysia and even the world towards progress with no one left behind.
As one of the top property developers in Malaysia and a part of the Sunway Group, Sunway Property has six key competencies:
1. Land bank acquisition,
2. Master planning and design,
3. Construction and supply chain management,
4. Marketing and sales,
5. Property investment and business operators,
6. Real estate investment trust (REIT) and REIT management.
All these key competencies allowSunway Property to execute its B-O-O model successfully.
Under this model, it retains a 30% to 50% stake in the assets in its various townships in Malaysia. This offers sustainability as it can continuously recycle capital and manage the integrated townships to deliver growth for the community.
The B-O-O model was first adopted at the developer's flagship 800-acre integrated Sunway City Kuala Lumpur, Malaysia's first Green Township. It is made up of seven components that are all built, owned and operated by the Sunway Group — university (education), medical centre (health care), shopping mall (retail), hotels (hospitality), multi-park attractions (leisure), offices and residences.
This award-winning development is served by Malaysia's first elevated Bus Rapid Transit (BRT) also built and operated by Sunway.
Next was the 1,350-acre Sunway City Ipoh development in the state of Perak which is set against a backdrop of lush greenery and imposing limestone hills.
The township also comprises hospitality, retail, leisure and education business components. The development of the township based on the B-O-O model has improved the infrastructure in the area, created employment opportunities and supported tourism growth in Ipoh.
Over in Penang, Sunway has developed commercial shops, a hotel and a mall in Seberang Jaya. A new full-fledged Sunway Medical Centre Seberang Jaya is currently under construction as well as an expansion of the 1 million sq ft Sunway Carnival Mall.
In Bukit Mertajam on the mainland of Penang is a master-planned Sunway Wellesley development comprising Wellesley Uptown as a commercial hub. Residences and more future developments are in the pipeline. On the island, there is the upcoming Sunway Valley City, a 25-acre integrated development in Paya Terubong with proposed components of commercial retail shops, serviced apartments, offices, a hotel, a rehabilitation hospital, a shopping mall and an education institution.
Meanwhile, Sunway Iskandar is Sunway's largest township in Malaysia. Spanning across 1,800 acres of land with a GDV of RM30 billion, the township is located strategically with seamless connectivity to Singapore and Johor. Balanced between city and nature, over forty percent (40%) is designated as green space, making it a truly Nature's Capital City. No matter where you are in Sunway Iskandar, you will always be connected to nature via water bodies, eco-parks and green corridors.
Sunway Iskandar is crafted into six beautiful precincts (The Lakeview, The Parkview, The Riverside, The Capital,
The Marketplace and The Seafront), the township aims to be the next Sunway
City. Each precinct is designed to reflect
a self-sustaining integrated city with
convenient amenities.
The first phase which was developed in the township is the Lakeview precinct featuring the Sunway International School, Sunway Citrine Hub, Sunway Citrine Lakehomes, Emerald Lake Garden, Events Gallery and a Nursery. The commercial and residential developments were designed to capture the timeless beauty of nature such as the 20-acre Emerald Lake Garden, a doorstep away to The Seafront precinct and close to 7km Pendas River within a well-thought infrastructure.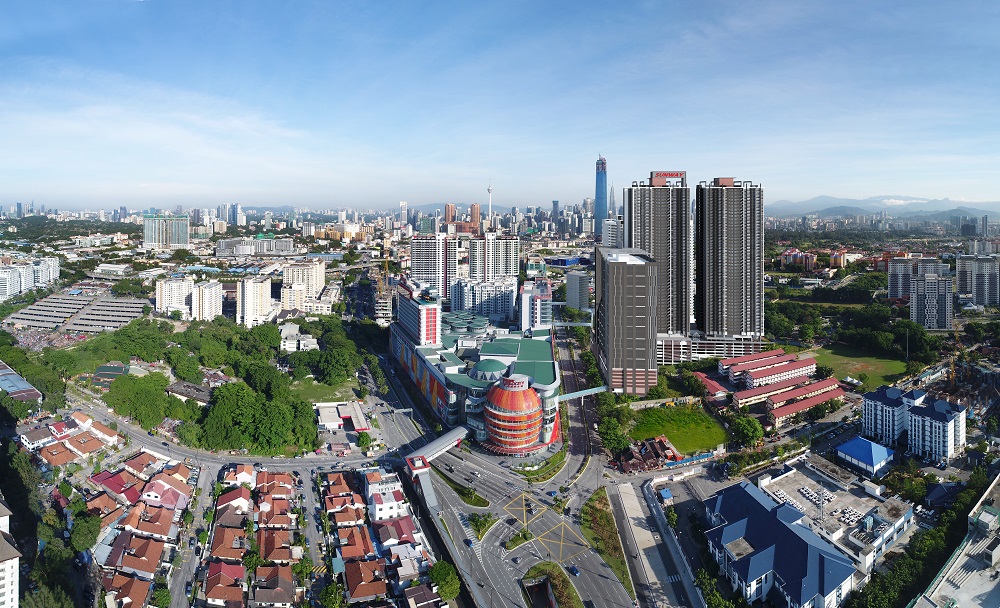 Sunway Velocity
Sunway Property is also currently developing Sunway Velocity and Sunway Velocity TWO, located only 3.8 km from Kuala Lumpur city centre.
Not only are the two projects easily accessible through major roads and highways such as Jalan Tun Razak, the NPE, MEX and KL-Seremban Highway,
they are transit-oriented developments as they are connected to three MRT (mass rapid transit) stations (Cochrane, Maluri and the upcoming Chan Sow Lin station) and two LRT (light rail transit) stations (Taman Maluri and Chan Sow Lin).
The 23-acre Sunway Velocity is an integrated development comprising residential, commercial, health care, education and retail components with sprawling public spaces. Sunway Velocity is the only integrated development of its kind within the area and will transform the KL South skyline.
Comprising 1,009 residential units, all the units at Sunway Velocity have been fully sold.
Among the key components of Sunway Velocity is the 1.4 million-sq ft Sunway Velocity Mall which is 99% occupied with key tenants such as AEON MaxValu Prime, TGV, Parkson, Uniqlo and many more. The mall opened in December 2016 and attracts over 1.1 million visitors a month which increases up to 1.3 million visitors during festive periods.
Meanwhile, the 355,500 sq ft Sunway Medical Centre here has been operating since Sept 2019 with 240 beds, 77 out-patient specialists clinics, six operation theatres, five delivery suites and nursing facilities. At the same time, Sunway College has also launched its new campus here offering both full-time and part-time modes of study. Courses that are offered include Certified Accounting Technician (CAT), Certificate in Finance, Accounting and Business (CFAB), Professional Papers of
ACCA as part time courses, Diploma in Accounting, and Diploma in Finance. The new campus has a 3,500 student capacity.
Sunway Velocity also features the V Boulevard and V Park. V Boulevard is a pedestrian-friendly, vehicle-free deck at Level 1 connecting all components of Sunway Velocity. Not only is it lined with a great selection of al fresco dining and retail shops, it is surrounded by lush greenery.
In addition to V Boulevard, there are link bridges that connect the development to all five MRT & LRT stations. These link bridges are all installed with CCTVs and stationed with auxiliary police personnel.
Serving as the green lung of Sunway Velocity is the two-acre V Park, a central park covered with manicured landscaping, water features, a jogging track and sitting area equipped with various park facilities to promote a healthy lifestyle.
Following the success of Sunway Velocity, Sunway Velocity TWO elevates city living to a whole new vibrant level.
This development comprises three phases on 8.5 acres with a total GDV of RM2 billion and is directly connected to the comprehensive amenities in Sunway Velocity, including the mall and medical centre.
The development will consist of four residential towers and two commercial |towers. Two residential towers were launched in 2018 and 2019 with a 100% take up rate, while the residential tower
in phase 2 (467 units) with a GDV of RM384 million is set to launch this year.
The residences at Sunway Velocity TWO have dual-key option units that give owners the option of renting out part of the unit or for their own multi-generational living. Residents get to enjoy modern and comprehensive facilities such as an infinity pool, a co-working space, rooftop terrace and many more.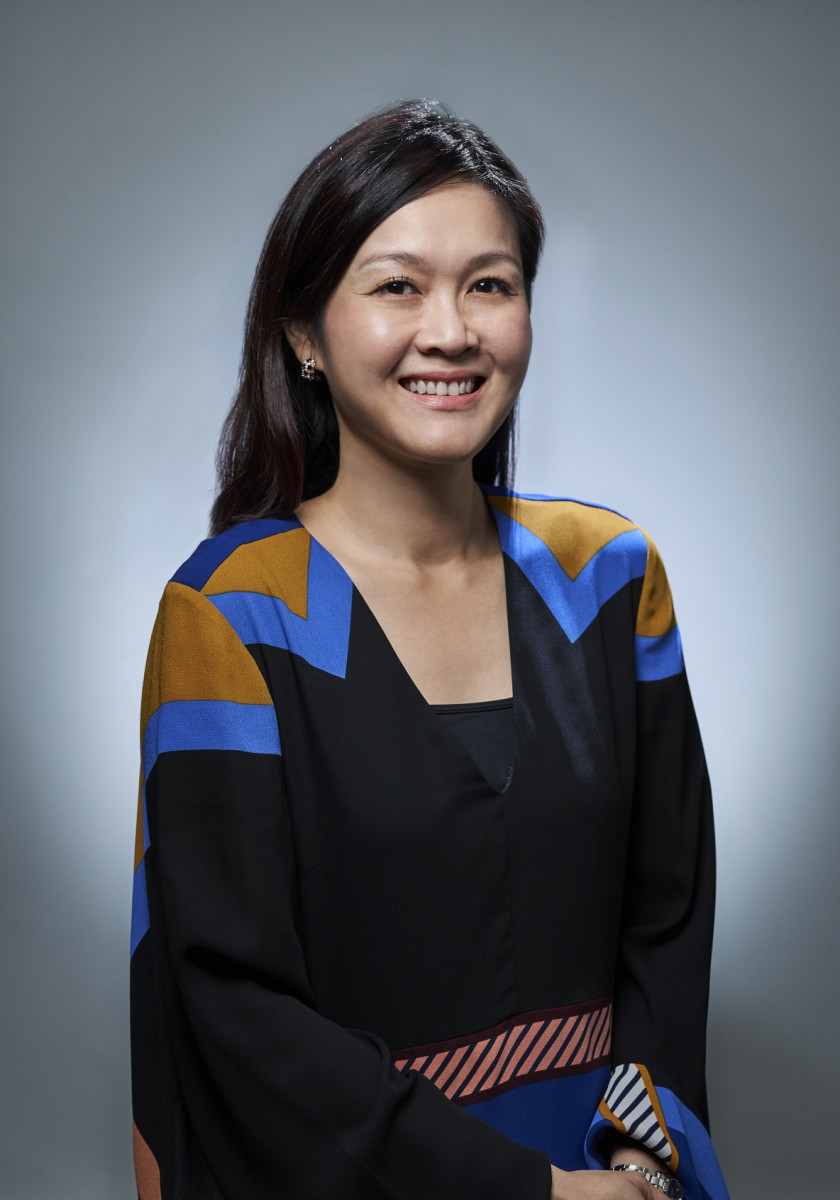 Building standards
Not only is Sunway building homes and enriching lives, it is also working to develop its own Sunway Sustainable Building Standard by 2020 as a best practices guide for building, owning and operating buildings in a sustainable and energy-efficient manner. This will serve to help its team in meeting sustainability-related goals, standards and commitments.
"We are at the convergence point of five major trends — rapid urbanisation, technological advancements, demographic shifts, climate change and economic power shifts. These trends represent an exciting opportunity for city-makers like us who can build, own and operate entire cities and have businesses such as education and healthcare because we can put that all together to engineer the right urban solutions for better cities," says Sunway Bhd property division managing director Sarena Cheah.
"The priority for us in the next decade is to harness technological developments such as artificial intelligence, internet of things, big data, and 5G to maximise value in environments built for growth that progresses people, enterprise, and innovation while minimising the challenges such as housing affordability, congestion, and property maintenance," she adds.

Read more about Sunway Property in EdgeProp Malaysia's "Destination: Malaysia" e-Pub
Stay safe. Keep updated on the latest news at www.EdgeProp.my
Interested in this project?
Drop your details if you'd like a sales consultant to contact you.
In this Series
Learn how banks are transforming

Video: Innovation at work

Video: The new digital bank

Video: The new digital bank

Video: The new digital bank
Video: Innovation at work