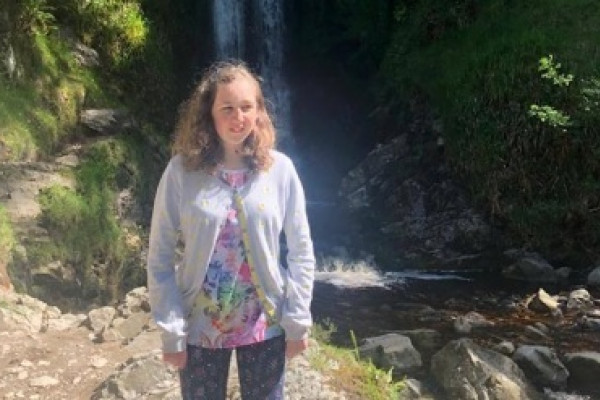 SEREMBAN (Aug 13): Preparations for the inquest proceedings to investigate the cause of death of Irish-French youth Nora Anne Quoirin (pictured) began today with Coroner Maimoonah Aid visiting The Dusun Resort in Pantai here, the location where the victim stayed with her family here last year.
Coroner Maimoonah arrived at the location at about 9.15am together with other interested parties in the case which had been widely covered by the media.
They were accompanied by inquest coordinating officer Muhamad Iskandar Ahmad and lawyers for the family and the resort, as well as Negeri Sembilan Deputy Police Chief SAC Che Zakaria Othman.
On July 10, Coroner Maimoonah set the inquest proceedings to be held for two weeks from Aug 24 to Sept 4 in the Seremban Coroner's Court, with 64 witnesses to be called in to give their testimonies.
She also set today as the date for the visit to the site at the holiday resort in Pantai here, where Nora Anne's body was found after she was reported missing on Aug 4, 2019, one day after she and her family arrived in Malaysia for a two-week holiday.
Coroner Maimoonah's visit drew media attention with about 20 local and foreign reporters at the location since 8am.
Nilai District Police Chief Supt Mohd Nor Marzukee Besar, who will be the first witness in the proceedings aimed at determining the cause of Nora Anne's death, was also seen at the location.
Meanwhile, Che Zakaria told reporters that Coroner Maimoonah's three-hour visit was to get a detailed and clearer picture of the incident, in preparation for the inquest which will be conducted next week.
"The coroner took the opportunity to visit locations such as The Shorea House and the site where the body was found, as well as the surrounding areas," he said.
Nora Anne's body was found on Aug 13 last year near a stream in a ravine about 2.5km from the resort following a large-scale search. Today is one year since the incident.
Initial post-mortem reports stated that the death of Nora Anne, a special needs person, did not have any criminal elements and the teenager was confirmed dead due to gastrointestinal bleeding, resulting from prolonged stress and hunger.
EdgeProp Malaysia Virtual Property Expo 2020 (VPEX 2020) is happening now! Find out more exclusive projects and exciting deals here
Stay safe. Keep updated on the latest news at www.EdgeProp.my