Kg Baru Subang is a vibrant industrial hot spot in the Klang Valley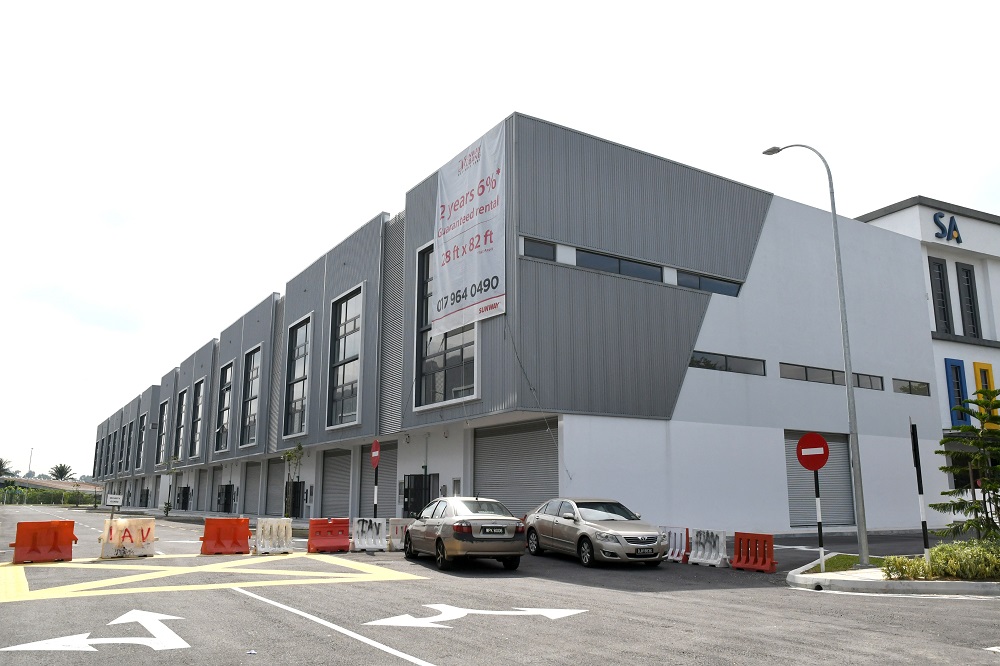 For seafood lovers, Kampung Baru Subang (Kg Baru Subang) is a place with plenty of hidden gems that are worth discovering. However, other than the seafood restaurants that seem to be thriving in this most unlikely of places, the area located at the left flank of Subang in Selangor is also a vibrant industrial hot spot in the Klang Valley.
Jubilee Realty principal May Leong says Kg Baru Subang, located just a stone's throw away from Subang International Airport, is a popular address for businesses involved in the logistics and manufacturing sectors.
"It is well-connected to many established residential and business hubs in the Klang Valley, such as Kota Damansara, Ara Damansara, Klang and Subang via multiple highways," she tells EdgeProp.my, adding that Kg Baru Subang's proximity to the commercial and residential areas also ensures consistent supply of labour to the industrial hub.
Moreover, Kg Baru Subang enjoys easy accessibility via Guthrie Corridor Expressway, North-South Expressway and the upcoming DASH Highway which will connect to several other expressways such as the New Klang Valley Expressway (NKVE), Damansara-Puchong Expressway (LDP) and Penchala Link.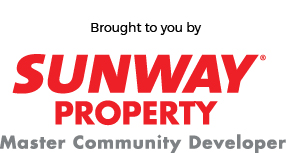 Leong adds that another reason business owners are attracted to Kg Baru Subang is the range of choices of industrial properties there, offering various sizes and facilities that cater to different needs.
The options include detached industrial lots of one acre and above as well as modern industrial parks that offer multi-storey terraced or semidee factories with land sizes ranging from 2,000 sq ft to 6,000 sq ft.
Knight Frank Malaysia executive director of capital markets Allan Sim observes that many of the industrial properties in Kg Baru Subang are actually utilised by owner-occupiers who are local manufacturers and suppliers. To name a few, they are New Age Aluminium Industries, Kin Sang Food Industries, Ban Seng Plastics and Elta Fans Malaysia.
Hence, as the majority of the properties are used by the landlords themselves, rents in the area are still relatively low compared to other industrial areas, considering its strategic location and proximity to an airport.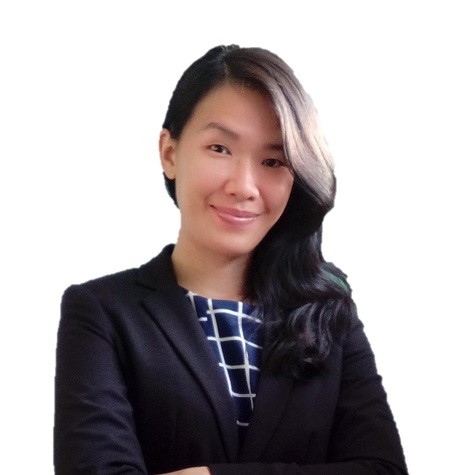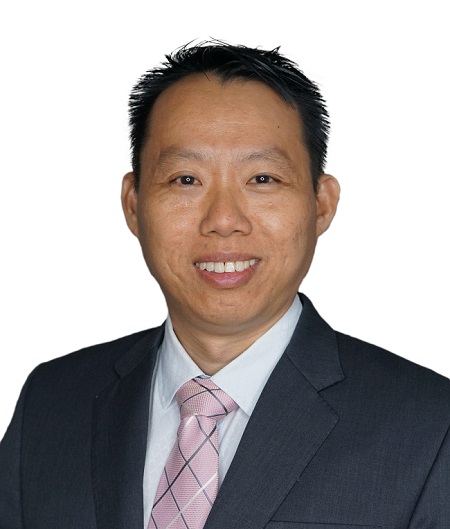 This also explains the rather unorganised layout of the Kg Baru Subang industrial area, where there are multi-storey buildings being used as offices, small manufacturing plants and warehouses, while some vacant spaces are being used for parking heavy vehicles. However, looks are deceiving as the there is no denying the vibrancy of the place.
Modern industrial units
Kg Baru Subang has attracted well-established developers to cater to the demand for industrial properties here. For instance, Sunway Property is offering industrial units in Kg Baru Subang for business owners who are looking for office, manufacturing or warehouse spaces close to Subang Airport.
Hidden in Jalan TUDM, the Sunway Subang Business Park development spans 6.5 acres of leasehold land. It comprises 45 units of 2½-storey modern terraced factories with built-ups starting from 5,813 sq ft (or measuring 28 ft by 82 ft). It is also strategically located in the heart of Subang and well connected to NKVE, Guthrie Corridor Expressway, Shah Alam Expressway, Federal highway and New Pantai Expressway.
They are designed for light industries and manufacturers as well as upgraders that require spaces that allow for commercial usage such as showrooms, warehouses and trading.
The modern industrial development comes with 24-hour guards and is equipped with perimeter fencing and CCTV surveillance to prevent unauthorised entries and ensure safety and security of the premises.
Competitive rental
Sim from Knight Frank notes that Kg Baru Subang industrial properties have been seeing stable occupancy rates and hence there are limited industrial premises available for rent within the area.
"The rental rates in the area have kept at about RM1.00 to RM1.30 psf for the past few years, which is still relatively competitive and affordable compared to other industrial areas such as Bukit Jelutong and Hicom-Glenmarie that are commanding higher rental rates," he says.
According to Knight Frank's Sim, transacted selling prices of industrial properties in Kg Baru Subang vary depending on the land size and condition of the property.
The transacted land prices around the area have ranged from RM50 to RM100 psf depending on the road frontage as well as the land tenure which could be 60 years or 99 years lease.
According to Knight Frank's data, an industrial property in Jalan Batu 3 which has a land area of 182,512 sq ft and 31 years of unexpired lease term was sold for RM11.86 million or RM65 psf in May 2018.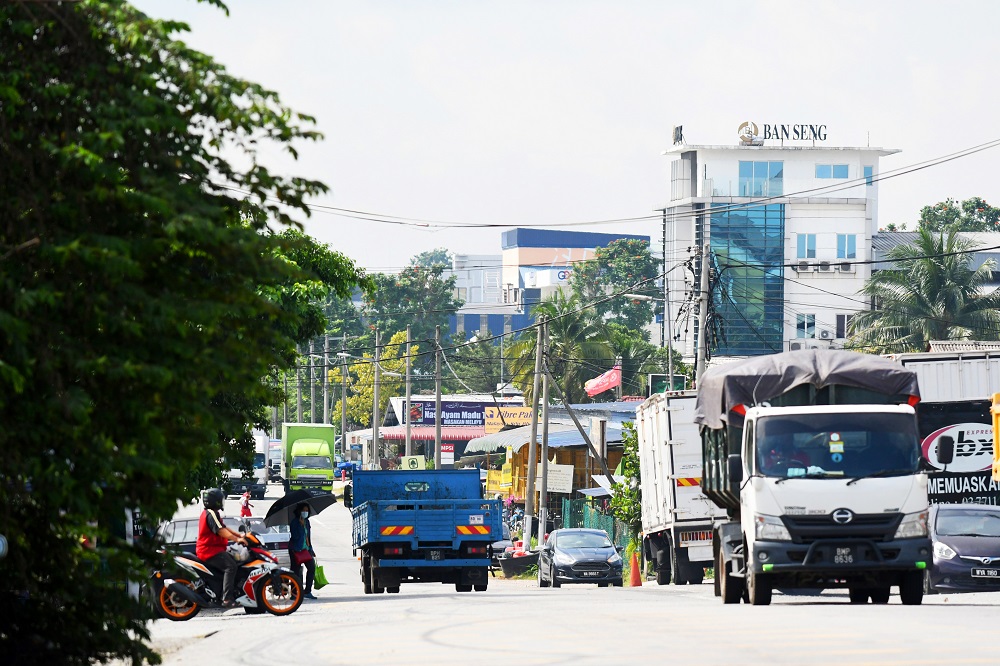 However, in November 2018, an industrial property in Jalan Kg Baru Subang with a land area of 70,912 sq ft and an unexpired lease term of 36 years was sold at a price tag of RM7.09 million or RM100 psf.
No transaction was recorded in 2019 and 2020. EdgeProp.my has five industrial property sale listings with an average asking price at RM285 psf (based on land area) and 14 rental listings with asking rental averaging RM0.65 psf (based on land area) as of end-July.
Future growth potentials
Knight Frank's Sim notes that there will be future growth potential in the area due to the spillover of industrial activities from areas such as Bukit Jelutong Industrial Park and Hicom-Glenmarie Industrial Park.
The regeneration initiative for the Subang Airport into a business aviation hub and host to aero-manufacturing activities will also support the industrial areas within the vicinity.
Meanwhile, Leong says Kwasa Damansara development is expected to be the future catalyst for the industrial areas in Sg Buloh to Subang, as it could generate new vibrancy as well as enhance the connectivity between business hubs in the Klang Valley.

The 2,330-acre Kwasa Damansara is a new township located in the Subang area. The master developer — Kwasa Land, envisioned to turn the land into a mixed development including transit-oriented project, residential, commercial, education and recreational components.
For investment purposes, Leong opines that the comparatively lower price of industrial properties in Kg Baru Subang area has opened up a good opportunity for those who are interested in industrial property investment.
This story first appeared in the EdgeProp.my e-Pub on Aug 14, 2020. You can access back issues here.
EdgeProp Malaysia Virtual Property Expo 2020 (VPEX 2020) is happening now! Find out more exclusive projects and exciting deals here
Stay safe. Keep updated on the latest news at www.EdgeProp.my
Interested in this project?
Drop your details if you'd like a sales consultant to contact you.
In this Series
Learn how banks are transforming

Video: Innovation at work

Video: The new digital bank

Video: The new digital bank

Video: The new digital bank
Video: Innovation at work