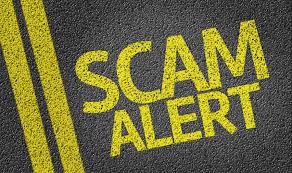 KEPALA BATAS (Sept 30): A bank clerk loses RM65,700 after being cheated by a parcel scam syndicate which claimed that she had received a package containing valuable items and money in an incident, here, recently.
Seberang Perai Utara (SPU) district police chief, ACP Noorzainy Mohd Noor said the 46-year-old woman became acquainted with a man, purportedly from London, through Facebook since August 18, exchanged telephone numbers and continued their communications via WhatsApp.
"The woman said the man had told her that he had sent presents in a parcel to her recently. She was then contacted by a woman claiming to be a staff at a delivery company who said the parcel was illegal.
"This was because it contained various currencies and jewellery. So, she must pay a certain amount of money to obtain the parcel as, otherwise, it would be a crime,'' he said in a statement today.
He said the victim bought the story and performed nine transactions involving RM65,700 from Sept 24 until yesterday into two accounts given by the woman.
Noorzainy said the woman lodged a police report yesterday, after a friend she had confided in over the parcel, told her that she had been duped.
In another development, he said a housewife and a retiree lost a total RM7,000, in separate incidents, after they were cheated in a Macau syndicate scam and a share investment scheme, here, recently.
In the Macau Scam, he said, a syndicate told a housewife that it had erroneously registered her telephone number for online banking purposes and sent her a TAC number.
"The victim, who took the bait, gave her TAC number and found money (RM3,000) in her account missing while another victim lost RM4,000 in a share investment promising a prompt lucrative return,'' he said.
Further investigations were still being carried out and the three cases were being investigated under Section 420 of the Penal Code, he added.
Get the latest news @ www.EdgeProp.my