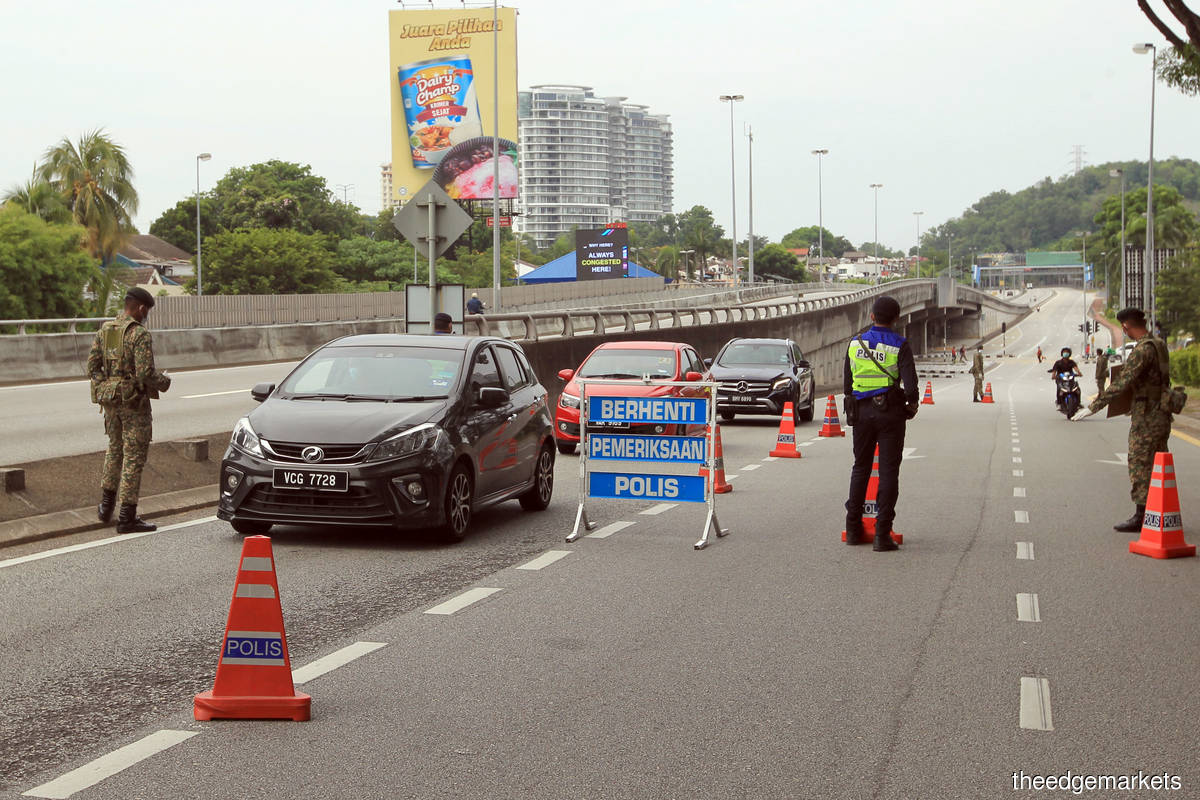 KUALA LUMPUR (Oct 27): Many people, who still come up with various excuses, have been ordered to turn back at roadblocks set up at Conditional Movement Control Order (CMCO) and Enhanced Movement Control Order (EMCO) areas, said Senior Minister (Security) Datuk Seri Ismail Sabri Yaakob.
He said that to prevent this from recurring, prior permission must be obtained from police stations should there be a necessity to move from one place to another, for crossing states placed under CMCO or to leave EMCO localities and areas.
"For example, to cross from from Kuala Lumpur, which is under CMCO, to Pahang. If there is no letter of permission, surely it will not be allowed and will be ordered to turn back," he said at a press conference on the latest development of the Recovery MCO at Wisma Pertahanan here today.
Ismail Sabri said that as of yesterday, a total of 297 roadblocks were set up nationwide, with 310 vehicles ordered to turn back. They involved 201 vehicles in Sabah, 64 in Johor and 45 in Kuala Lumpur.
He also said that 612 individuals were detained yesterday, a slight drop from the 688 arrested the day before, for breaching the Movement Control Order (MCO). Of the 612, a total of 604 individuals were compounded and eight remanded.
"Among the offences committed were for not observing physical distancing (145), not wearing face mask (156), not providing facilities for recording details of customers (134) and others (91)," he said.
Under Ops Benteng, he said 56 illegal immigrants were arrested and three land vehicles were seized yesterday.
Ismail Sabri also said that 55,548 Malaysians returned to the country from abroad via international entry points since July 24 until yesterday and placed in 66 hotels and 17 other premises, including public training institutes (ILA) and private educational institutions.
"Of the total, 9,122 are undergoing compulsory quarantine, 381 have been sent to hospital for treatment while 46,045 have been discharged and allowed to go home," he said.
Get the latest news @ www.EdgeProp.my