"By setting up operations here, tech companies can leverage and maximise on the offerings of the city as a test bed for their innovations before embarking on commercialisation,"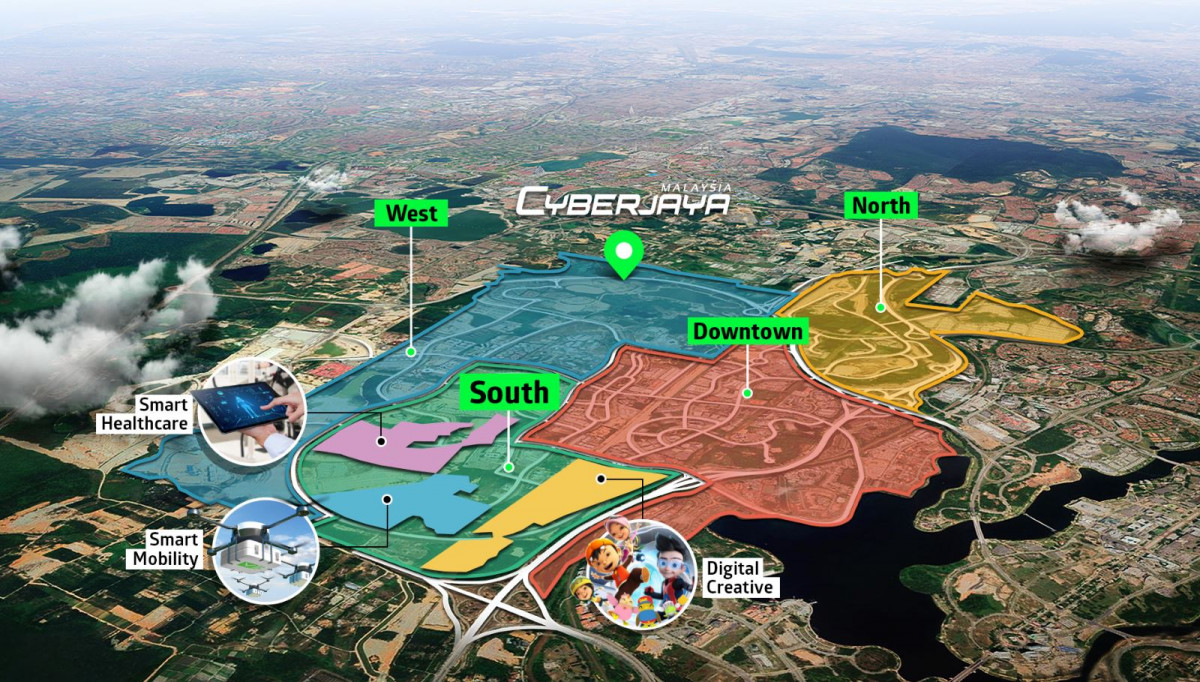 Cyberview Sdn Bhd, the landowner and master developer of Cyberjaya, currently owns 636 acres of vacant lands in the township with huge potential yet to be released.
Cyberjaya's development started off in 1996 with approximately 7,000 acres of largely undeveloped land. Being the first cyber city in Malaysia, the on-going development for the past two decades has transformed Cyberjaya into one of Malaysia's established smart cities.
The development pace does not stop here, as it is poised to become a vibrant global technology hub.
Cyberjaya is the only township in Malaysia that has enterprise land, a classification enabling developments to be built at lower costs. Currently, 1,190 acres of land in the town are categorised as enterprise land, of which 46% are developed.
"The option of enterprise land is only available in Cyberjaya. Lower costs will lead to relatively lower rental rates for future tenants or operators in that development. This provides opportunities for developers, especially for smaller ones, to get themselves established before moving to bigger spaces," said Cyberview head of business, city and communications division Roni Shah Mustapha.
He added that this special land option enables Cyberjaya to offer a wide selection of office spaces at affordable rates, as compared to locations such as KLCC, Bangsar or Damansara. Affordability is an important factor, especially during challenging times when many businesses are scaling down.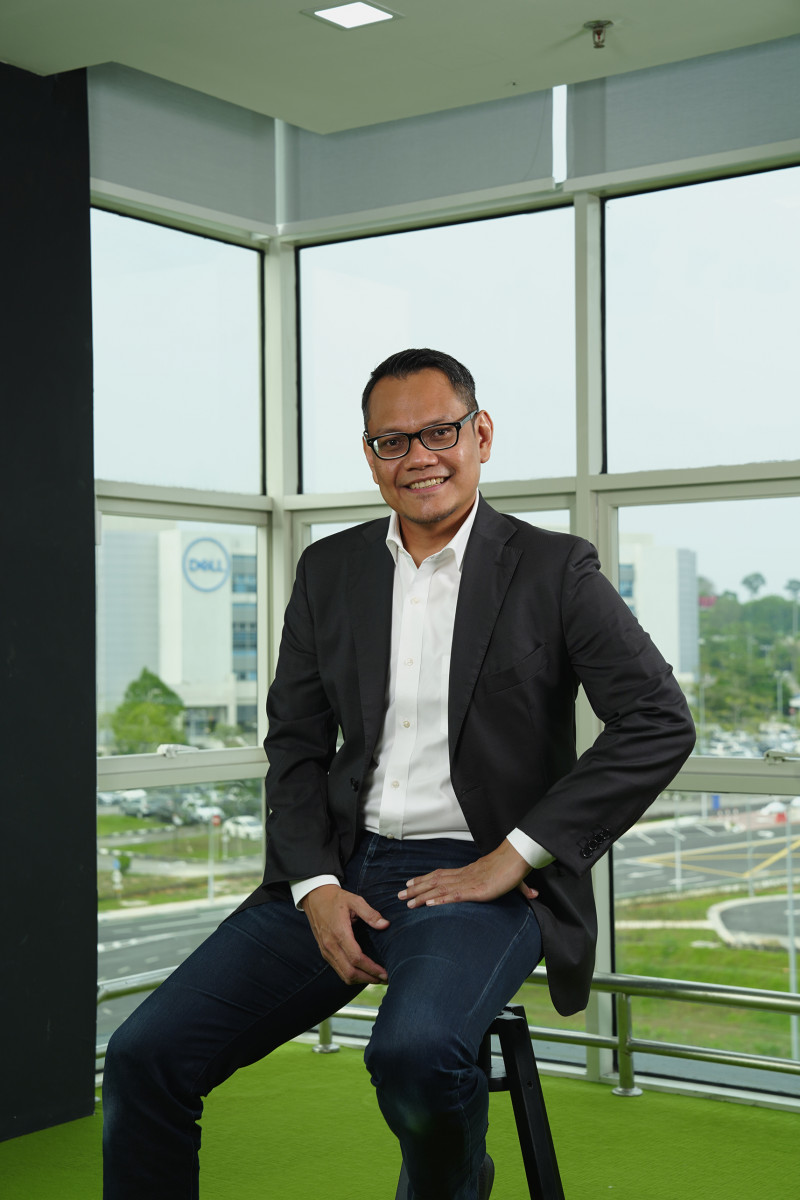 Global tech hub in the making
In its vision to become a global technology hub, Cyberjaya has a clear roadmap under a new masterplan drawn up by Cyberview.
Geographically, Cyberjaya is divided into four zones—North, South, East and West, each with its own development plan and direction.
"Among them, South Cyberjaya is the main focus in the new masterplan, as it anchors the development of the three tech clusters that have been identified as the future pillars of growth, namely Smart Mobility, Smart Healthcare and Digital Creative," Roni said.
He revealed that the Smart Mobility cluster will become the testbed for mobility solutions such as smart traffic management systems and advanced driver assistance systems.
The Smart Healthcare cluster is a place to gather players who are looking at innovative solutions in medical applications, while the Digital Creative cluster will be a one-stop centre for creative products and services in digital domains.
The company projected that the three key tech clusters will contribute RM3 billion to the country's GDP and provide up to 11,000 job opportunities. The smart city aims to increase its population by 350,000 by 2039 from the current 144,000 people.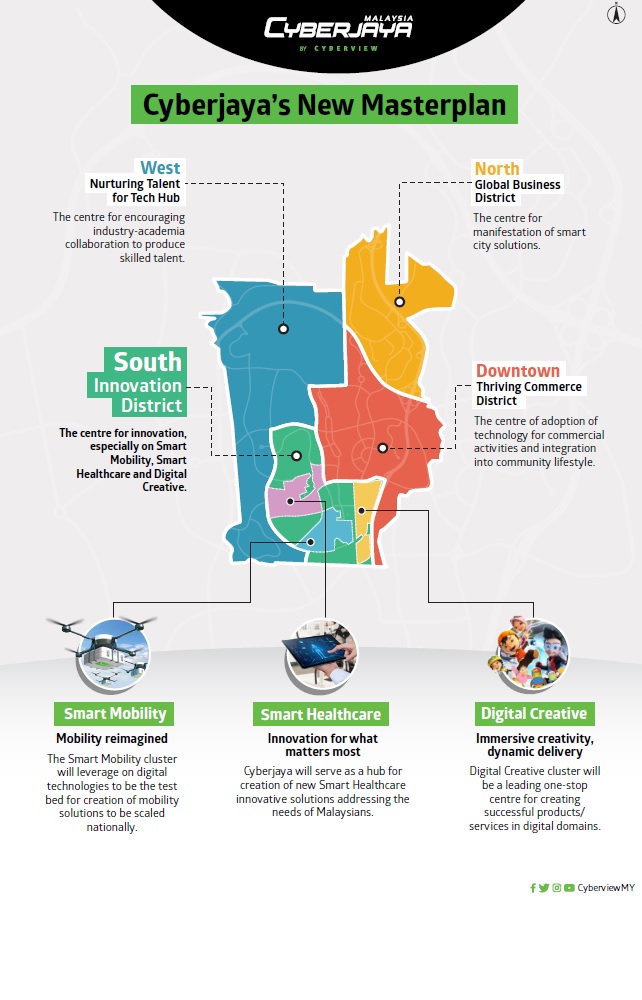 Elements to spur growth
Roni shared that the growth potential of Cyberjaya lies in its firm future plans, as well as the ease it currently provides for doing businesses.
Cyberjaya has world-class infrastructure and facilities including high-speed fibre-optic internet and district cooling system, while more than 60% of Malaysia's data centres are located there.
The town boasts seamless connectivity due to its strategic location which is about 30 minutes from Kuala Lumpur city centre, 20 minutes from Kuala Lumpur International Airport and 45 minutes from Port Klang.
Cyberjaya has one of the largest tech communities in Malaysia, with 43 multinational corporations (MNC), over 500 MSC-status companies, more than 400 startups and over 900 other business entities.
"In one community, all ecosystem players are able to support each other on business development and innovation. Cyberjaya is a living lab and has served as a springboard for new ideas and innovation for many businesses and innovators. It is currently home to many names across industries such as Animonsta, WAU Animation, Digital Durian, IX Telecom and DreamEDGE," Roni pointed out.
On the other hand, he noted that currently, 20% of Cyberjaya's total population are early tech adopters and are eager to try new innovations. "By setting up operations here, tech companies can leverage and maximise on the offerings of the city as a test bed for their innovations before embarking on commercialisation," he said.
Apart from these, Cyberjaya is also a place that gathers high-skilled talents. There are seven internationally-recognised academic institutions in the town. Being located in the Klang Valley, Cyberjaya could also tap talents from other renowned universities such as Universiti Malaya (UM), Universiti Kebangsaan Malaysia (UKM) and Universiti Putra Malaysia (UPM).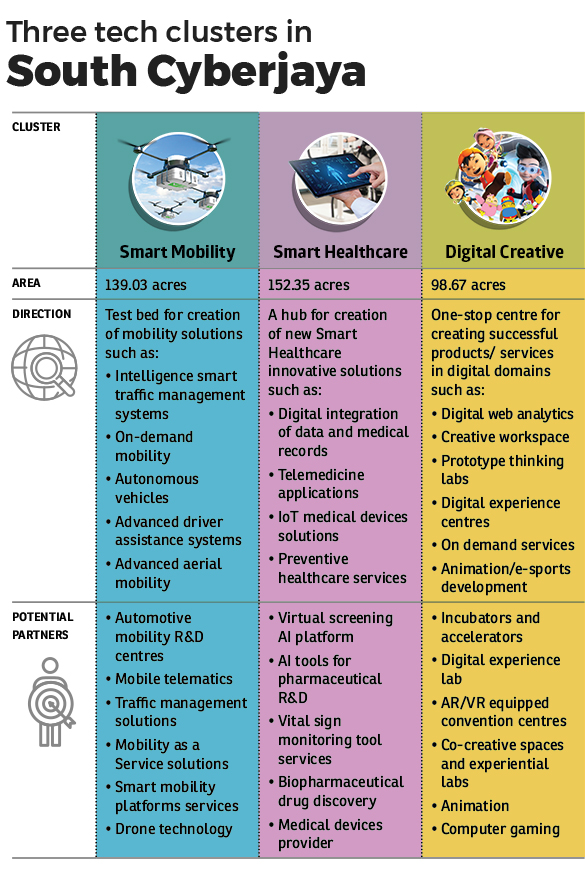 Attractive incentives
Multiple attractive accelerator programmes are available for businesses in Cyberjaya, including those that offer assistance on human capital, access to funding and mentorship as well as co-working spaces.
These include the Cyberview Living Lab Accelerator (CLLA) programme which has nurtured 75 startups, raised over RM87 million in total investments and generated more than RM218 million in total revenue to date.
Businesses could also enjoy attractive incentives such as tax exemption of up to 100% for 10 years under the MSC Malaysia Status Services Incentives implemented by Malaysian Investment Development Authority (MIDA), capital allowances as well as grants and funding facilitation covering research and development (R&D), marketing, and expansion costs. Companies can also enjoy exemptions from restrictions imposed by local regulatory bodies.
The Cyberjaya Investment & Services Centre (CISC) has been set up to assist local and foreign companies who wish to invest in Cyberjaya. The one-stop centre provides business facilitation in relation to company secretarial services; and matters pertaining to regulations, tax as well as expats' visas.
"With comprehensive infrastructure, a large tech community and the support of government's policies, we believe that the new Cyberjaya Masterplan will lead Cyberjaya through its way to become a global tech hub," said Roni.
Click here to know more about Cyberview.
Interested in this project?
Drop your details if you'd like a sales consultant to contact you.
In this Series
Learn how banks are transforming

Video: Innovation at work

Video: The new digital bank

Video: The new digital bank

Video: The new digital bank
Video: Innovation at work