Templer Residence is nestled at the very core of a master-planned township – Anggun Rawang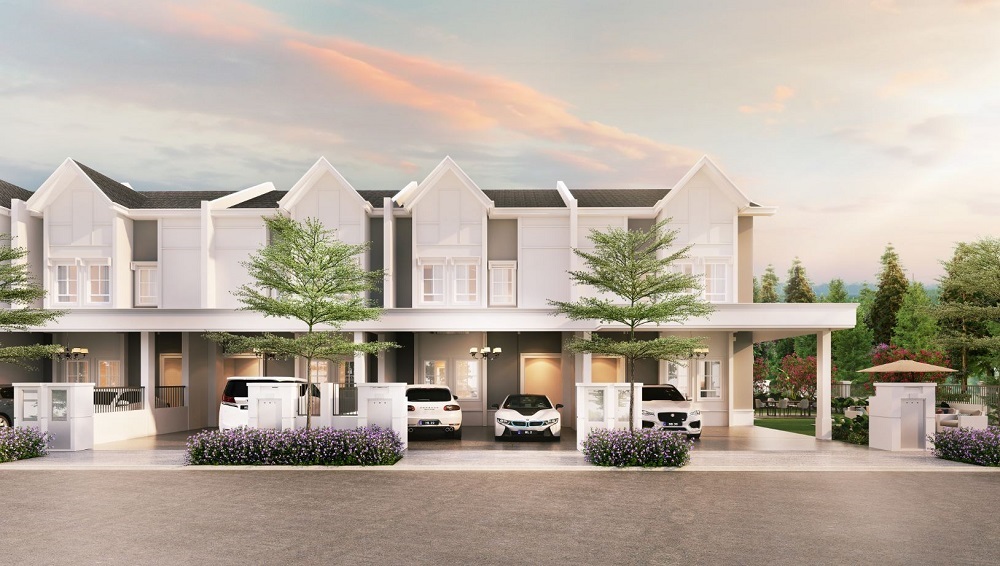 Located at the northwest of Kuala Lumpur, Rawang is now one of the popular destinations for homebuyers, especially for those who are looking for spacious landed homes close to the KL city centre.
Furthermore, the natural beauty of Rawang also makes it an ideal place to call home. Taking inspiration from the rich history and lush surroundings, HBL decides to take it a notch further with its beautifully crafted Templer Residence terraced homes.
With a blend of contemporary and classic British architecture, the majestic Templer Residence is a 73-acre freehold development that comes with well-crafted landscaping. It will be developed over five phases, complete with a verdant garden that provides a comfortable and welcoming environment for the residents.
Spacious living: Size does matter
Kicking off the development would be the Richmond Collection double-storey terraced homes. Built-up for these units start from a spacious 2,200 sq ft built on the land measuring 22 ft by 70 ft, priced from RM592,000.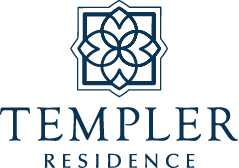 Not many homes especially in the congested Klang Valley, are able to provide space many yearn for.
"The bulit-up area of Richmond (2,200 sq ft and above) is considered larger than average in its category. We designed it this way to provide more space for the family. Richmond comes in four bedrooms configurations and yet, still able to provide very spacious kitchens and living area," enthuses Hong Bee Land Bhd (HBL) managing director Gan Hwa Leong.
Compared with the average double-storey terrace linked houses with built-ups of 1,800 – 2,000 sq ft, homeowners of Richmond may just realise that they are getting more value for money with regards to the additional built-up area.
"The modern layout also means efficient and smart, flexible configurations. Hence, we decided to omit the family hall on the second floor as we found it is underutilised. The extra space is channelled into the walk-in wardrobe.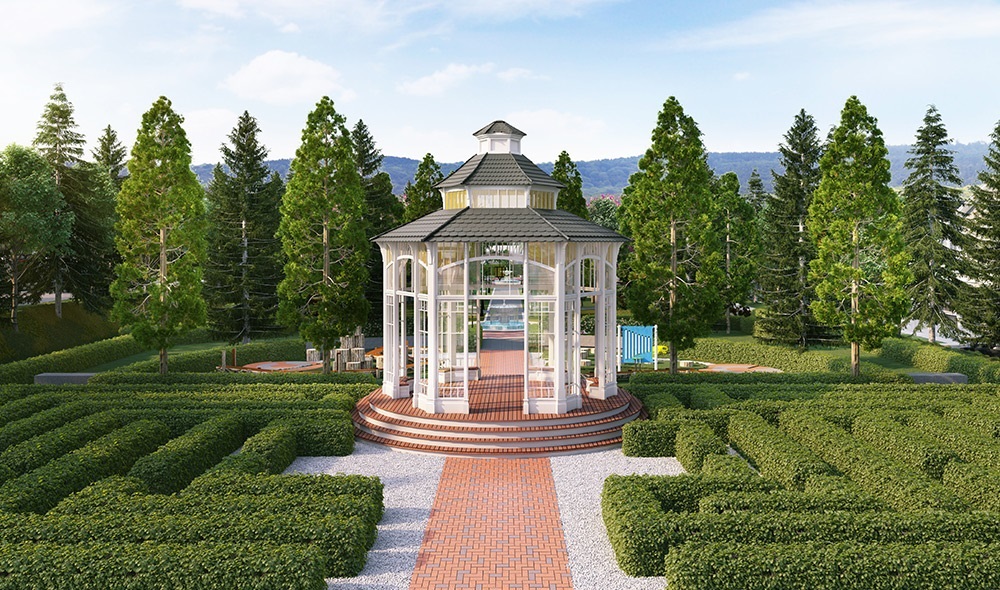 He adds that the walk-in wardrobes can also be walled up and converted into an office space, which is ideal during the ongoing Covid-19 pandemic where working from home will be part of the new norm.
"After all, a home is a long-term investment. Buyers will enjoy long-term savings from moving costs. It saves them the hassle of searching for bigger homes as the family grows," he explains.
Taking these into consideration, HBL has decided to provide spacious homes that are designed for multigenerational living, best suited for growing families at an affordable starting price.
Self-sustaining modern township
Bid farewell to the city noise and air pollution as Templer Residence provides a much-needed respite away from the hustle and bustle city.
Templer Residence is nestled at the very core of a master-planned township – Anggun Rawang. The 700-acre township will form an integral part of the Northern Gateway of Greater Kuala Lumpur once fully developed and is envisioned as the new town centre of Rawang.
It offers excellent connectivity to the Kuala Lumpur city centre, whilst being surrounded by vast natural parks. Anggun Rawang is located just 2km from the Rawang Toll exit on the New Klang Valley Expressway (NKVE) and a short 30-minute drive from Kuala Lumpur along the North-South Expressway (NSE).
It is also accessible via the new Guthrie, KL-Kuala Selangor (Latar) expressways, Jalan Rawang/Rawang Bypass and Duta-Ulu Klang Expressway (Duke).
"Although we are not exactly located in Templer Park forest reserve which is some 13km away, the choice of the name [Templer Residence] reflects our vision to provide a cooling, harmonious and peaceful living environment for the residents. The name also reflects on the colonial history and the British-inspired design elements of the homes and the township of Anggun Rawang.
"One that is surrounded by lush greenery on high grounds, with convenience to do your shopping or errands nearby but secluded enough to provide the children a space to run or cycle safely within a planned gated-guarded community," offers Hwa Leong.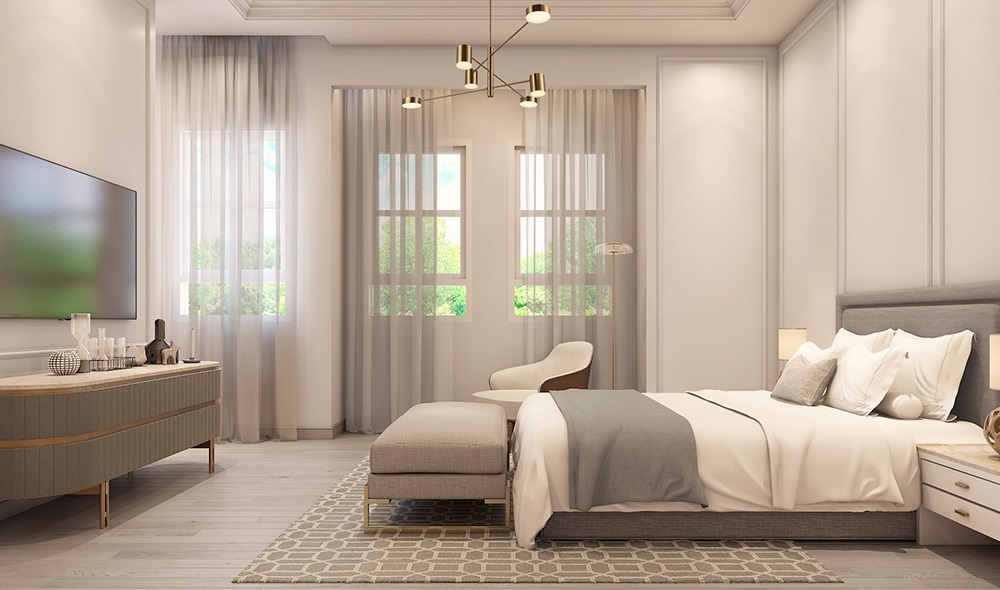 To top it off, residents will have access to an English-themed linear park and club facilities when the 73-acre Templer Residence community club is fully completed soon.
And HBL is in it for the long run. "Phase 1 of Templer Residence is a part of a grand vision to provide a quality living environment that is affordable and come equipped with all the amenities of a modern township that is Anggun," says Hwa Leong.
HBL will be launching 135 units of Templer Residence Phase 1 in 2020.
The new heart of Rawang
Spearheading the transformation of Rawang, developer Hong Bee Land Bhd is the largest landowner with a vast land bank of 1,600 acres in Anggun Rawang, making it the most prominent developer in the vicinity. Its involvement in Rawang township development started since 2000.
Anggun City is part of a 150 acres commercial master plan, within the 700-acre Anggun Rawang township, that will consist of established retail brands, an international school – Knewton International School, well-known eateries and much more when fully developed. HBL prospects this master plan to be the next potential hot spot for entertainment and leisure which will contribute as a catalyst for enhancing the market and growth of Anggun Rawang.
"Thus, our knowledge and commitment towards fulfilling market demands and aspirations is a long-term commitment. That is why HBL has invested heavily into developing and promoting Anggun City as the central commercial district for Rawang New Town," he says. Currently, the township already has a wide array of amenities in place, which includes AEON Anggun Rawang, McDonald's Drive-Thru, Honda 3S centre (part of an upcoming auto hub centre), the upcoming Selgate Hospital and more. Educational institutions include an international school within the township as well as other national and international schools within 5 to 10 minutes' drive from the town centre.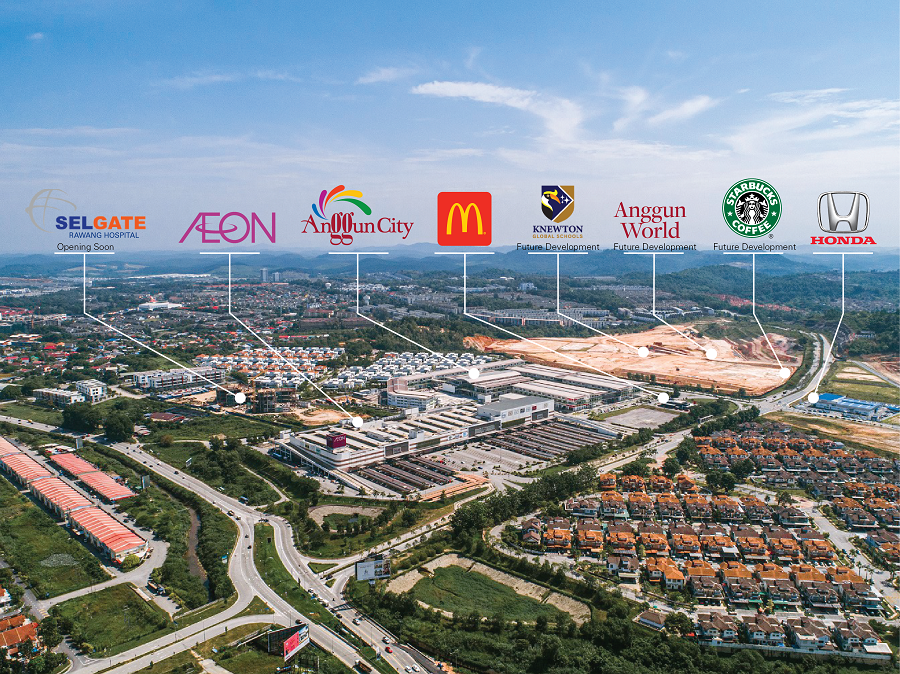 "Getting a second wind from the urbanisation in Greater Kuala Lumpur, Rawang is a hidden gem in the KL North region given its strategic connectivity, long standing economic resilience, wide variety of lifestyle offerings as well as its value for money compared to other parts of Greater Kuala Lumpur," he says.
Coupled with the improved infrastructure and amenities, Rawang has emerged as one of the most sought-after destinations among businesses and homebuyers. This is evident by the population in Rawang which grew by a significant 200% over two decades," he emphasises.
Residents will not miss out on the conveniences and modern touches of city-living. "Future value appreciation goes beyond Templer Residence as HBL has a master plan to develop Anggun Rawang into a thriving, modern sub-urban city complete with more retail enclaves, commercial precincts, hospitals, colleges, international schools and sustainable communities," he says.
Given the rosy outlook and escalating developments in Anggun Rawang, the value of Templer Residence that sits within this township is further elevated in terms of capital appreciation for homebuyers and investors.
"We believe that the value not only lies in the property itself but also in the entire township planning where our residents call home," he concludes.
This story first appeared in the EdgeProp.my e-Pub on Dec 11, 2020. You can access back issues here.
Get the latest news @ www.EdgeProp.my
Subscribe to our Telegram channel for the latest stories and updates
Interested in this project?
Drop your details if you'd like a sales consultant to contact you.
In this Series
Learn how banks are transforming

Video: Innovation at work

Video: The new digital bank

Video: The new digital bank

Video: The new digital bank
Video: Innovation at work