Our vision of Creating Tomorrow & Beyond places sustainability at the core of everything we do. Sustainability isn't just an afterthought for us."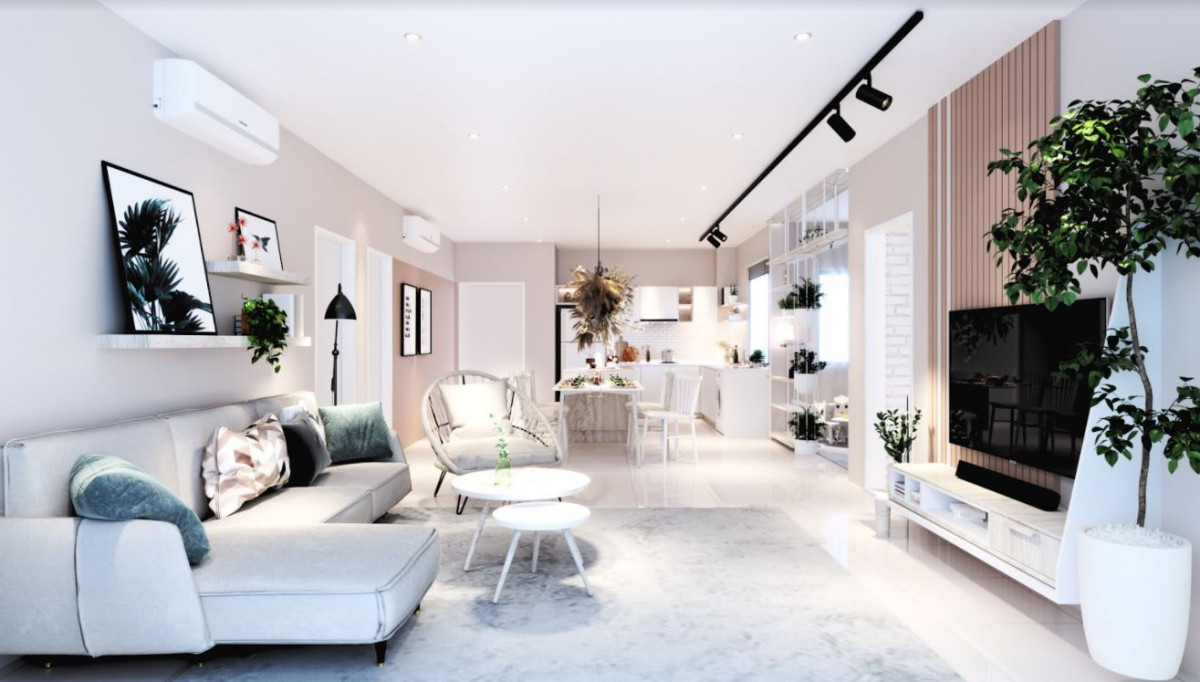 It has been said that the aesthetic of an object plays no serious role in its function. It is simply one of many aspects of its design. However, great aesthetics are key to have someone fall in love with a product. But is it just aesthetics alone that will seal the deal?
Eco World Development Group Berhad (EcoWorld) believes it takes more than good looks to attract customers. Whilst acknowledging that the Group's efforts in offering innovative design have paid off with many falling in love with its homes and townships, President & CEO Datuk Chang Khim Wah says the Group has had a mindset shift in designing homes for the future. This stemmed from the global pandemic which saw so many people having to stay and work from home.
"We began asking our customers what they really wanted in a home after being stuck in one for so long and here are some of the top answers we received," shared Chang.
- Internet connectivity is a must!
- Enhanced security features for peace of mind
- Ample space for me-time and family time
- Healthy, clean & green living environment
- Well-maintained & well-equipped communal & public spaces
- Ample amenities within a 10km radius from home to suit every lifestyle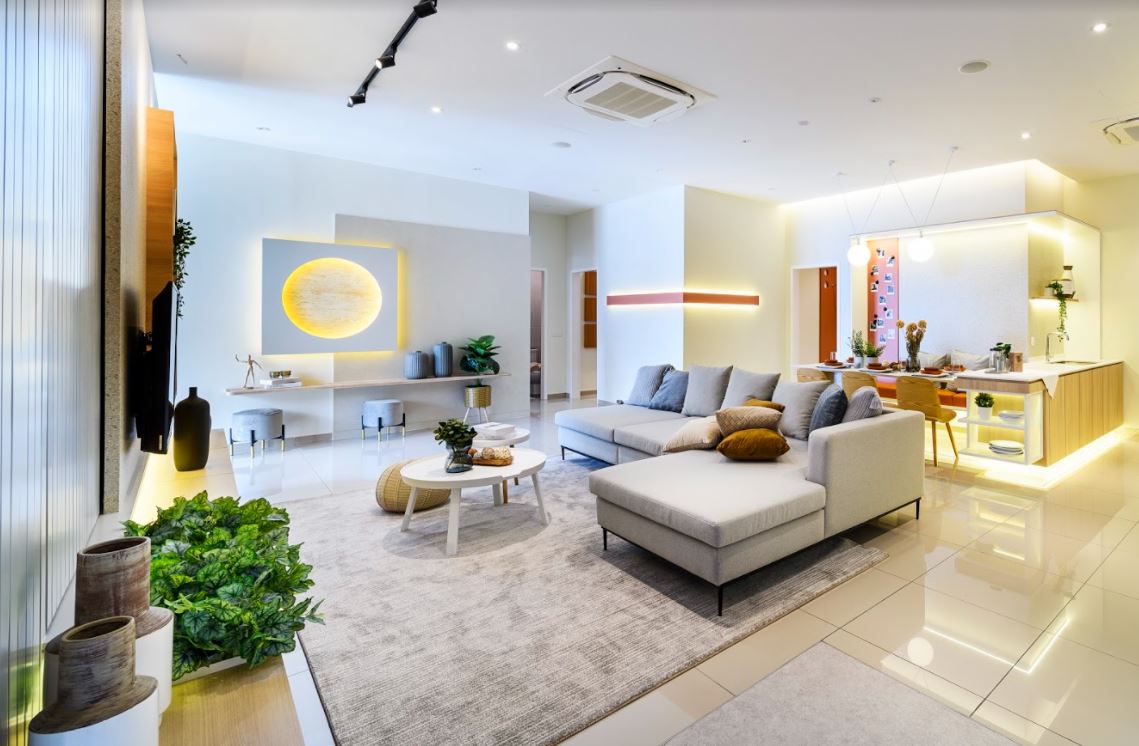 "We're glad to state that these are all features which are part of EcoWorld's basic DNA in all our townships," Chang added. As a winner of the EdgeProp Malaysia's Responsible Developer: Building Sustainable Development Award 2021, EcoWorld is creating developments that are relevant, future-proof and more significantly, prioritising the interest of consumers and the community at large. The award is a recognition of its commitment to ensure the liveability of the townships it has built.
"Our vision of Creating Tomorrow & Beyond places sustainability at the core of everything we do. Sustainability isn't just an afterthought for us. It is at the forefront of every masterplan – we look at it from the drawing boards onwards. For example, creating work spaces near to home spaces to minimise carbon footprint. We also understand that in current times, it is even more important to have amenities and facilities nearby to one's home.
"Through our extensive investments in improving the infrastructure surrounding our projects, we have been able to provide better connectivity and access to a comprehensive range of amenities for our residents and also created multiple opportunities for the surrounding communities to thrive and develop alongside us," Chang elaborates.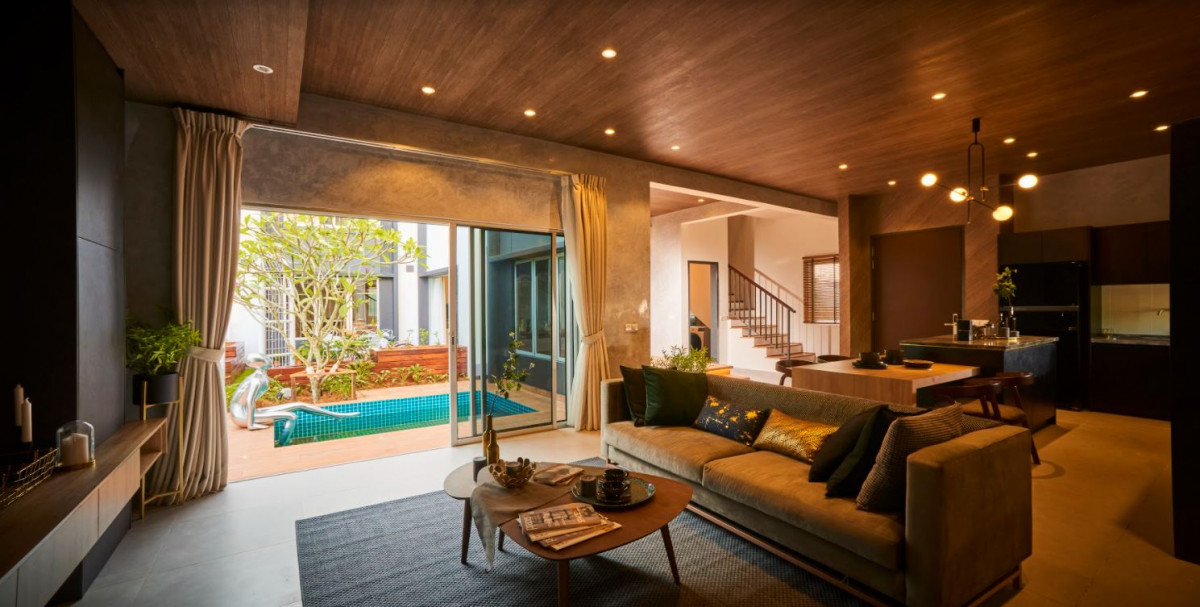 Last year, EcoWorld pivoted its focus towards the housing needs of the Middle 40% "M40" income group in the country to ensure that this segment has access to liveable quality homes.
Three new products were added to its portfolio of homes – duduk by EcoWorld, Co-Home and ErgoHomes. Modern, innovative yet practical in nature, these attainable homes enjoy all the features that an EcoWorld township offers.
Here are some unique selling points these products have to offer:
Technology + Enhanced Security
- All homes are internet ready with smart home features
- Equipped with comprehensive security system with RFID access at the guardhouse
- Supported by active and regular patrolling by EcoWorld's Police Bantuan
Well-designed living spaces to accommodate the needs of the whole family & every lifestyle
- Open plan designs for living, dining and kitchen, one big space for multi user activities
- Functional good sized kitchen layout
- Good sized rooms usable as a bedroom, a home office, a music room, or whatever your heart desires
Seamless connectivity between indoor & outdoor spaces
- Linear & back lane gardens connect every home to landscaped parks and recreational amenities
- Cycling & jogging tracks that promote healthy lifestyles with peace of mind
Comprehensive amenities and carefully curated commercial centres within 10km radius
- EcoWorld Residence Clubs committed to serve residents and ensure amenities are well-maintained
- Commercial centres actively nurtured to grow and mature to suit the evolving needs of residents
Duduk by EcoWorld, Co-Home and ErgoHomes are part of EcoWorld's current #YouBelong homeownership campaign. To know more, visit us at www.bit.ly/EWYB_TheEdge
Duduk by EcoWorld [Highrise living]
Location: Huni D' Eco Ardence, Setia Alam and Se.Ruang D' Eco Sanctuary, Kota Kemuning
Built-up: 1,000 sq ft; 3 bedrooms + 2 bathrooms semi-furnished unit with 2 carparks
Suited for: Millennials, young couples, small families, and newlyweds
Attainable from: As low as RM1,450* monthly instalments
Co-Home [Landed condo hybrid]
Location: Regent Garden @ Eco Grandeur in Klang Valley and Camdon @ Eco Horizon in Penang
Built-up: 1,000 sq ft; 3 bedrooms + 2 bathrooms with 2 carparks
Suited for: Close-knit families looking for privacy but still living close together. You can pick side-by-side units, or one on top of the other
Attainable from: As low as RM1,350* monthly instalments
Ergo Homes [2-storey landed]
Location: Eco Forest, Semenyih
Built-up: From 1,883 sq ft; 1 master bedroom + 2 bathrooms + 2 passion rooms
Suited for: Anyone looking for artisanal living
Attainable from: RM2,190* onwards monthly instalments
[*Terms and conditions apply]
Interested in this project?
Drop your details if you'd like a sales consultant to contact you.
In this Series
Learn how banks are transforming

Video: Innovation at work

Video: The new digital bank

Video: The new digital bank

Video: The new digital bank
Video: Innovation at work