Comprising a healthy mix of residential and commercial properties with all the customary amenities, the town­ship also boasts several well landscaped parks including a 13.5-acre recreational lake park.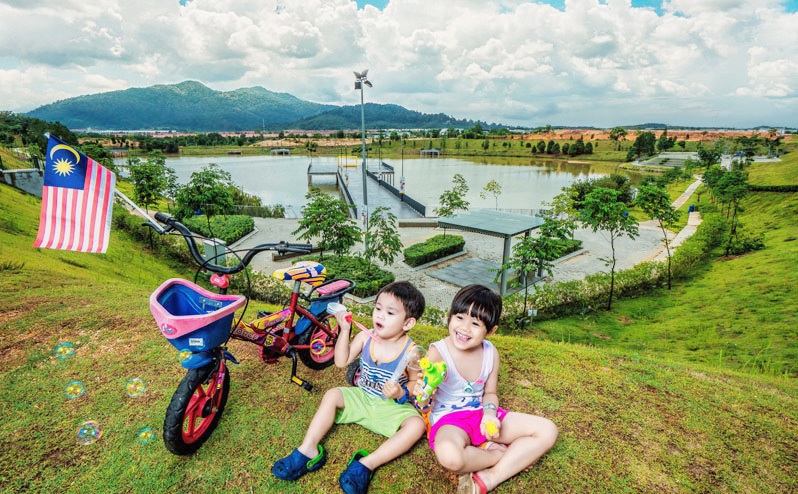 Heading south, we come to the other award-win­ning township by Matrix Concepts – Bandar Seri Impian, located in Kluang, Johor. The township was born when Matrix Concepts entered into a joint venture with Koperasi Kemajuan Tanah Negeri Johor Berhad to develop a plantation site in 2005. Originally named Taman Seri Impian, rapid population growth and corresponding demand for housing necessitated the ex­pansion of the development and accordingly, it was re­named Bandar Seri Impian in 2015.
Sited on freehold land measuring 901 acres, Bandar Seri Impian enjoys excellent connectivity and is easily ac­cessible via the North-South Expressway, the newly up­graded Jalan Kota Tinggi-Kluang and, eventually, through the proposed Gemas-Segamat-Kluang-Pasir Gudang Ex­pressway which will feature a dedicated interchange at Bandar Seri Impian.
The township is also connected via the national railway through a choice of stations nearby whilst the Senai Inter­national Airport is about 80km away. Strategically located just 10 minutes from Kluang town centre, the blossoming integrated township doubles as a cosmopolitan gateway to the southern province with easy access to Kota Tinggi, Johor Bahru, Pasir Gudang and the Iskandar region.
However, Bandar Seri Impian has another ace up its sleeve – its favourable location nestled at the foot of the Gunung Lambak Recreational Forest. Set against such a stunning backdrop, the township projects a serene and rest­ful atmosphere despite the hustle and bustle of urban living.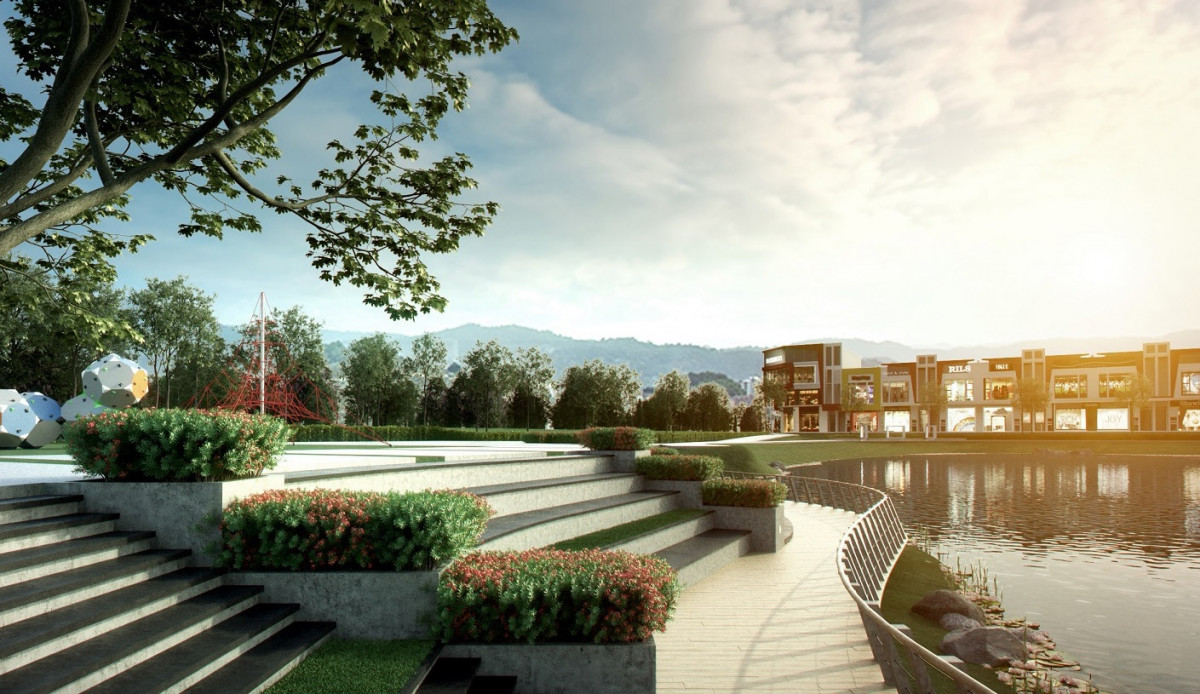 Facilities just a stone's throw away
Comprising a healthy mix of residential and commercial properties with all the customary amenities, the town­ship also boasts several well landscaped parks including a 13.5-acre recreational lake park.
Centrally located, the lake park incorporates exercise stations, playgrounds, reflexology areas, cycling and jog­ging paths – all interspersed within landscaped greenery. Besides persuading its residents to participate in an active lifestyle, thus contributing towards a healthier society, the park also serves to promote and facilitate social interac­tion among residents.
Meanwhile, the commercial and retail hubs in Bandar Seri Impian are serviced by Impiana Square and Impiana Avenue. Located at the heart of the township and over­looking the lake park, the vibrant Impiana Square will offer convenience in the shape of 204 commercial lots, with 113
completed with retail businesses ranging from clin­ics and salons to eateries and other amenities.
To accommo­date the demand of a growing pop­ulation then, Im­piana Avenue was launched first in 2009 with an ad­ditional 95 lots to the commercial mix. With a ready and burgeoning clientele, both hubs have already attracted numer­ous household names including Pizza Hut, 99 Speedmart, Kluang Rail Coffee and KFC, with other conveniences such as a hotel, supermarket and departmental store set to be opened in the near future.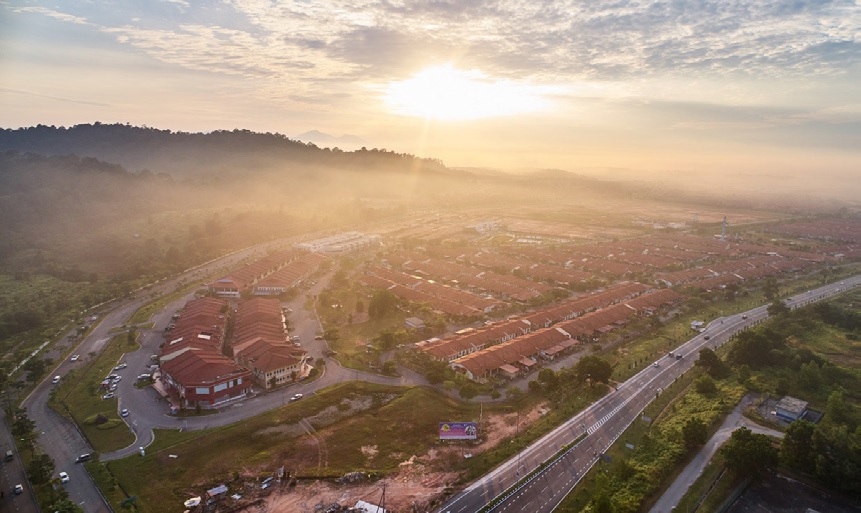 There's no place like home
The township has a total GDV of RM2.50 billion and to date, Matrix Concepts has completed about 78% of Phase I of the development, having already handed over 5,572 residential and commercial units. Phase I will offer a total of 6,864 units and the rest of the project will have a GDV of RM875 million. Upon comple­tion, Bandar Seri Impian is expected to house a population of more than 50,000.
Emphasising home security and safety, most of the residential parcels are fenced with its own guardhouses. The residential component is extensive, covering single-and double-storey terraced, semi-de­tached and bungalow units. Over the years, the properties have risen in value with some earlier products appreciating by about 20%. For instance, a double-storey terraced house from the Impiana Bayu 3A project commanded a launch price of RM548,888 in 2019 while a similar product was sold for RM458,888 in 2015.
Currently under construction are 439 units of double-storey terraced homes with land sizes ranging from 1,400 sq ft to 2,200 sq ft. Upcoming offerings include 853 units comprising a mix of double- storey terraced, semi-detached and bungalow houses, as well as sin­gle-storey shoplots.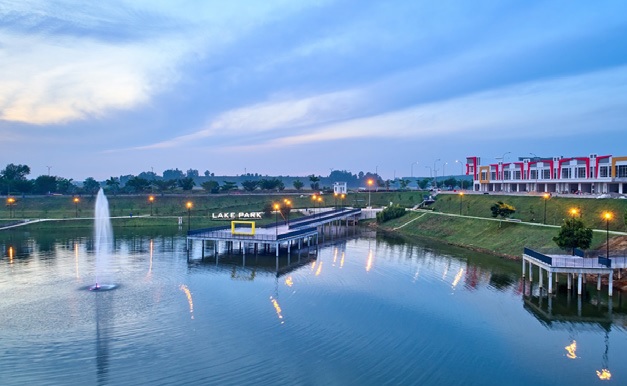 Recent launches include Impiana Da­mai 2A which consists of a total of 135 units of double-storey terraced houses spread across 16.18 acres. Launched in September 2020 at prices starting from RM568,888, Impiana Damai 2A offers a choice of two layouts. The first, Eloisa 1 – numbering 80 units – boasts a gen­erous unit built-up area of 2,875 sq ft on land measuring 2,200 sq ft. Eloisa 2, meanwhile, numbers 55 units and has a unit built-up area of 2,650 sq ft sitting on 1,650 sq ft of land area. Impiana Damai 2A offers an additional perk in the form of a one-acre park integrated within its vicinity, for exclusive use by its residents. Scheduled for completion in 4Q2022, approximately 58% of the project has already been taken up.
The resounding success of Bandar Seri Impian and the continuing demand for affordable and stylish houses featuring practical design layouts has prompted Matrix Concepts to embark on a new extension. Phase II of Bandar Seri Im­pian, located just adjacent to the exist­ing township, occupies a freehold site measuring 309 acres. Currently in the planning stage, the new development is slated to house 3,329 residential units.
Surrounded by comprehensive ameni­ties and facilities, both within and in close proximity to the township, discerning homeowners seeking a balanced lifestyle need to look no further than the all-in­clusive Bandar Seri Impian.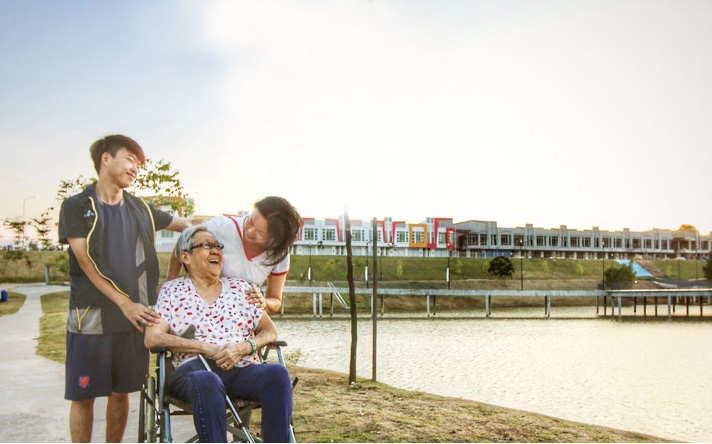 Click here for more information of Bandar Seri Impian!
Interested in this project?
Drop your details if you'd like a sales consultant to contact you.
In this Series
Learn how banks are transforming

Video: Innovation at work

Video: The new digital bank

Video: The new digital bank

Video: The new digital bank
Video: Innovation at work