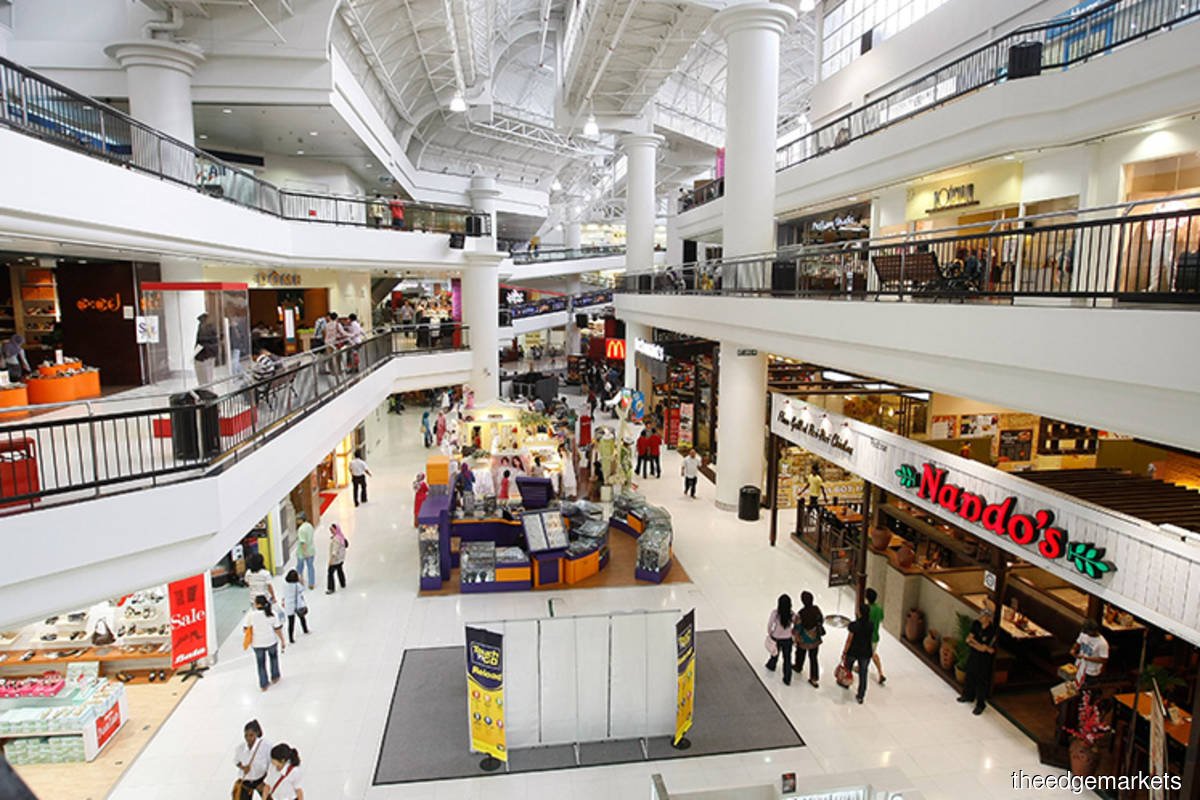 KUALA LUMPUR (Oct 12): Malaysia's wholesale and retail trade recorded a double-digit decline in sales value for the third consecutive month in August 2021 with a contraction of 10.2% year-on-year (y-o-y) to RM100 million, said the Department of Statistics Malaysia (DOSM).
Chief statistician Datuk Seri Dr Mohd Uzir Mahidin said the motor vehicles sub-sector was impacted the most, with sales plunging 57.6% (RM7.9 billion) to RM5.8 billion, while retail trade fell 7.5% (RM3.4 billion) to RM42.3 billion.
"This was followed by wholesale trade, which edged down 0.1% to RM51.9 billion," said Mohd Uzir in a report on the wholesale and retail trade sector's performance released on Tuesday.
On a month-on-month (m-o-m) basis, Mohd Uzir said the sector's sales value grew 7.9% in August 2021, driven by the resumption of 11 economic and distribution operations in states under Phase 1 and Phase 2 of the National Recovery Plan.
Looking at the performance across the sub-sectors, he said the motor vehicle sub-sector was dragged down by sales of motor vehicles, which slumped 60.9% (RM4.8 billion) y-o-y to RM3.1 billion.
This was followed by sales of motor vehicles parts and accessories, which shrank 47.2% to RM1.7 billion.
Similarly, the sales value of the maintenance and repair of motor vehicle sub-sector also decreased by 48.6% to RM900 million, while that of the sale, maintenance and repair of motorcycle sub-sector dropped 79% to RM800 million.
"On the other hand, for a m-o-m comparison, sales of [wholesale trade] spiked 118.1%, spearheaded by sales of motor vehicles which were registered at 135.5% as showrooms and sales centres were allowed to operate in key states," he added.
On the 7.5% contraction in retail trade, Mohd Uzir said it was attributed to a 14.8% decline in retail sales in specialised stores to RM8.1 billion, while retail sales in non-specialised stores tumbled 8.1% to RM15.4 billion.
He also noted that the index of retail sales over the Internet recorded a 13.8% growth y-o-y, compared with a 9.4% growth in July 2021.
"Seasonally adjusted, the index rose 1.7% against the previous month," he said.
In terms of the volume index, the DOSM said wholesale and retail trade registered a y-o-y contraction of 12.2%.
Get the latest news @ www.EdgeProp.my
Subscribe to our Telegram channel for the latest stories and updates