IAQ is always in the company's mind even before the Covid-19 outbreak, Platinum Victory has been exploring ways to improve IAQ within their working environment and projects.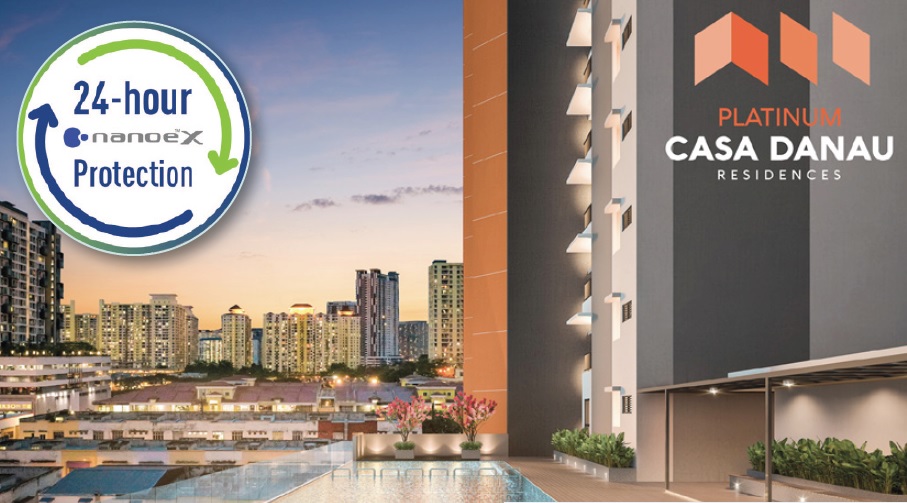 As we get back to our lives in the epidemic era with economic activities gradually opening up, safety remains the key concern for everyone.
In the property field, developers are welcoming customers back to their sales galleries with strict adherence to standard operating procedures to ensure their employees' and customers' safety.
With growing awareness on the importance of indoor air quality (IAQ), some developers even go beyond the standard by investing in IAQ enhancements to minimise the spread of airborne Covid-19 particles.
Among them is Platinum Victory, which has opened its doors to interested buyers by appointment basis. Taking safety up a notch, the developer has installed the Panasonic nanoe™ X Generator system across its 17 operational offices and sale galleries as a second line of defence against the easily-transmissible coronavirus.

"With Panasonic's proprietary nanoeTM X technology, the air purifiers will produce OH radical ions encapsulated in water to cleanse indoor air by inhibiting viruses and bacteria in the air and on surfaces," says Ichiro Suganuma, managing director QAFL business promotion office, Panasonic Corporation.
"The nano-sized particles of nanoe™ X allow for deep penetrations into hard surfaces and soft furnishings with fabric materials, as well as carpets," he furthers.
The nanoe™ X technology is the result of Panasonic's relentless pursuit of new technology in improving IAQ. By applying high voltage into the moisture in the atmosphere, it then creates nano-sized (5-20nm) electrostatic atomised water particles containing hydroxyl radicals which act as air-cleaning agents. Other than this, the hydroxyl radicals contained in water are able to live 10 times longer and disperse across a wider area compared to natural hydroxyl radicals.
Incorporated into Panasonic's nanoe™ X Generator, the system can generate 4.8 trillion hydroxyl radicals per second to effectively combat organic pollutants within indoor settings, adds Suganuma.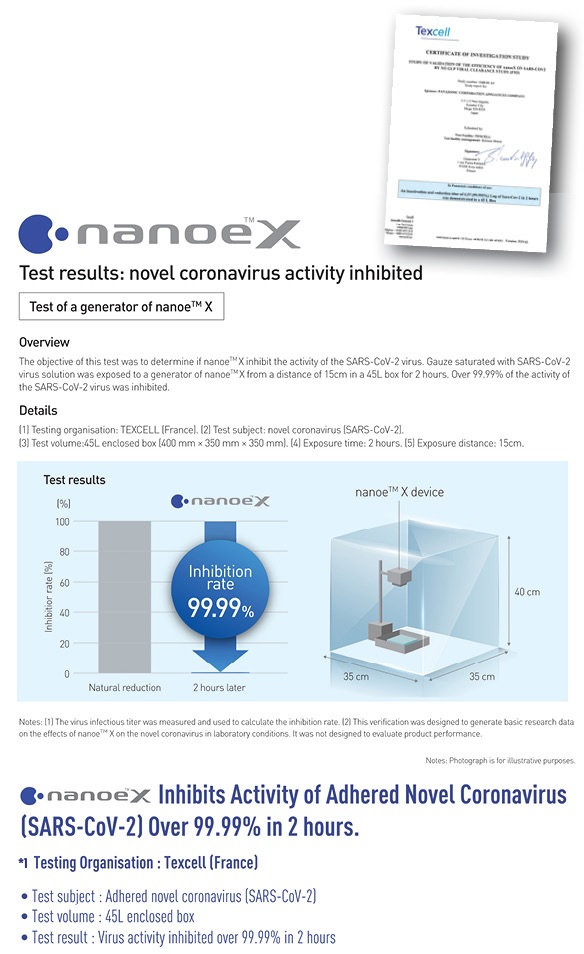 Notably, a report by Texcell, which is a global research organisation in France, has certified that the nanoe™ X technology has the capabilities of inhibiting over 99.99% of the SARS- Cov-2 in a 45L chamber test space within two hours. This means that a room equipped with Panasonic's nanoe™ X technology is able to minimise the infection risk of the highly contagious Covid-19.
Recognising its attributes, Platinum Victory has installed Panasonic Air-e air purifiers in its J.Satine sales gallery @ the Ark that featured their developments including J.Satine Residency and Platinum Casa Danau Residences.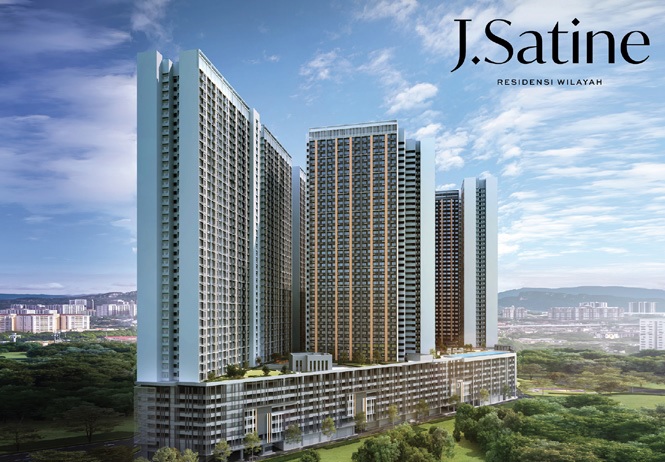 The J.Satine which is a mixed-development comprises three components - residential, retail and SOHO.
Jointly developing with textile manufacturer Jakel Group, J.Satine introduces a balanced lifestyle of social and living, with an abundance of amenities just underneath the residence while at the same time are also strategically located in the thriving neighbourhood of Setapak.
Meanwhile, Platinum Casa Danau Residences which is also another featured project in the same sale gallery is a low density development with only 200 units that comes with a spacious 1,184 sq ft of built-up and equipped with recreational facilities such as swimming pool, roof recreational area, gym and multi-purpose hall.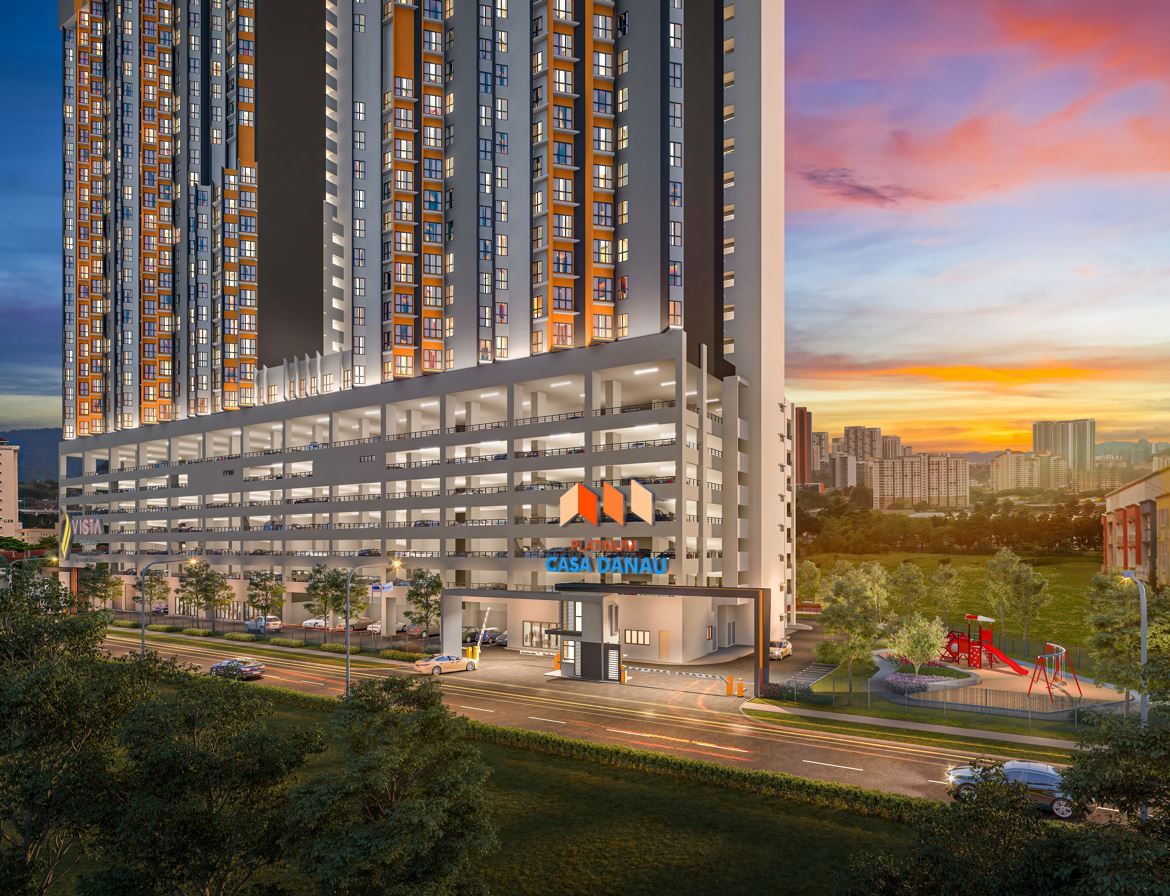 Hence, for the guests who visited Platinum Victory's sale galleries will not need to worry the indoor safety as they can be assured of breathing in fresh and sanitised air whenever they are in the sales galleries.
Platinum Victory assistant general manager of branding and marketing Vincent Seow says IAQ always in the company's mind even before the Covid-19 outbreak, Platinum Victory has been exploring ways to improve IAQ within their working environment and projects.
With Panasonic Air-e air purifiers, it could serve as a second line of defense for employees and customers and Platinum Victory is mulling at sweeten the deal with customers by giving them Panasonic's products when they purchase Platinum Victory's property.
"For Platinum Casa Danau Residences, we are considering to offer the nanoe™ X model air-conditioning system as our effort in promoting IAQ. This will be our maiden project that offer such air-conditioned unit to the buyers," he says.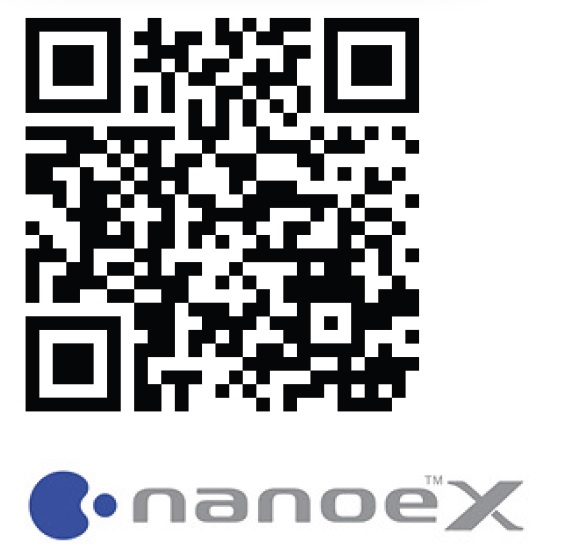 Interested in this project?
Drop your details if you'd like a sales consultant to contact you.
In this Series
Learn how banks are transforming

Video: Innovation at work

Video: The new digital bank

Video: The new digital bank

Video: The new digital bank
Video: Innovation at work