TemasyaGlenmarie is strategically located in the centre of everything. A few shopping malls and grocers are within a few kilometres' radius from us. However, with Temasya Prisma, our residents will enjoy even more lifestyle convenience."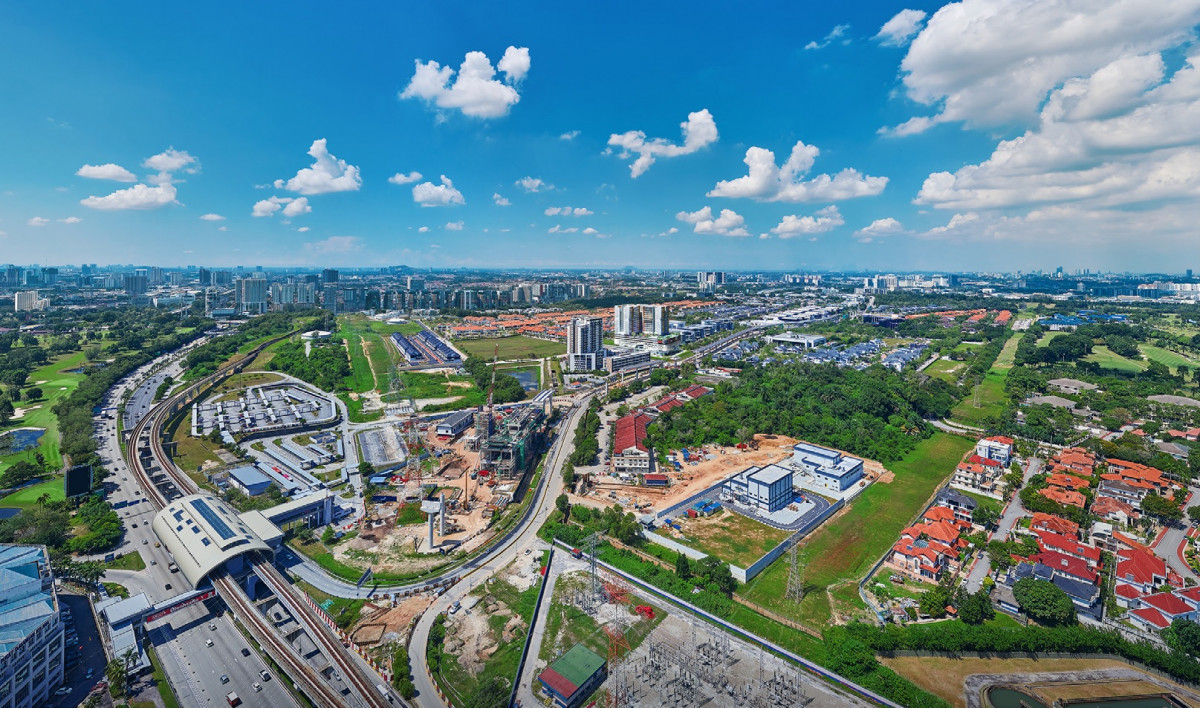 From an industrial park to a mature mixed development town­ship, the evolution of TemasyaGlenmarie is the epitome of the transformation of Shah Alam, which began as an industrial hot spot but is today a comprehensive self-sustaining city where many live, learn, work and play.
TemasyaGlenmarie was first launched as Temasya Industrial Park by Petaling Garden Sdn Bhd in 1991. When it was taken over by I&P Group Sdn Bhd in 2008, the 570-acre development was re-strategised to better cater for long-term market needs. I&P Group was subsequently bought over by S P Setia Bhd in 2017.
"When we took over in 2008, we had about 200 acres balance of development landbank here in TemasyaGlenmarie. The rest of the plots were all under industrial park. We decided to convert the remaining landbank into a mixed development, which has totally changed the market positioning for TemasyaGlenmarie to what it is today," S P Setia executive vice president Datuk Zaini Yusoff shares.
Today, TemasyaGlenmarie is a mature mixed development that consists of industrial, residential and commercial property components. It is also amenities-rich with an international school, a mosque and dedicated light rail transit (LRT) stations, as well as a golf club that is nearby the township. Adding into the list soon is an upcoming integrated development – Temasya Prisma, which is expected to be completed in the fourth quarter of 2025.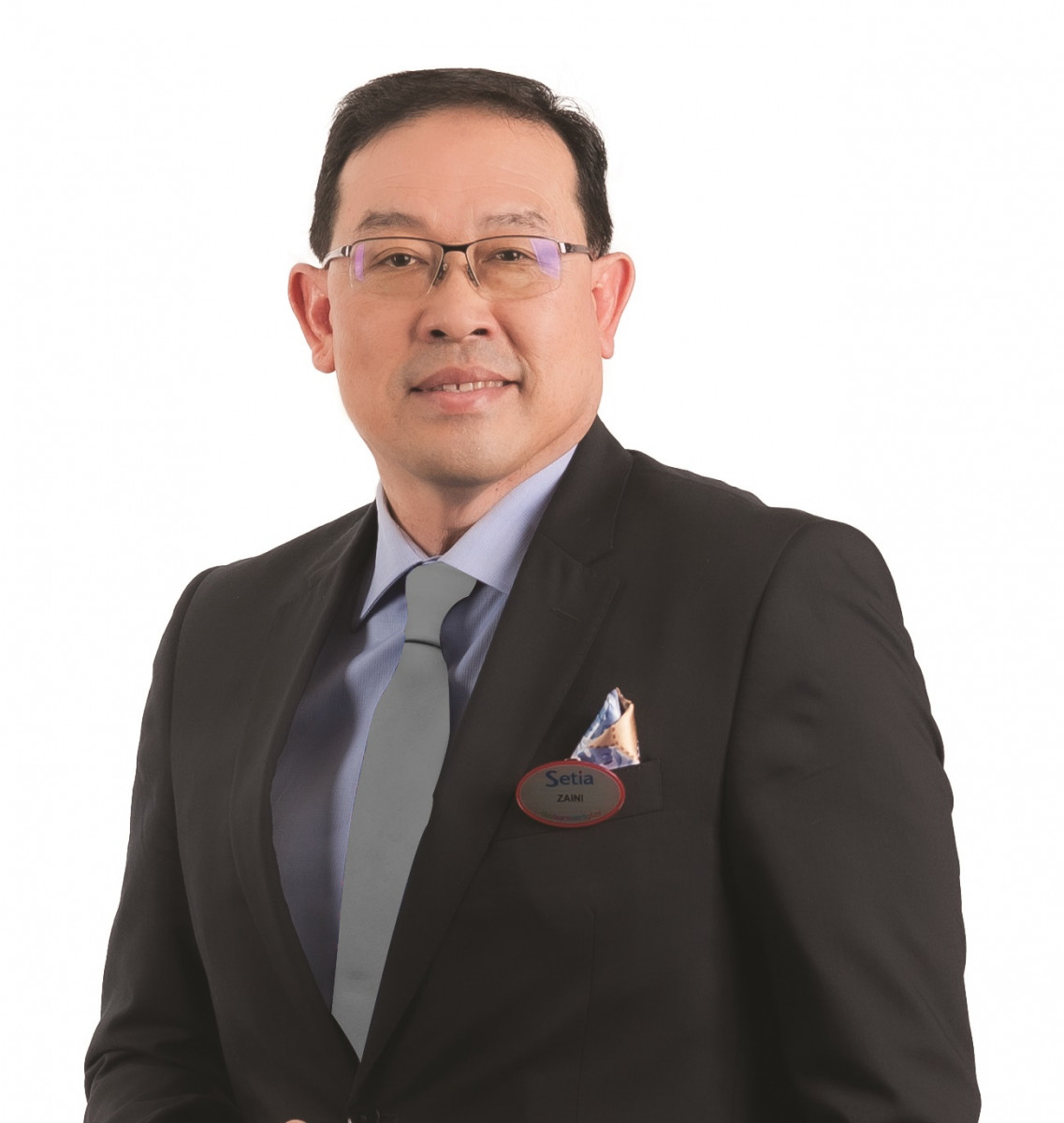 "TemasyaGlenmarie is strategically located in the centre of everything. A few shopping malls and grocers are within a few kilometres' radius from us. However, with Temasya Prisma, our residents will enjoy even more lifestyle convenience," Zaini (pictured) notes.
Besides a spread of 39 retail units, Temasya Prisma houses 216 units of serviced apartments in a freehold 18-floor block. It is also connected directly to the first commercial complex and one of the few remaining parcels in the prime area of TemasyaGlenmarie.
Just like any other previous launches of the township, Temasya Pris­ma is another rare low-density development in the vicinity.
"For the commercial component, we are governed by the maximum plot ratio of 1:4 here. Coincidentally, this area has a flight path restric­tion, so there is a height limitation for buildings. Currently, the tallest buildings in TemasyaGlenmarie are 16 to 18 floors. The situation ac­tually makes us very niche and rare here in Shah Alam," Zaini shares.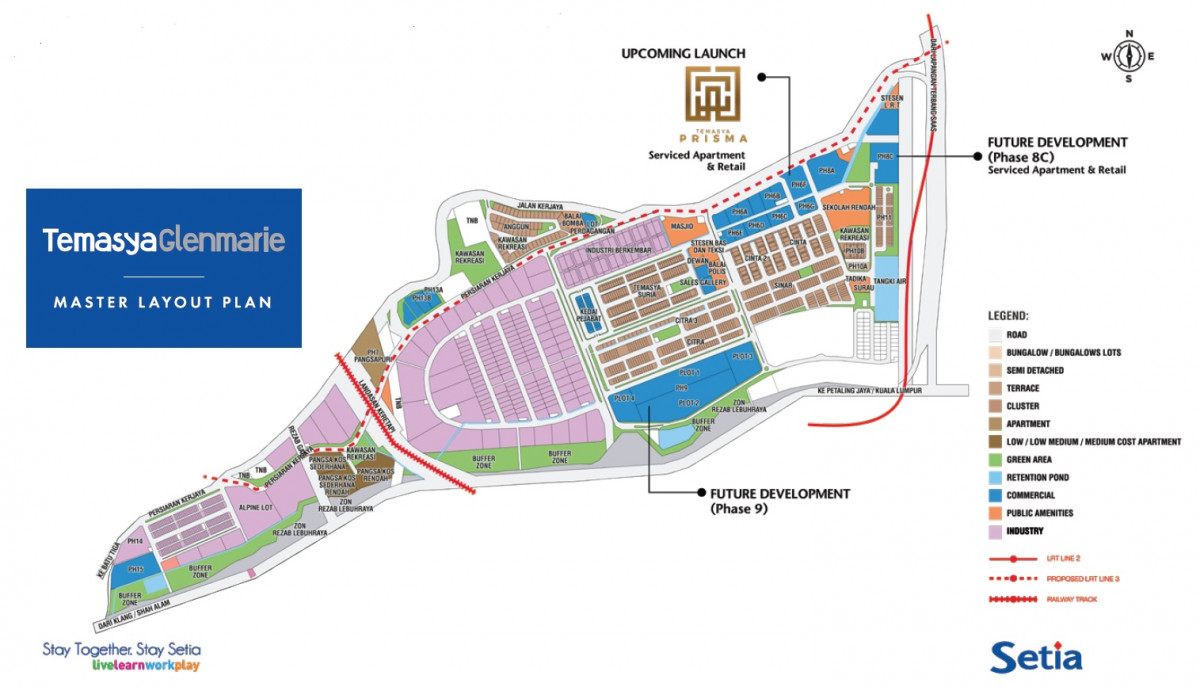 Extra spacious living
As TemasyaGlenmarie was originally planned for industrial develop­ments, its houses which were planned at a later stage have larger land areas as compared to conventional residential developments.
The first residential development was Temasya Suria which was launched in 2009. The maiden launch of the landed homes has caught market attention for its large plot sizes of 28ft by 98ft and 28ft by 120ft.
It has created a buzz, where not only were all units snapped up within two hours, people had also queued for more than two weeks just to be one of the owners of the project.
"Our first launch of superlink houses, Temasya Suria, was really a superlink!" Zaini highlights, adding that other than spacious houses, the roads were 60ft wide and even the back lanes were 40ft wide.
"The product was very successful due to the great location, freehold status and the large built-ups at the sweet price points. It was priced from RM750,000 and now it is worth at least RM2 million in the secondary market. The project also won the The Edge-PEPS Value Creation Excellence Award in 2013," he says.
Similarly, all of the following landed phases, such as Temasya Citra (double- and 3-storey link house), Temasya Tropicale (semidee and bun­galow) as well as the latest and last phase of landed property Temasya Legasi (double-storey link house) offered big lot sizes, low density and serene environments.
"All of our landed properties are sold out, including our latest Temasya Legasi. That was also our last piece of landed residential in Temasya­Glenmarie apart from the semidee development. However, it is not the last product that provides spacious, low-density and high-privacy living in our township. Our high-rise projects also carry the same DNA," Zaini shares.
Indeed, Temasya Kasih, its 114-unit condominium project, has built-ups from 1,516 sq ft to 2,917 sq ft, while the 160-unit serviced apart­ment in Temasya 8 offers built-ups ranging from 926 sq ft to 1,173 sq ft. Both launches were well-received and 99% of the units were sold.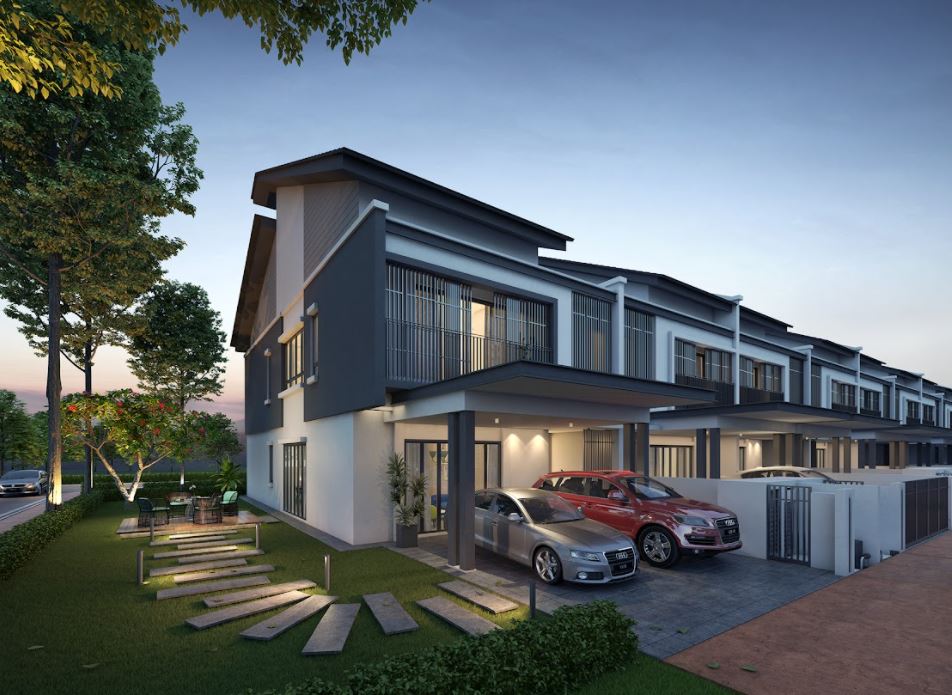 Upcoming integrated development
Zaini shares that Temasya Prisma, which is set to be launched in the first quarter of next year, will be the first integrated project in TemasyaGlenmarie. However, it will not be the only one.
"We have another plot of land, which is fronting the Federal High­way that has been earmarked for a RM2.1 billion GDV (gross develop­ment value) integrated project." Zaini shares, adding that the plot is known as Plot 9 now and has an area of about 23 acres.
"It is still on the drawing board now. But we will have a serviced apartment, and most probably a hotel. We will also bring in retail and healthcare or assisted-living components," he shares.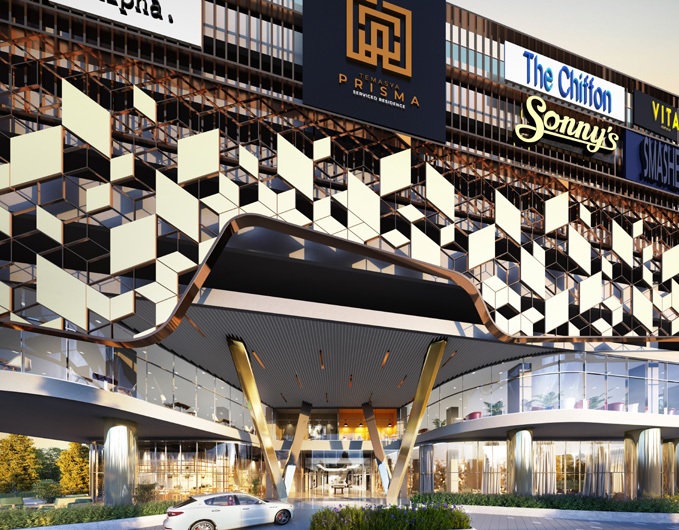 Zaini stresses that TemasyaGlenmarie will continue to launch products that meet the market needs.
Moving forward, S P Setia is planning to launch 4,228 residential apartments, 44 commercial properties and 49 commercial/industrial properties on the remaining 67 acres of landbank in TemasyaGlenmarie. It will have a total GDV of RM3.07 billion and the township is expected to be fully developed by 2036.
"We are confident with TemasyaGlenmarie as it is a very mature address and strategically located in the middle of Selangor and Kuala Lumpur. Besides a few major highways and federal roads such as Federal Highway, NKVE (North Klang Valley Expressway) and GCE (Guthrie Corridor Expressway), it has three dedicated LRT stations, one being the Glenmarie station, and another two under construction. It is only 10 minutes' drive to Subang Airport," Zaini points out.
Given the benefits of TemasyaGlenmarie's location and attractive features, he is confident that the upcoming launch of Temasya Pris­ma early next year will be well received.
"We have received a very good number of registrations of interest for the serviced apartments. It is a much-awaited launch for buy­ers who have been aiming to own a property in TemasyaGlenmarie. I have been receiving calls about (Temasya) Prisma and other future launches!" Zaini says.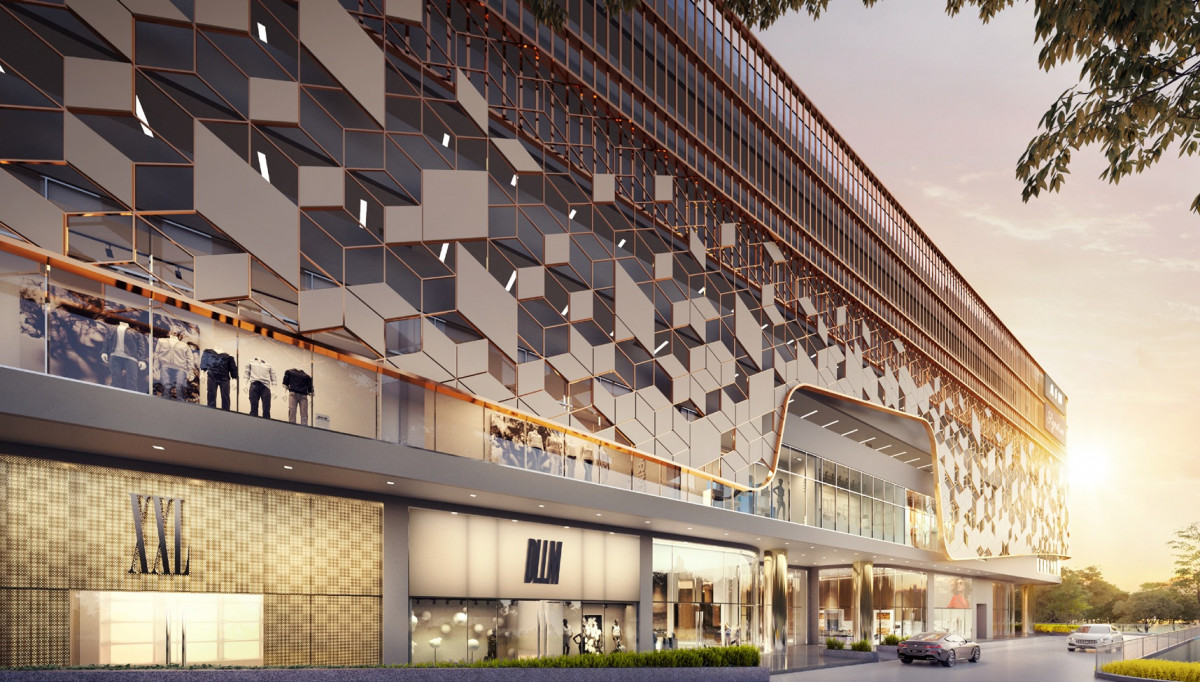 Temasya Prisma – upcoming landmark for living and shopping
Easy accessibility – both by road and rail, ample amenities, lifestyle facilities, ma­tured neighbourhood and an eye-catching design to boot – Temasya Prisma ticks all the boxes for homebuyers looking for a personal sanctuary or a family home.
Developed by the award-winning developer S P Setia Bhd, Temasya Prisma is set to be a focal hub for the TemasyaGlenmarie township in Shah Alam, Selangor. Having started as an industrial hotspot, the developer has taken advantage of the township's strategic location and connectivity, and transformed it into an all-encompassing en­clave where one can "live, learn, work and play".
"In line with S P Setia's sustainability vision, Temasya Prisma will be a sustainable integrated development that is built for social and economic growth within the township and around Shah Alam. With a retail compo­nent, seamless connectivity and facilities that fulfil both work and lifestyle needs, Temasya Prisma will boost business opportunities, bring commu­nities together and enable them to stay connected digitally in one place," said S P Setia executive vice president Datuk Zaini Yusoff.
Sited on 2.14 acres of freehold land right next to Temasya 8, another established development comprising serviced apartments and business suites, Temasya Prisma is designed to be an integrated project featuring residential and commercial components. Standing at 18 storeys high, it consists of 216 serviced apartment units above a retail complex.
On its residential component, Zaini says it comes with three layout types, namely Prisma Premier or Type A (678 sq ft), Prisma Deluxe or Type B (904 sq ft) and Prisma Supreme or Type C (1,098 sq ft), to be priced from RM750 psf.
The development also comes with a dedicated deck on Level Six where residents can enjoy recreational facilities, a barbecue area, green corner, nursery, reading room and others.
Reflecting its name, Temasya Prisma sports a prismatic ar­chitectural theme, from its facade to its facilities deck. In fact, the futuristic edifice is poised to be an iconic landmark for the township, says Zaini.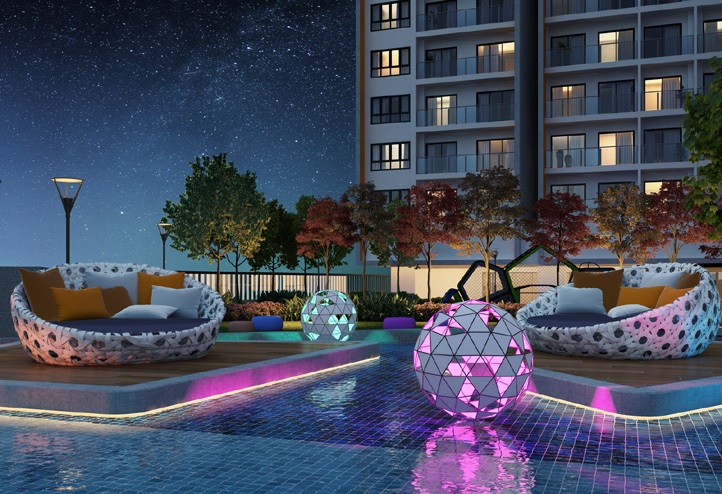 Easily accessible and highly convenient
TemasyaGlenmarie is a matured township surrounded by other satellite towns such as Shah Alam city centre, Subang and Ara Damansara. Thus, residents of Temasya Prisma will enjoy con­venient connectivity to these areas and even the Kuala Lum­pur city centre via the New Klang Valley Expressway (NKVE) and Federal Highway. Additionally, the cherry on the cake is its link to a light rail transit (LRT) line.
"Temasya Prisma is within walking distance to the Glenmarie LRT Station. There will also be an upcoming LRT line that goes through the township which comes from Bandar Utama all the way to Klang. So it is very well connected," Zaini points out.
In fact, with Subang Jaya just right around the corner, Temasya Prisma has been on the radar of potential buyers there looking for lifestyle homes with easy accessibility. "We are gaining trac­tion from parents who want to buy homes for their children's future use and upgraders as well," notes Zaini.
Besides its attractive location, the project itself is anticipated to be a happening hotspot with its own retail mall – the first in the township. Taking the first two floors of the Temasya Prisma development, the mall, which comprises 39 retail units, has an estimated net lettable area of 81,844 sq ft.
Tentatively, a total of 29,899 sq ft will be dedicated for a grocer anchor tenant, with another secondary anchor tenant in the plans. The other 29 retail units will have built-ups ranging from 214 sq ft to 3,038 sq ft, and these will be complemented by eight kiosks.
"The retail mall in Temasya Prisma is set to serve as a con­venient one-stop centre not just for its own residents but the community in TemasyaGlenmarie," says Zaini, adding that it is a timely addition to the growing population there.
On top of that, its proximity to the LRT system is also ex­pected to bring crowds from the neighbouring areas and add to the vibrancy of the township.
To ensure the mall caters to the anticipated visitors from the different parts of the Klang Valley, Zaini shares that the company has conducted a market survey and appointed a retail consultant.
"We want to make sure that we will get the right tenant mix to suit the market needs," he says, adding that the market posi­tioning for the retail mall will be in the mid- to high-end market.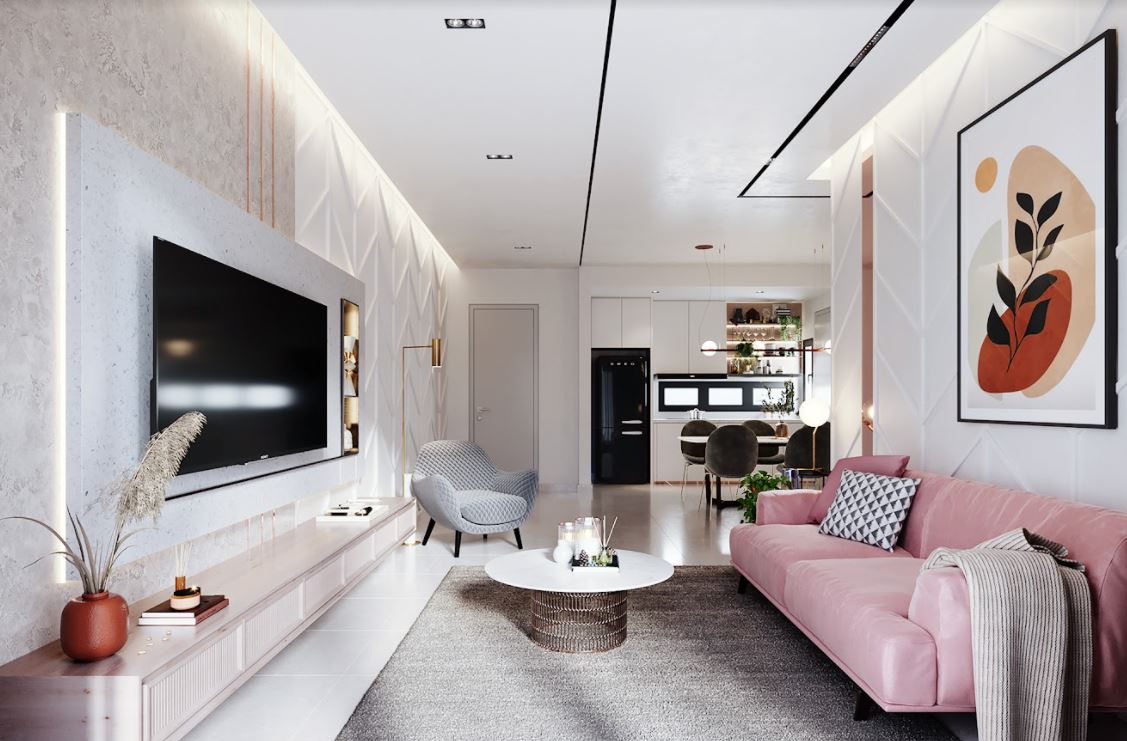 Right timing
Despite the unfavourable current market condition, Zaini is op­timistic the project will receive a welcome response.
"Our last launch in this township was in 2015. Since then, there has been no residential launch. So, we foresee a good take-up rate for Temasya Prisma because we are giving what the market wants," he says.
For those looking for quality homes that come with compre­hensive lifestyle convenience, look out for Temasya Prisma's soft launch in the first quarter of 2022. The development is expected to be completed in the first quarter 2025.
Interested in this project?
Drop your details if you'd like a sales consultant to contact you.
In this Series
Learn how banks are transforming

Video: Innovation at work

Video: The new digital bank

Video: The new digital bank

Video: The new digital bank
Video: Innovation at work