"SkyWorld believes in preventive measures rather than corrective measures. There is a benchmark set for the team to achieve the minimum score. For homes of the affordable price range – 70%, mid-range – 75%, while those of the high-end must score at least 80%,"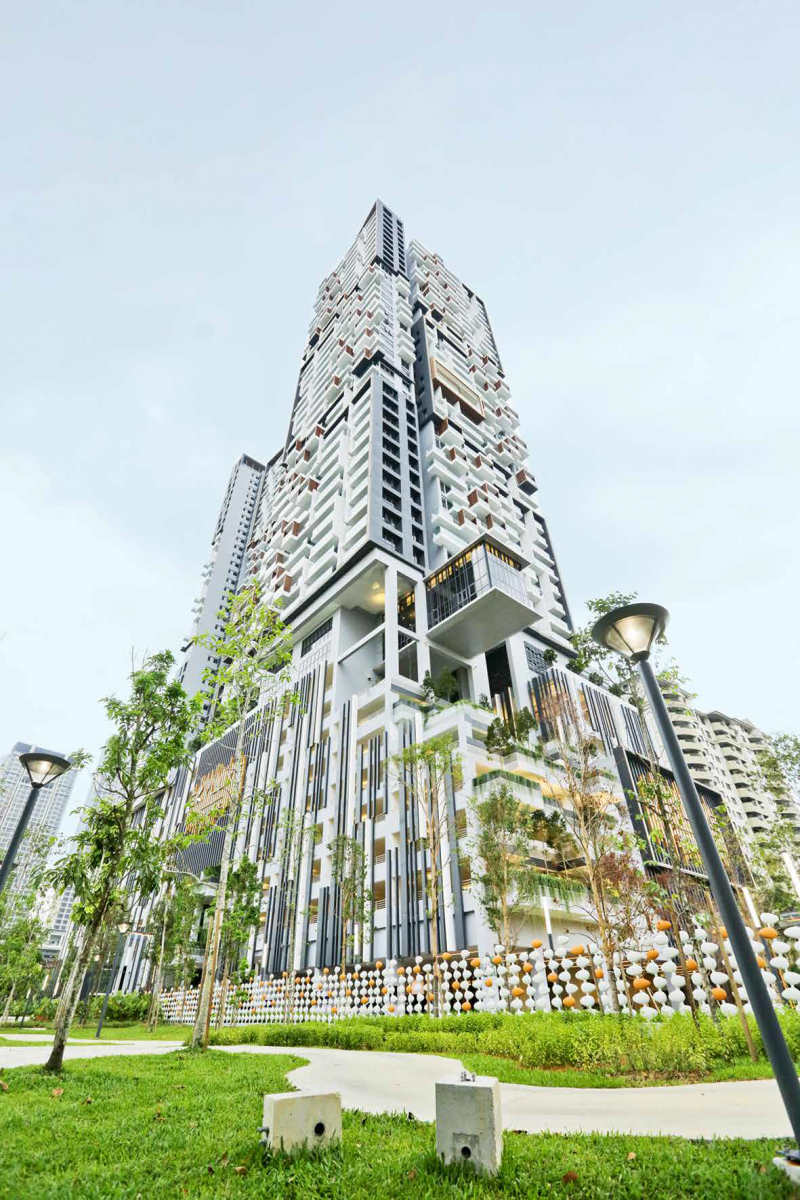 A home must be cosy and comfortable. Your home is your sanctuary and hence, choosing the right one is important. While location and price play a large role in defining the ideal abode, quality remains one of the most important parameters as well. Homes of good quality provide peace of mind while standing the test of time.
The making of a high-quality home starts from the planning stage. All homes offered by SkyWorld Development Group (SkyWorld) are inspected based on the Quality Assessment System in Construction (QLASSIC) evaluation system. QLASSIC is a method to measure and evaluate the workmanship quality of a building construction work based on the Construction Industry Standard (CIS 7:2006).
"There is a benchmark set for the team to achieve the minimum score. For homes of the affordable price range – 70%, mid-range – 75%, while those of the high-end must score at least 80%," Lee tells EdgeProp.my.
Furthermore, Lee shares, the project audit team works very closely with the Construction Industry Development Board (CIDB) to keep up to date on the latest and upcoming technologies and methodologies which SkyWorld can implement into its future developments.
"Defects are rectified promptly based on SkyWorld Inspection Test Plan (ITP) and instant audit reports. The project management team cooperates with the main contractors to inspect all details via digital tracking platform pertaining to the project to ensure it meets our quality processes and requirements. We emphasise on preventive measure instead of corrective measure," notes Lee.
He adds that SkyWorld staff and business associates also receive quarterly quality training to raise greater awareness of the importance of upholding quality.
"Therefore, good quality product or good workmanship elevate the homebuyer sky-living experience," says Lee.
As a testament to this, SkyLuxe On The Park has achieved one of the highest QLASSIC scores in Malaysia with 85%. The freehold condominium is nestled within the 80-acre Bukit Jalil Recreational Park, an iconic landmark in Kuala Lumpur providing the much-needed green lung and recreational spot for nature lovers.
With a land area of 1.85 acres, the two-block condominium comprises 477 units with built-ups ranging from 661 to 1,224 sq ft. Residents are also treated to picturesque and scenic views of the Bukit Jalil Golf & Country Resort. Coupled with the wide array of amenities in the vicinity, SkyLuxe On The Park represents city-living at its finest.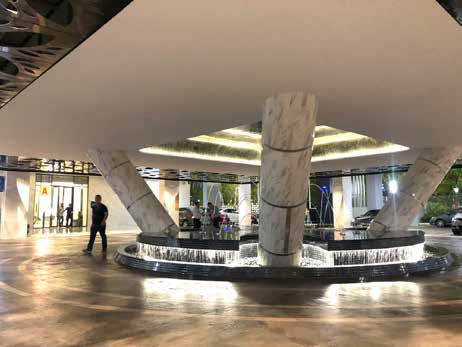 Convenient and seamless homeownership
Meanwhile, the process of homeownership is made even more seamless as SkyWorld employs its very own Handover Vacant Possession team to ensure a hassle-free living experience in its developments.
The homeowners can schedule an appointment for their vacant possession (VP) session via the SkyWorld Connects application. The app serves as a dedicated platform for effective and efficient communications between SkyWorld homeowners, residents, management, and its security team. Furthermore, it also works as an information deck and market place to the homeowners.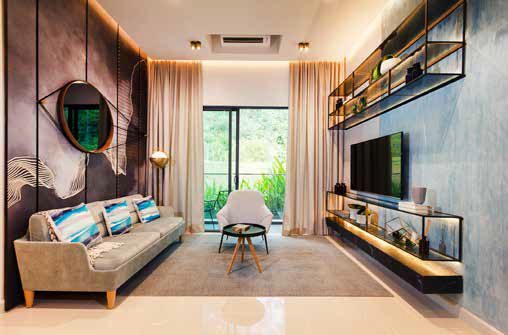 The team will guide the new homeowners through each handover process, and they will receive a personalised tour of the facilities and amenities. Additionally, the owners will also receive a tour of their own units and be taught to lodge complaints for defects via the SkyWorld Connects app. All rectification works will be recorded and updated in the app for homeowners' reference. After the handover, they are asked to provide feedback of the whole process via the app as well.
Adding to that, SkyWorld has introduced a new feature in SkyWorld Connects App dubbed 'Solution+' which has received an overwhelming response. It is a marketplace that offers a variety of home appliances and renovation packages with great deals. Homebuyers are able to select and purchase their preferred home renovation via the said platform.
"For the five projects handed over by team to-date, SkyWorld has received over 91% of 5-star ratings," enthuses Lee.
To keep costs manageable, the property management team is involved in the planning stage during design development to advise on how to lower maintenance costs. SkyWorld has also fostered a close business partnership with its suppliers, cleaners, painters and more to facilitate lower maintenance and repair costs. Additionally, an in-house team is present to assist in the maintenance of certain or basic facilities.
With these careful planning and efficient communication across all stakeholders, SkyWorld has managed to hand over their projects ahead of schedule as well. For instance, both Ascenda and Bennington Residences were delivered three months early while SkyAwani 1 and 2 were handed over six months and one month ahead of schedule respectively.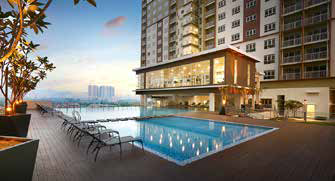 Moreover, SkyWorld has not let Covid-19 completely hinder its mission to provide high-quality services to its customers. In keeping up with the new normal, SkyWorld has launched Click2Own – dubbed as Malaysia's first online unit selection that allows homebuyers to select their preferred units from the comfort of their homes.
To further ease the homeownership process, there are drive thru/drop off booths to allow buyers to drop off their documentation such as loan documents, application forms and more, says Lee.
Interested in this project?
Drop your details if you'd like a sales consultant to contact you.
In this Series
Learn how banks are transforming

Video: Innovation at work

Video: The new digital bank

Video: The new digital bank

Video: The new digital bank
Video: Innovation at work