"They (R&D) are responsible to look into all the projects and propose any suitable sustainable elements into them according to their locations, land sizes, methods of construction and such."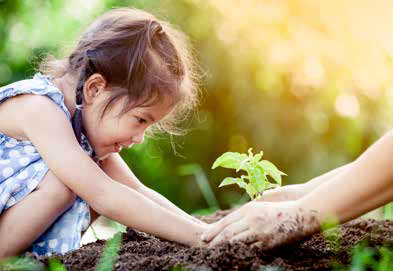 The past two years have pushed the property industry to accelerate their digitalisation and sustainability efforts, and companies that do not embrace the change risk becoming obsolete and irrelevant.
Recognising that innovation is the key to driving growth, SkyWorld Development Group has wasted no time in equipping itself to stay ahead of the game. In its bid to be a key differentiator in the property industry, SkyWorld has initiated several forward-looking features into its business operations as well as property developments.
Among its digitalisation efforts, SkyWorld has rolled out the SkyWorld Connect Apps – a dedicated platform for effective and efficient communication between homeowners, residents, the management and security teams. Besides that, homeowners are able to select and purchase a variety of home appliances and renovation packages with great deals via the marketplace dubbed 'Solution+'.
The app also eases homeowners for scheduling of vacant possession appointments, filings of defect reports and keeping up with rectification work progress. Residents can prebook their visitors and facilities.
Additionally, SkyWorld has also equipped itself with various virtual ways to connect to its prospective customers.
When physical viewing and transactions were not allowed during the enforcement of movement control orders, SkyWorld moved to the online platform by giving virtual presentations to homebuyers and introducing 'Click2Own' platform where customers could select their preferred units virtually. On top of this, sale and purchase agreements could be signed digitally through the E-SPA application.
Meanwhile, homebuyers will notice that the developer has introduced flexible layouts in their projects, featuring convertible lanais attached with Juliet windows to allow residents to transform the balconies to multifunctional spaces, as found in its Bennington Residences and SkyMeridien Residences.
Not just a niche but a must-have
While innovation welcomes new ideas and designs, SkyWorld is also careful that they correspond to sustenance.
Sustainability is not just a buzzword but a must-have, stresses Lee. "As more and more people become more concerned about sustainability, it is no longer considered just a niche. In fact, there is more demand and expectations for it now."
In a dedicated move towards sustainability and green initiatives that align with the Government initiatives of ESG policy, Lee shares that SkyWorld has kick start the sustainable efforts in all its projects that introduce a sustainable living in city with park living concept not only encourage a healthy living for the community but also mean to reduce the urban heat island effect and restore ecology system.
SkyWorld focuses on urbanization which way reduce the commune distance and time to work place where significantly reduce CO2 generation by transportation when travelling to city. Higher percentage of public transport usage in the city and lesser demand on high way from suburban to city may also preserve the natural environment and ecology system.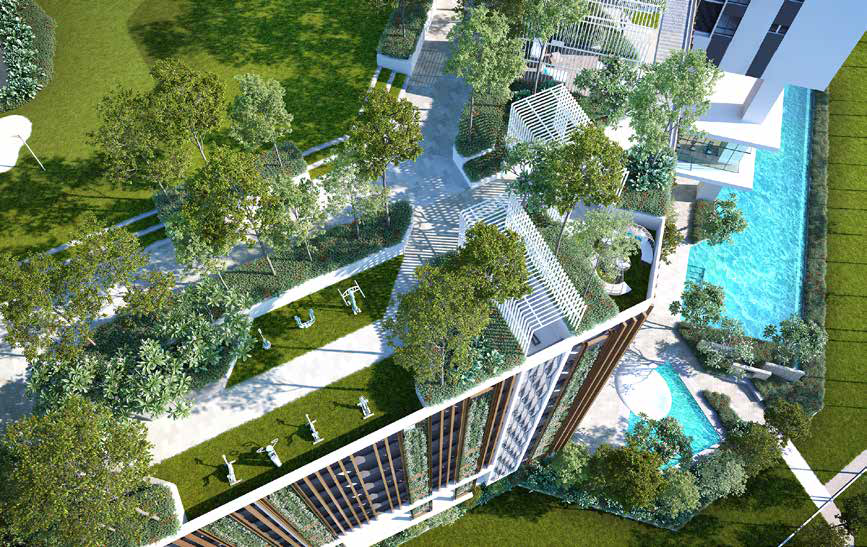 "They (R&D) are responsible to look into all the projects and propose any suitable sustainable elements into them according to their locations, land sizes, methods of construction and such."
Some of the sustainable initiatives include the usage of LED lights, rain harvesting tanks, Automated Waste Collection System (AWCS), Destination Control Management System (DCMS), Seamless Mobile Access System (SMAS), forest species landscape, regenerative elevator systems and electric vehicle chargers – all of which aim to help improve efficiency and save on maintenance cost.
"In the long run, these green initiatives will reduce the burden of homeowners and save them maintenance fees."
In addition, studies about cross ventilation were conducted throughout its residential projects, which have resulted in the designing building facing and usage of large windows and sliding doors to optimise natural lighting and designated window opening directions according to wind movements to provide maximum thermal comfort.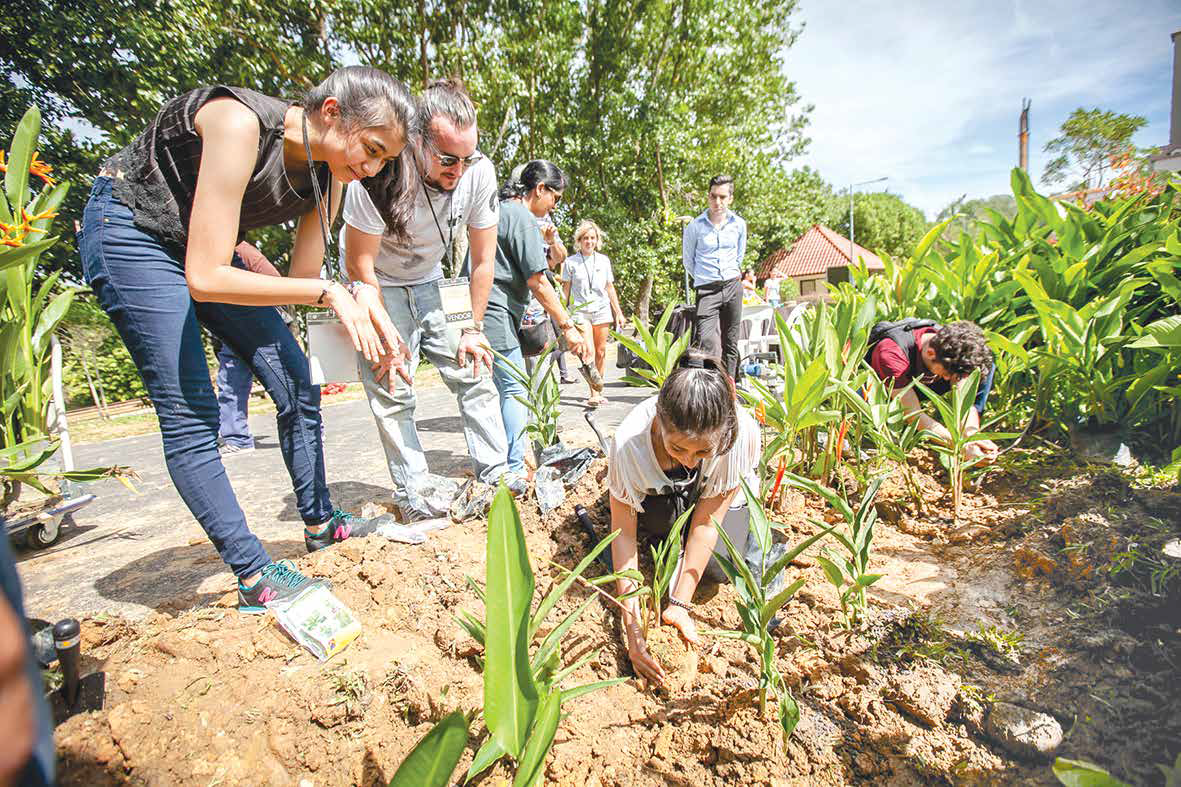 "Sustainability improves the quality of life, protects the ecosystem and preserves resources for our future generations," Lee emphasises.
All these implementations will not just indirectly increase the assets' value but, at the end of the day, what matters to SkyWorld is that each of its residents could enjoy an improved living quality and a comfortable lifestyle, Lee adds.
Interested in this project?
Drop your details if you'd like a sales consultant to contact you.
In this Series
Learn how banks are transforming

Video: Innovation at work

Video: The new digital bank

Video: The new digital bank

Video: The new digital bank
Video: Innovation at work