"Our team has been paying attention on ways to improve the sky-living experience and thus, we have begun to implement some of these features even before the pandemic"
Our lives were already changing at a dizzying pace before the Covid-19 pandemic hit us and sent us on a high-speed track towards even more drastic changes. Most of us were forced to quickly learn how to work, shop and attend school remotely from home.
Consequently, the more responsive developers have been putting on their thinking caps — rethinking the way homes should be built not only as a sanctuary after a hard day's work, but to enable them to be a whole-day functioning home which are future-proof and can continue to deliver versatile functions and value for many years to come.
"Our team has been paying attention on ways to improve the sky-living experience and thus, we have begun to implement some of these features even before the pandemic," Lee shares with EdgeProp.my.
For a start, the units have flexible layouts in the form of convertible balconies that allow for larger living spaces, or even your own home gym – the choice is yours.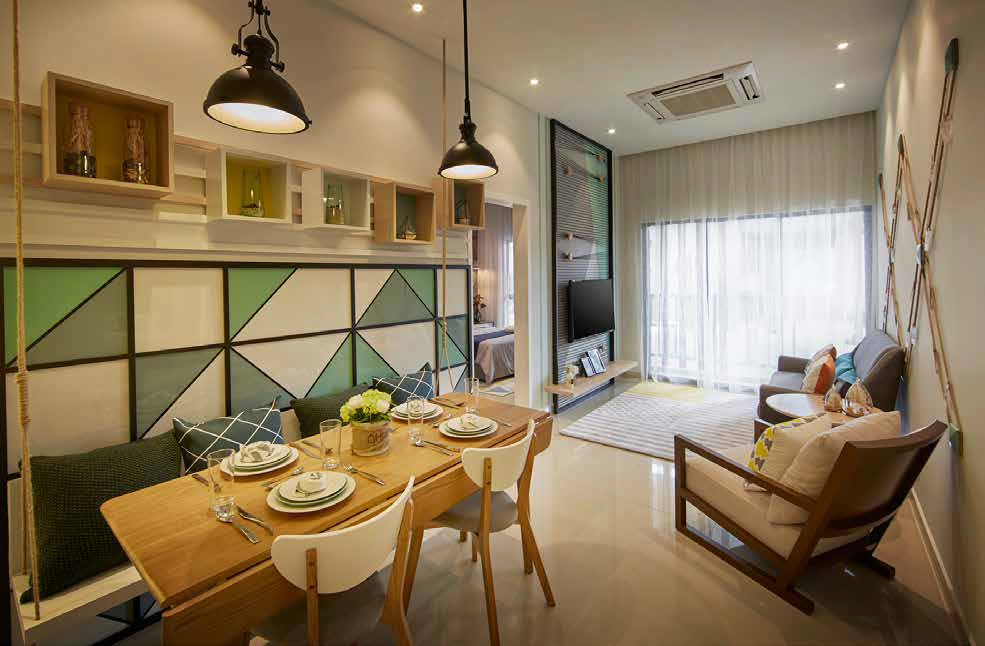 Secondly, all the units are designed with wide frontage and shallow layout that enable greater ventilation, ample daylighting and improve indoor air quality via cross ventilation and window movement. To be aligned with the current trend of ESG practice implemented by the government, SkyWorld focuses on reducing energy generation through passive design and carbon dioxide emission especially during daytime. On top of that, the Juliet windows and spacious lanais add versatility to the units.
All SkyWorld projects are designed with an effective layout that always meet the company policy of 85% layout efficiency compare with the market standard of 75% to 80% that enhance the usable space for the homebuyers.
In a future-ready move even before the new normal had set in, SkyWorld was already implementing a dedicated food delivery lobby, Automated Waste Collection System (AWCS), Destination Control Management System (DCMS), and parcel locker (convenient for online shoppers that meets the current trend of e-commerce) and Seamless Mobile Access System (SMAS) for the resident to enter the property without a physical card.
These are just a few of the many notable perks SkyWorld has to offer to make your home highly efficient, versatile, comfortable, convenient, safe and secure – whether there is a pandemic or not.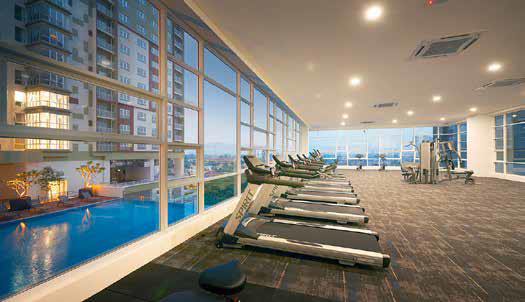 Affordability does not equate to zero facilities
To make the good even better, these features do not come at the expense of your wallet. "We don't believe affordability equates to zero facilities. SkyWorld has proven just that with our award-winning Awani series dubbed the 'Perfect First Home', offering a combination of affordable prices, strategic location, practical layout, full-fledged condominium facilities and quality workmanship," says Lee.
Plus, there is no skimping on quality here. SkyWorld has pledged that all its projects are to be certified to Quality Assessment System in Construction (QLASSIC) rating. SkyWorld has successfully achieved of at least 76% to 85% high quality in all the handed over projects. QLASSIC is a method to measure and evaluate the workmanship quality of a building construction work based on Construction Industry Standard (CIS 7:2006).
"As a responsible developer, we provide green features like rainwater harvesting tanks, LED lightings, regenerative elevator systems and also carefully-selected native plant species for the landscape that are easy to maintain – all aimed at saving cost, reducing energy consumption and promoting better efficiency. Hence, these translate into savings for the homeowners with the lowered maintenance fees, benefiting them in the long run," Lee explains.
The effort does not end there. "SkyWorld is committed to manage its newly handed over projects for at least two years to establish proper standard operating procedures and processes. Additionally, we want to ensure smooth defect rectification works before the defect liability period ends," says Lee.
After that, he adds, SkyWorld will continue to act in an advisory capacity to share its experience on strata living management with the Management Corporation.
Meanwhile, convenience and accessibility is one of SkyWorld's signature, where all its projects are centralised in Kuala Lumpur city with easy access to highways such as DUKE, MRR2, SMART, MEX and KESAS. For instance, SkyMeridien Residences at Sentul is only a 300m walking distance to the Sentul Timur LRT station while The Valley [email protected] is just located next to Aeon AU2 Setiawangsa.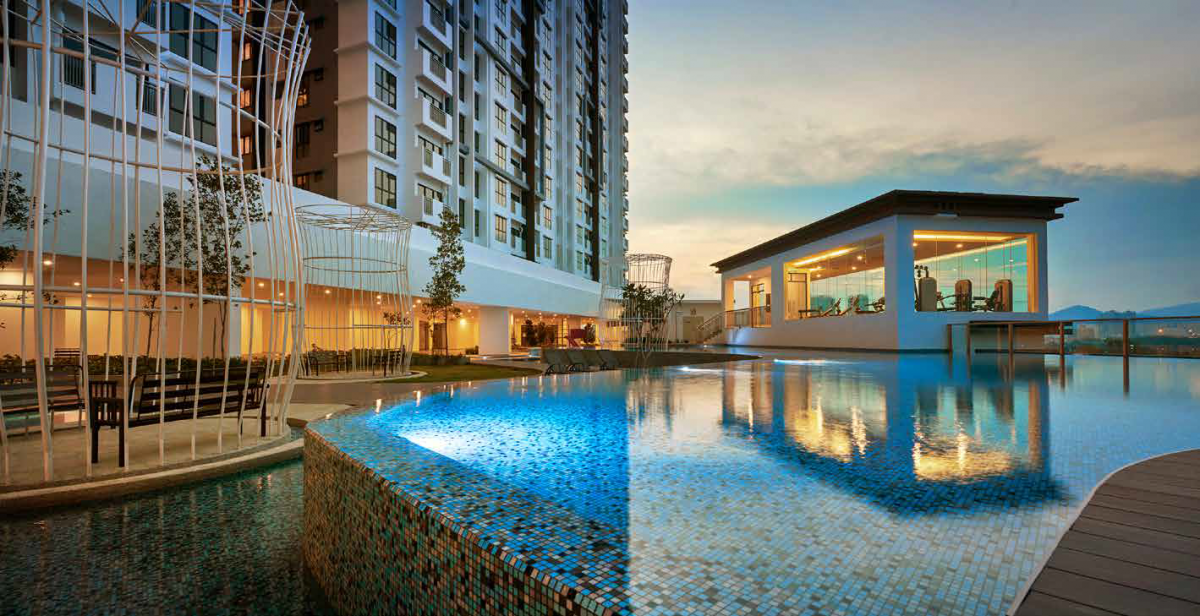 The developer is always ensuring the strategy of sustainability, effort of green development, reliable and consistent maintenance on all of its projects where it strives to align with the government initiatives of ESG policy implementation.
"This is to enhance the desirability and attractiveness of the buildings while protecting the homebuyers' investments. Plus, a well-maintained building reduces the risks of accidents or any unpleasant experience which will affect the value of the property," says Lee.
Interested in this project?
Drop your details if you'd like a sales consultant to contact you.
In this Series
Learn how banks are transforming

Video: Innovation at work

Video: The new digital bank

Video: The new digital bank

Video: The new digital bank
Video: Innovation at work